"I like Putin, he likes me," said Trump on Monday at a rally, despite repeated warnings from his own FBI and intelligence officials that Russia is carrying out an attack against American democracy.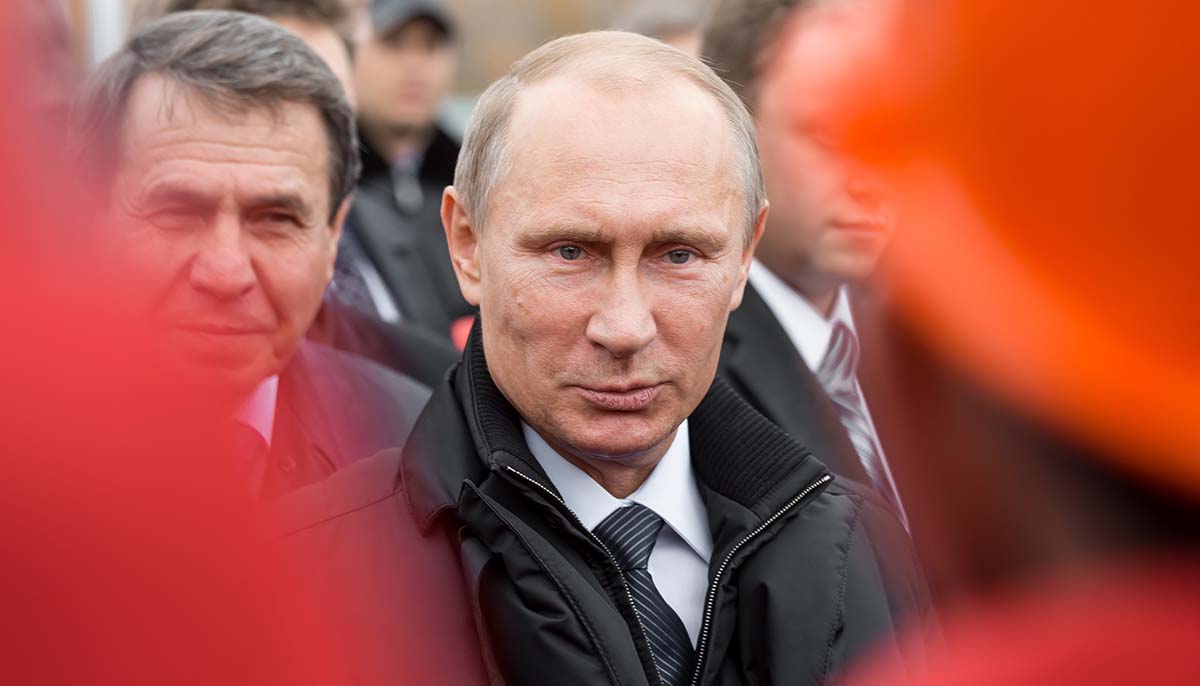 Former National Security Adviser Says Trump is "making it easy" for Putin
H.R. McMaster, Trump's former national security adviser, said on Tuesday that the President is "making it easy" for Russian President Vladimir Putin to promote conspiracy theories. These especially include conspiracy theories about Democratic nominee Joe Biden and US election integrity.
"It's just wrong," McMaster said on "The Lead." "It's making it easy for Vladimir Putin. And I think it's really important for leaders to be responsible about this because, really, as you know, Putin doesn't create these divisions in our society. He doesn't create these doubts. He magnifies them."
"And we just have to be really careful not to be our own worst enemies," said McMaster.
On Monday alone, Trump said, "I like Putin. He likes me," during a rally.
Trump has consistently praised Putin since he took office nearly four years ago. However, he continues to do so despite US intelligence agencies sounding alarms about Moscow's ongoing interference in the 2020 election.
In other words, Trump seems to be okay with foreign meddling as long as it appears to help him politically. The fact that he's already on his fourth security adviser in less than four years is telling.
Related: Vindman Calls Trump "Putin's Useful Idiot" in Scathing Interview
Other Former National Security Advisers Step Up, Condemn Trump
McMaster isn't the only former National Security Adviser stepping up. John Bolton has repeatedly warned that Trump's Russia strategy is lacking. In July, Bolton told CNN that "everybody understood the nature of Russia's activities. With the possible exception of the President."
While the Trump administration has repeatedly painted China as the greatest election threat, evidence continues to mount that suggests Russia is interfering with the US election under Putin's direction.
"We assess that President Vladimir Putin and the senior most Russian officials are aware of and probably directing Russia's influence operations aimed at denigrating the former US Vice President, supporting the US president and fueling public discord ahead of the US election in November," read the first line of a CIA assessment released in August.
Just last week, FBI Director Christopher Wray explicitly made this known to House lawmakers.
When McMaster was asked about Russia's reported interference, he replied, "This is what they do."
"Really, what they're trying to do overall, Jake, is to reduce our confidence in our Democratic processes. And this is what they did obviously in 2016 and its really part of a sustained campaign of political subversion."
McMaster went on to say that he believed Putin was "happy" that Trump didn't condemn the Kremlin.
"He's happy about it," McMaster said of the President's response. "I think it's immensely important for us to be responsible, to pull the curtain back on their activity and not buy into the Russia narrative when it might be convenient to do so from a partisan political perspective."
Related: Trump Pushes for Putin Meeting; Claims 'Radical Socialism'
In other news, before you start googling "furniture outlet near me," you might want to check out the top 5 interior design trends first.