UK court has rejected a US request for the extradition of Wikileaks founder Julian Assange to America to face espionage charges. Iran amps up its nuclear arms program and vows to target Donald Trump. Plus, Chinese billionaire vanishes after criticizing government in public speech.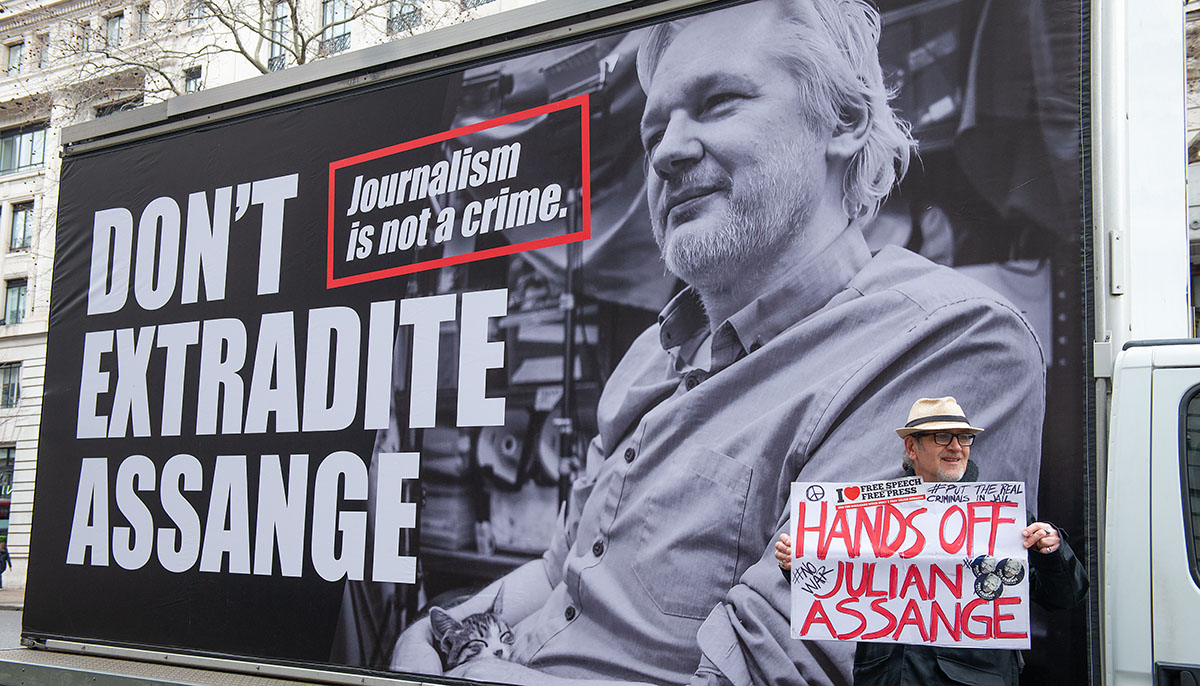 UK judge rejects request to extradite Wikileaks founder to US
A British court on Monday rejected a request for the extradition of Wikileaks founder Julian Assange to face espionage charges in the United States. The judge denied the request, citing concerns over the fragile mental health of Assange and the risk of suicide, NBC reported.
"I find that the mental condition of Mr. Assange is such that it would be oppressive to extradite him to the United States of America," District Judge Vanessa Baraitser said in her decision.
Assange, 49, would face a maximum of 175 years in prison if extradited to the US and convicted on 17 espionage charges and one charge of computer misuse.
Iran begins enriching uranium, seizes South Korean oil tanker, vows to assassinate Trump
Reports emerged on Monday that Iran has begun enriching uranium up to 20 percent at an underground facility and has seized a South Korean-flagged oil tanker in the crucial Strait of Hormuz, the Associated Press reported. Iran said the seizure of the vessel was due to "oil pollution." However, Tehran said a visit was expected with a South Korean diplomat in the coming days to negotiate the release of billions of dollars in its assets now frozen in Seoul. Speculation is that the seizure of the vessel is related to the frozen assets.
A decade ago, a decision by Tehran to begin enriching uranium to 20% nearly triggered a strike on its nuclear facilities by Israel, one that was later abated with the 2015 atomic deal.
On January 1, Ebrahim Raisi, head of Iran's judiciary, suggested "hard revenge" on the US for its forces killing Qassem Soleimani, the commander of the Islamic Revolutionary Guard Corps Qods Force (IRGC-QF), a U.S.-designated terrorist organization, last year, Daily Wire reported. Raisi suggested targeting "the US president" after he leaves office, saying those involved "will [not] be safe anywhere on the globe."
Chinese billionaire Jack Ma suspected missing after criticizing China's government
Chinese tech billionaire Jack Ma, founder of the e-commerce platform and Alibaba, spoke out in a speech delivered in Shanghai in October about China's "pawnshop" regulators and state-owned banks, comparing the country's banking regulations to an "old people's club" and calling for reform.
Ma hasn't been seen in public in two months and has not tweeted since October 10. He also failed to appear on the final episode of Africa's Business Heroes, a talent show that sees the Jack Ma Foundation giving a shared $1.5 million grant to emerging African entrepreneurs, Unilad reported. His picture has been removed from the show's website.
Fears are that Ma's comments angered President Xi Jinping and the Communist Party. Ma is now suspected to be missing and concerns for his welfare are mounting. President Xi is known for his ruthless action in silencing internal critics. Earlier in 2020, a wealthy property investor disappeared after calling the President Xi a "clown" for his handling of the COVID-19 outbreak.
In 2017, another billionaire was "disappeared" by the Chinese communist government. Xian Jianhua was abducted from a hotel in Hong Kong and flown to mainland China, where he is still being held under house arrest in an unknown location.