The Senate is still battling it out over raising the COVID-19 stimulus check amount to $2000…Will you get another $1400 and when will you get your $600 check? Find out the status of the stimulus checks and more news.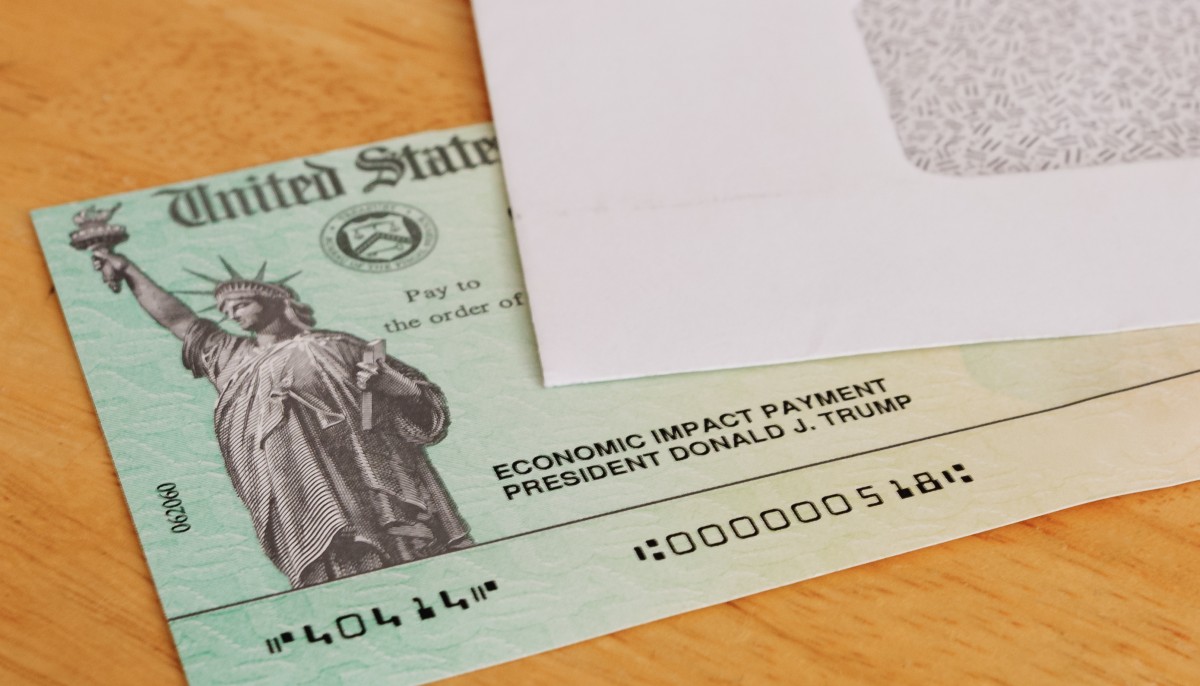 When is your $600 COVID-19 stimulus check arriving?
The Treasury Department began the rollout of the $600 economic stimulus payments electronically on the evening of Tuesday, December 29, 2020, with more electronic payments scheduled to arrive on Wednesday, December 30, through direct deposit, the New York Post reported. The payouts via physical checks were scheduled to follow.
Last Tuesday, Treasury Secretary Steve Mnuchin tweeted: "@USTreasury has delivered a payment file to the @FederalReserve for Americans' Economic Impact Payments.  These payments may begin to arrive in some accounts by direct deposit as early as tonight and will continue into next week."
The first payments will go through direct deposit to those individuals who have set up government-registered bank accounts with the IRS. The Treasury was scheduled to begin mailing out physical checks on Wednesday, December 30, to individuals who did not have direct deposit set up.
How much will you get in your stimulus payment?
As with the CARES Act approved on March 27, the qualifications and distribution methods are much the same in this latest coronavirus stimulus package.
A $600 check will be issued to each taxpayer, as well as a $600 payment for each dependent child.
Stimulus check eligibility
Single tax filers earning $75,000 or under will receive a $600 stimulus check
The income limit is $112,500 for head of household
The income limit is $150,000 for married and filing jointly.
Examples of payments:
A single, unmarried individual would receive $600.
A married couple would receive $1200.
A head of household with one child would receive $1200.
A married couple with two children would receive $2400.
$2000 stimulus payments: What's the status?
President Trump had previously withheld signing the legislation, demanding an increase from the $600 stimulus payment per individual to be raised to $2000. However, Trump conceded to signing the bill last Sunday, and $600 checks began rolling out on Tuesday. However, both the House of Representatives and the Senate continue to battle over working out an agreement to eventually give taxpayers $2000 as a stimulus amount, assuming a potential future payment of $1400 could be issued. President Trump and a number of senators and representatives of Congress from both parties are in support of increasing the stimulus amount to taxpayers.
On Wednesday, unsatisfied with the legislation approved by the House of Representatives earlier in the week, Senate Majority Leader Mitch McConnell (R-KY) introduced his own version of a bill to increase the stimulus checks to $2000, which also included legislation aimed at two other major priorities of President Trump.
On Thursday, McConnell blocked a motion put forth by Senate Minority Leader Chuck Schumer (D-N.Y.) and Sen. Bernie Sanders (I-VT) for a quick vote on the House-passed bill. Sanders spoke on the Senate floor urging senators to vote for the $2000 stimulus amount.
McConnell criticized the House-passed legislation, calling it "socialism for the rich," CNBC reported.
The Senate continues to work on an agreement, House out until January 3
The Senate was scheduled to keep working through the New Year's Day holiday to continue working out an agreement that might raise the stimulus payments to $2000.
Meanwhile, the House is not scheduled to return until noon on Sunday, January 3, so there is no possibility of a new vote in the House before then, ClickOrlando reported.