Trump Changes His Mind about Coronavirus Relief, Dangles $1200 Stimulus Checks; and Michelle Obama Attacks 'Racist' Trump in a New Campaign Ad.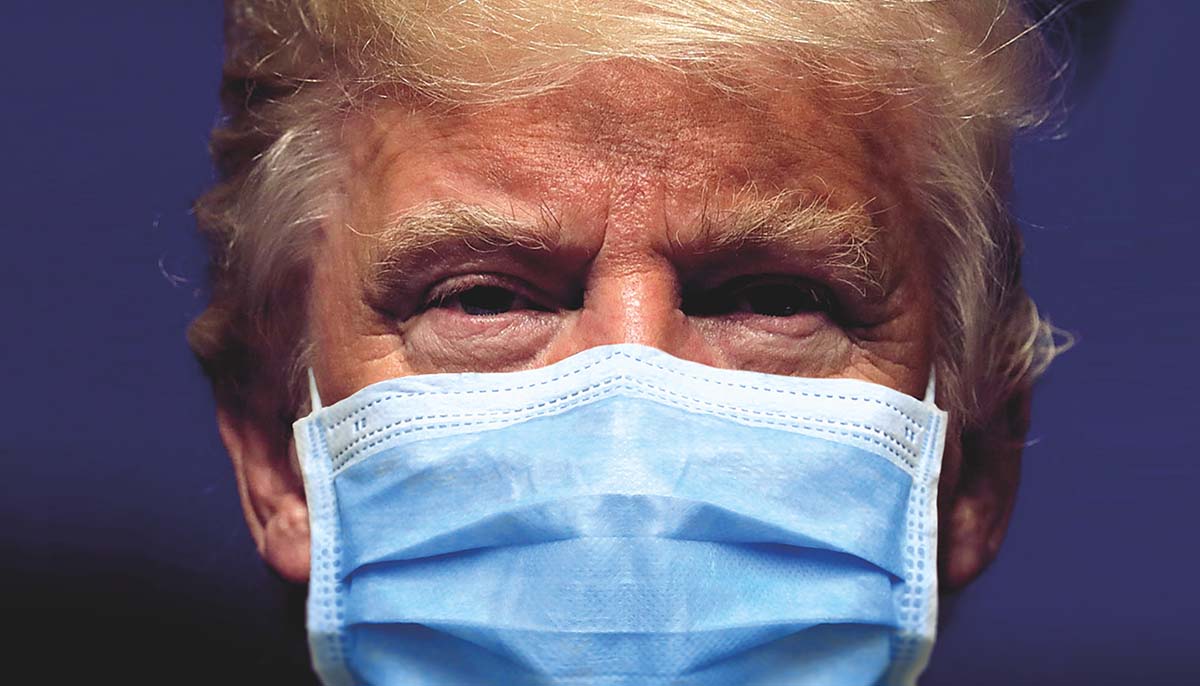 Trump Changes His Mind about COVID Relief, Dangles $1200 Stimulus Checks
President Trump urged Congress to approve coronavirus relief measures Tuesday night. This is a change in course considering his remarks earlier in the day. He halted talks between Republicans and top Democrats until "after I win" the election.
"If I am sent a Stand Alone Bill for Stimulus Checks ($1,200). They will go out to our great people IMMEDIATELY. I am ready to sign right now. Are you listening Nancy?" Trump tweeted.
In another tweet, Trump said he'd also approve funding for certain industries. In particular, those that are currently struggling. However, this would fall short of what House Democrats proposed.
"The House & Senate should IMMEDIATELY Approve 25 Billion Dollars for Airline Payroll Support, & 135 Billion Dollars for Paycheck Protection Program for Small Business. Both of these will be fully paid for with unused funds from the Cares Act. Have this money. I will sign now!" said Trump.
Comments on the president's Twitter announcement are mixed, with some saying they believe that Trump is trying to buy votes before the upcoming election.
One commenter wrote, "@SpeakerPelosi is smart enough not to give you money you intend to use to buy votes."
The last time Americans received a stimulus check was in April, six months ago. Not to mention, the last time Trump dangled the idea of a second round of stimulus checks was back in June.
Related: Second Round of Stimulus Checks Will Be 'Generous,' Says Trump
Michelle Obama Attacks 'Racist' Trump in a New Campaign Ad, Defends BLM
In a new Biden campaign ad, Michelle Obama takes a strong stance against "racist" President Donald Trump. Obama also defends BLM protests, calling the movement "overwhelmingly peaceful," and noting that "only a tiny fraction" of the group's demonstrations were violent.
"But right now, the president and his allies are trying to tap into that frustration and distract from his breathtaking failures by giving folks someone to blame other than them," said Obama. "They're stoking fears about Black and Brown Americans, lying about how minorities will destroy the suburbs, whipping up violence and intimidation — and they're pinning it all on what's been an overwhelmingly peaceful movement for racial solidarity."
"It's true, research backs it up; only a tiny fraction of demonstrations have had any violence at all," she continued. "So what the president is doing is, once again, patently false. It's morally wrong, and yes, it is racist."
"But that doesn't mean it won't work," said Mrs. Obama. "Because this is a difficult time, a confusing time, and when people hear these lies and these crazy conspiracies repeated over, and over, and over again, they don't know what to think. With everything going on in their lives, they don't have time to fact-check falsehoods being spread throughout the Internet, and even reasonable people might get scared."
"And one thing this president is really good at," she claimed, "is using fear and confusion and spreading lies to win."
Related: Michelle Obama Blasts Trump in Blistering Speech, Says Things Will Get Worse