Some Americans have already received their $600 COVID-19 stimulus checks as of Tuesday night, with more coming. Meanwhile, the Labor Department says there will be no gap in unemployment checks.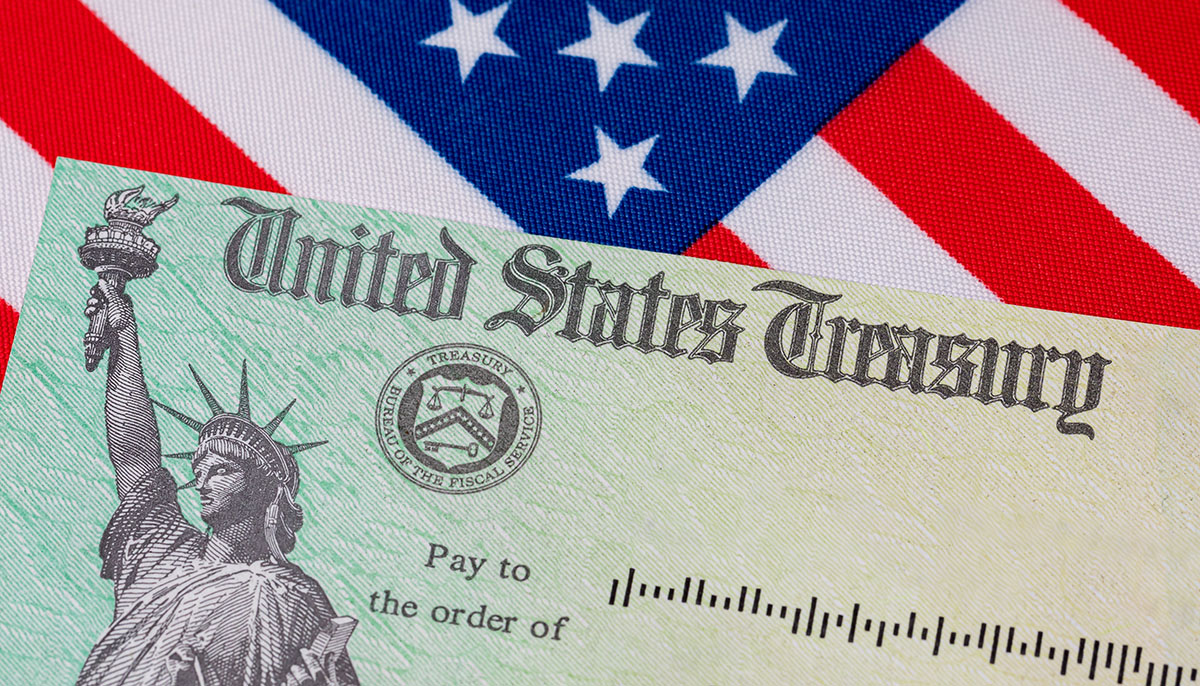 Plus: Dunkin' Donuts debuts extra-caffeinated coffee and Nashville police and the FBI knew about Warner his potential bomb-making a year earlier, report reveals.
Americans begin receiving $600 stimulus checks
The Treasury Department began rolling out the $600 economic stimulus checks on Tuesday night, with more arriving on Wednesday through direct deposit. The payouts will continue, the New York Post reported. Individuals who have set up government-registered bank accounts with the IRS will receive the payments first, while the Treasury will begin mailing out physical checks on Wednesday for individuals who do not have direct deposit set up.
Treasury Secretary Steve Mnuchin tweeted: "@USTreasury has delivered a payment file to the @FederalReserve for Americans' Economic Impact Payments.  These payments may begin to arrive in some accounts by direct deposit as early as tonight and will continue into next week."
Labor Department: No delay in unemployment payments
Despite the delay imposed by President Trump on signing legislation to fund the government as he pressed Congress to increase stimulus checks for Americans to $2000, the Labor Department says that there will be no interruption in checks for those who are receiving unemployment compensation, The Hill reported. President Trump signed the legislation on Sunday.
"As states are implementing these new provisions as quickly as possible, the Department does not anticipate that eligible claimants will miss a week of benefits due to the timing of the law's enactment," a spokesperson from the Department of Labor told The Hill yesterday.
Dunkin' introduces 'extra-charged coffee' with 20% more caffeine
Dunkin' Donuts is introducing what it is calling its "Extra Charged Coffee" with 20% more caffeine. The beverage makes its debut on Wednesday, December 30, in both hot or iced versions. As part of the rollout, through January 26, each Extra Charged Coffee drink will cost only $2, Fox reported.
In addition, Dunkin' is also introducing two new coffee blends: the "Dunkin' Explorer Batch," described as a medium roast featuring "dark berry notes and a smoky finish," and "Dunkin' Midnight," described as a dark roast with "inherent sweetness and bold, chocolatey flavor."
Nashville bomber's girlfriend warned police he was making bombs a year ago
The girlfriend of Nashville bomber Anthony Warner warned Nashville police that he was building a bomb a year ago, according to a report and documents obtained by the Tennessean.
While The Tennessee Bureau of Investigation has claimed that Warner was "not on our radar" prior to the bombing, police records show that authorities in Nashville were aware that Warner might be making a bomb. An August 2019 Metro Nashville Police Department (MNPD) report shows that both local and federal authorities were aware of alleged threats Warner had made.
According to the MNPD from August 21, 2019, Warner's girlfriend called Nashville police to her home, which was roughly a mile and half from Warner's, and told officers at the time that Warner "was building bombs in the RV trailer at his residence." Nashville police then forwarded the information to the FBI. The woman also told police about bomb comments Warner had made. An attorney for the woman also told police, at the time, that Warner "frequently talks about the military and bomb making," adding that Warner "knows what he is doing and is capable of making a bomb."