The New York Jets make history by hiring the first Muslim to serve as head coach for NFL team, Post Malone donates 10,000 pairs of Crocs to medical workers, and a new study finds junk food sales increase when cannabis legalized.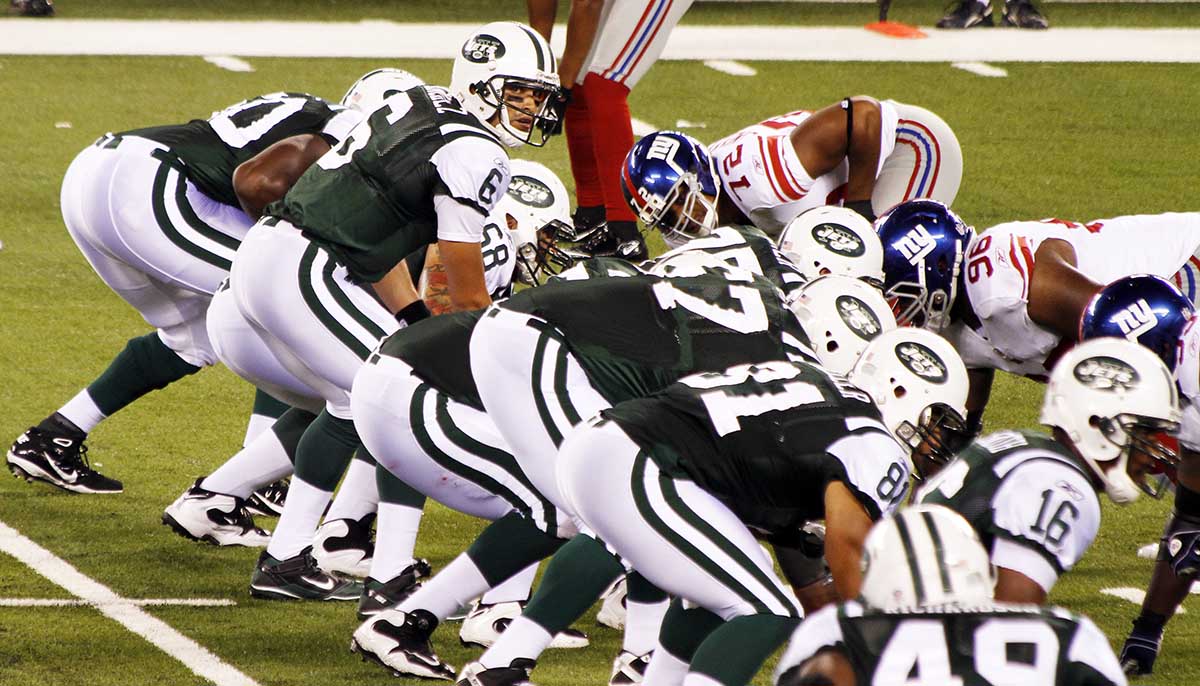 Jets hire NFL's first Muslim head coach
In a historic first for the National Football League, the New York Jets have hired Robert Saleh as head coach making him the first Muslim to hold the role for a team in the NFL. Saleh, 41, is the former San Francisco 49ers defensive coordinator, and is credited with designing one of pro football's most elite units, NBC reported.
The New York Jets tweeted late Thursday evening: "We've reached an agreement in principle with Robert Saleh to become our head coach."
According to the Council on American-Islamic Relations, or CAIR, a Muslim civil rights advocacy group, Saleh will be the first and only Muslim to ever serve as a head coach of an NFL team.
Study: When cannabis is legalized, junk food sales increase
Who didn't see this coming? Anyone who has ever partaken of cannabis knows this major side effect: Increased hunger (i.e. the "munchies").
In the first research of its kind, a new study conducted by a team from Georgia State University took a look at what effect the legalization of cannabis is having on the sales of junk food in the United States. And what it found was exactly what you would expect. In places where cannabis was legalized, sales of junk food increased, IFL Science reported.
"In [Recreational Marijuana Legalization] RML states monthly sales of junk food increased by 3.2 percent and 4.5 percent when measured by volume," the researchers wrote in their study. "Specifically, in counties located in  RML states, monthly sales of high-calorie food increased by 3.1 percent for ice cream, 4.1 for cookies, and 5.3 percent for chips."
Post Malone donates 10,000 pairs of Crocs to frontline medical workers across US
Rapper Post Malone has donated 10,000 pairs of his sold-out Crocs to frontline medical workers across the United States.
In a partnership with Crocs, Malone had created a special edition of the Duet Max Clog II Crocs that quickly sold out, ABC reported. Malone and the shoe brand have created five different sought-after collaborations together.
The rapper partnered with the nonprofit Musicians On Call to give 10,000 pairs of Malone's Duet Max Clog II to healthcare workers, including frontline caregivers, housekeeping staff and other healthcare workers at approximately 70 facilities across the country, People reported.
Musicians On Call brings live and recorded music to the bedsides of patients in healthcare facilities. The nonprofit organization tweeted: "As a special early #FrontlineValentines gift, we teamed up with @Crocs to offer hospital partners nationwide a gesture of gratitude with extra comfort! Caregivers and staff got their very own pair of @PostMalone's 5th #pmxcrocs as thanks for their brave work on the frontlines!"
Post Malone is known for such songs as 2018's "Better Now," 2019's "Circles," and "Sunflower" from the film Spider-Man: Into the Spider-Verse.