President Joe Biden is expected to sign a pair of executive orders today aimed at a $15 minimum wage for workers of federal contractors, as well as expanding food assistance and more of today's top news stories.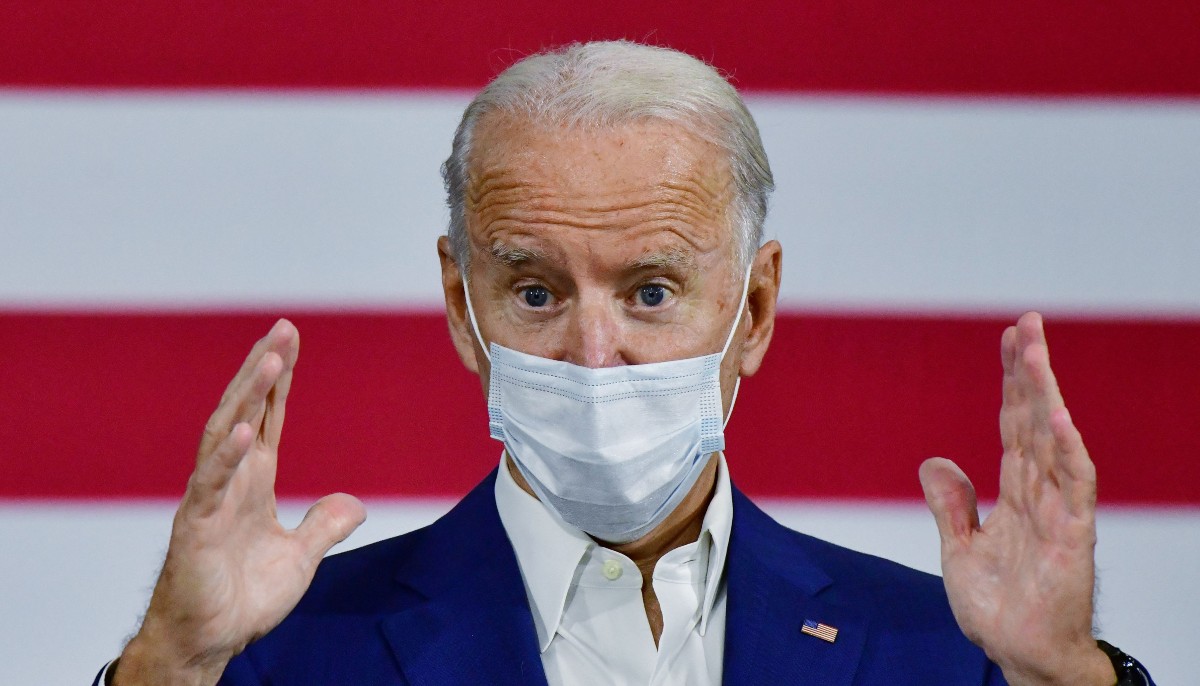 Biden to sign a pair of orders on $15 minimum wage and expanding food assistance
President Joe Biden is expected to sign a pair of executive orders on Friday aimed at helping struggling workers and American families, ABC reported.
One executive order calls for federal contractors to pay workers a $15 minimum wage, as well as provide paid emergency leave.
Another Executive Order is aimed at expanding food assistance during the pandemic for tens of millions of Americans. The order will ask various agencies to increase federal food assistance programs, as well as assist families who qualify during the pandemic in receiving economic aid.
Inventor of the World Wide Web wants to remake cyberspace
The man credited with inventing the Internet as we know it, Sir Tim Berners-Lee, the British computer scientist who was knighted for his work in creating the internet navigation system known as the World Wide Web, wants a do-over of the Internet, and hopes to re-make cyberspace (once again), Reuters reports.
Berners-Lee wants to fix some of the problems that are handicapping the original idea of a so-called open web, due in part to closed platforms that are dominating the Internet, such as Facebook, which also store large amounts of personal data.
To combat this, Berners-Lee is building on ideas developed by an open-source software project called Solid, Inrupt, of which Berners-Lee is the co-founder and chief technology officer. The concept is aimed at creating a World Wide Web experience where people are able to use a single sign-on for any service. In addition, personal data is stored in "pods," or personal online data stores, that are controlled by the user – not huge tech firms as it is now.
"People are fed up with the lack of controls, the silos," said Berners-Lee in an interview at the Reuters Next conference. He promises that this updated web will provide the kind of person-to-person sharing and collaboration that has contributed toward making the big social media services so successful while, at the same time, leaving the user in control.
Biden warns that COVID-19 deaths "will likely top 500,000 next month"
On his first day in office, President Joe Biden presented his 198-page COVID-19 relief plan. He also signed several executive orders aimed at addressing combating the pandemic, the BBC reported.
Biden stated that cases of COVID-19 "are going to continue to mount." The president warned that the number of cases "will likely top 500,000 next month."
Fauci expects 85% of adults to be vaccinated and a return to normal by fall, but analysis cast doubt on prediction
US infectious disease expert Doctor Anthony Fauci says he expects that the United States "can and should" vaccinate 70-85% of adults by the end of summer, CNN reports. During an interview, Fauci told the outlet he expects a return to normal in the US by fall.
However, according to analysis by CNN, if 1 million vaccine shots were administered per day, it would take until the end of 2021 to fully vaccinate 75% of US adults, based on the assumption that every adult would require two shots/doses.
Fauci believes the US can administer doses in excess of 1 million shots per day.
However, according to the Centers for Disease Control and Prevention (CDC), on Thursday, January 21, it was only the second time since the vaccine rollout that the US successfully administered 1 million shots.