A new study has found that the number of young people who are gender diverse appears to be significantly higher than previously thought. Plus, the massive scale of mouse plague is something out of a horror film and more news.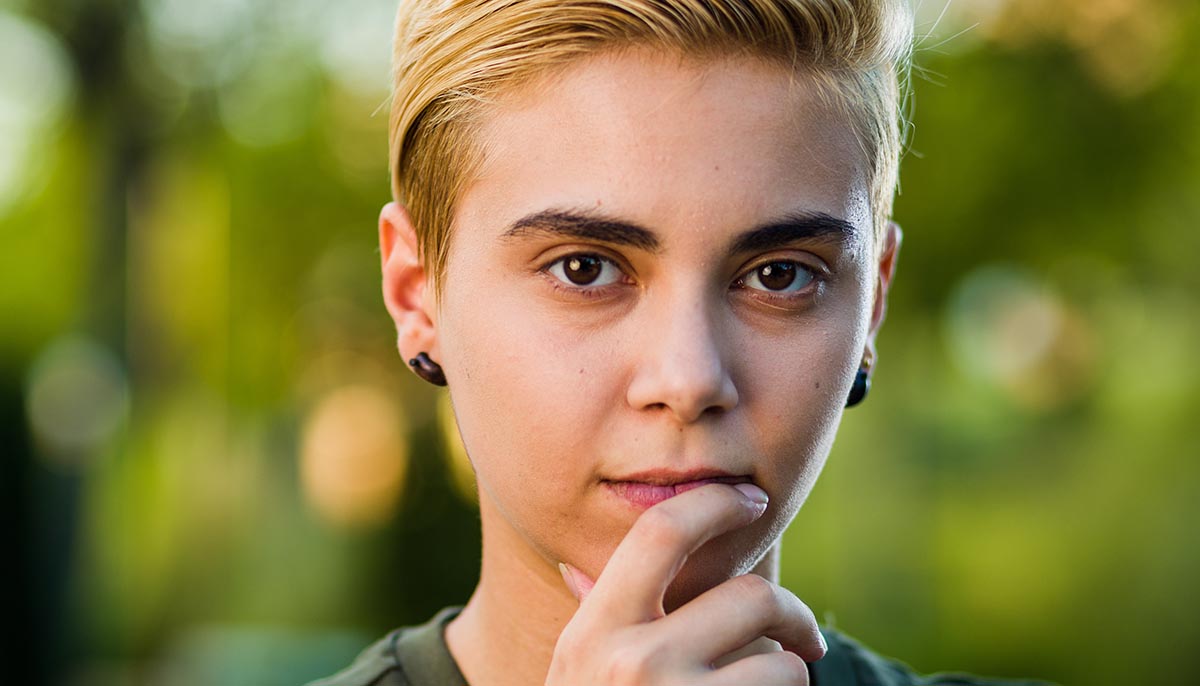 Study: Nearly 1 in ten teens identify as gender diverse
A new study found that nearly 1 in 10 high school students identifies as being gender diverse, a figure significantly higher than previously thought or found in other studies.
The study found that 9.2 percent of participants reported incongruities between their sex as assigned at birth and their experienced gender identities. Of those, roughly 30% expressed transmasculine identities, about 39% expressed transfeminine identities, while 31% had nonbinary identities.
The results were published this week in the Journal of Pediatrics and involved researchers from the University of Pittsburgh Graduate School of Public Health, Children's Hospital of Pittsburgh, Seattle Children's Hospital, the Harvard T.H. Chan School of Public Health, and the UCLA School of Medicine, NBC reported.
The study involved 3,168 student surveys from 13 public high schools in the Pittsburgh area, all of which identified as a gender-diverse student body.
The recent increase in people identifying as gender diverse goes against decades-long numbers that remained consistently low.
According to the Diagnostic Statistical Manual of Mental Disorders (DSM-5, published 2013): "Those who had received a diagnosis of gender identity disorder, transsexualism, and were seeking hormone treatment and/or surgery…" represented only 0.005-0.014% of males and 0.02-0.003% females.
More recent studies put the combined total at 2 percent.
In 2019, the World Health Organization (WHO) removed "gender identity disorder" from its global manual of diagnosis and reclassified the condition as "gender incongruence" which is better known as "gender dysphoria," a move that was also made by the American Psychiatric Association some years earlier. These reclassifications are intended to allow transgender people to seek medical care without being considered "mentally disordered," CBS reported.
Mouse plague has rodents climbing into beds and biting people while they sleep
It sounds like something out of a horror movie… millions of mice are invading the countryside and urban areas. The rodents are causing extensive damage to farms, attacking grain silos and eating crops. In urban areas, mice are making their way into homes, schools, hospitals and are forcing supermarkets to keep food in sealed containers.
The mice are climbing into people's beds which has forced some to put the legs of the beds in buckets or pots of water as a barrier. Still, some mice are jumping onto the beds and biting the unknowing sleepers.
One farm put out 2 billion baits by aircraft and said all the baits have been taken.
The plague of mice is happening in Australia. A mouse alert has been issued and a map was created by the Commonwealth Scientific and Industrial Research Organization (CSIRO) to highlight the scale of the problem, the Independent reported.
Doctors make "tragic mistake" and amputate wrong leg, now remaining limb must be removed
Doctors made a "tragic mistake" on an 82-year-old patient. The surgeons accidentally marked up the wrong limb for amputation. Now the elderly patient, who did not initially recognize the mistake because of illness, faces the prospect of having his remaining limb amputated.
"We are deeply shocked that on Tuesday, despite quality assurance standards, the wrong leg of an 82-year old man was amputated," a spokesperson for the clinic said in a statement. In the apology, the facility said they were "deeply shocked" by the incident and called it a "tragic mistake." The clinic added it was investigating what happened and would be reviewing its standards.