People are talking about the just-released and tear-inducing trailer of the reunited iconic cast of friends after 17 years, plus, two new major medical announcements, Google ads privacy folder for photos, and more news.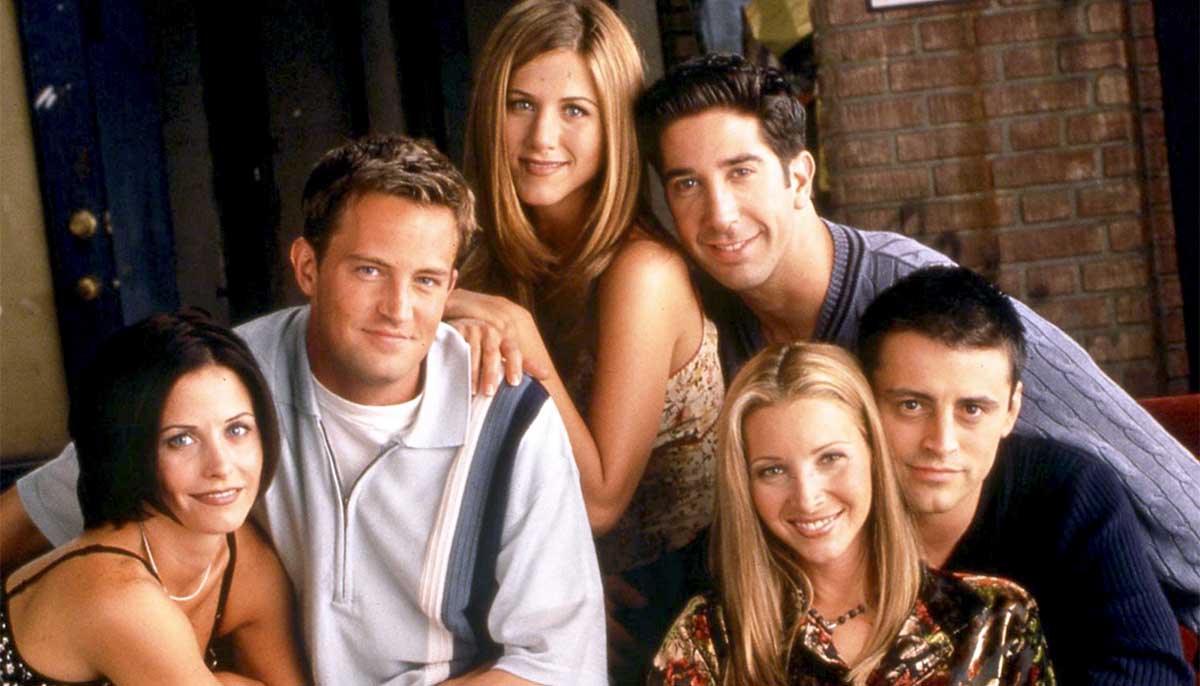 This New 'Friends' Reunion Trailer Will Leave You in Tears
After 17 years, the original cast of friends is back together one last time to appear in the reunion episode from HBO Max that will air on May 27. The episode entitled Friends: The Reunion will bring the whole gang back together in the same room: Rachel (Jennifer Aniston), David Schwimmer (Ross), Matt LeBlanc (Joey), Matthew Perry (Chandler), Courteney Cox (Monica), and Lisa Kudrow (Phoebe). Go grab a box of tissues, try not to cry, then check out this just-released trailer on YouTube.
Drinking Any Amount of Alcohol Damages Brain, Study Finds
Bad news for alcohol drinkers: There is no "safe" level of drinking, according to the findings of a new study.
Researchers from Oxford University, in an observational study, looked at brain scans from 25,000 people who self-reported their alcohol intake.
After analyzing the results, researchers concluded that consuming any amount of alcohol was worse than not drinking, as they found no "safe" level of alcohol consumption. Further, any kind of alcohol – beer, wine or spirits (hard alcohol) – caused harm to the gray matter of the brain.
Lead author of the study, Anya Topiwala, a senior clinical researcher at Oxford, said gray matter is where "information is processed."
"The more people drank, the less the volume of their gray matter," Topiwala told CNN via email.
Google Photos Adds Locked Folder for Private Pics
After a decade of people asking, Google Photos has added a Locked Folder which gives users the ability to keep a directory of certain photos private. The new directory, intuitively titled Locked Folder, is located in the Utilities section of Google Photos. As a security measure, it uses your screen lock option, which enables you to choose between your biometric authentication (if set up) or your PIN/pattern, Android Police reports. In addition to storing regular images and videos, you can also keep images of sensitive items such as ID cards, your Social Security number, account numbers, and more. When viewing images inside the folder there will always be two buttons available: Delete and Move, the latter button allows you to move the photo outside of the locked folder.
Colon Cancer Screening Recommended for Ages 45 and Up
The United States Preventive Services Task Force, citing an "alarming" rise in colorectal cancer cases among young people, is now officially recommending that people who have an average risk of the disease began getting screened for colon cancer at age 45, rather than the previous standard of age 50. The American Cancer Society also backs the new age recommendation, ABC reported.
Should the Summer Tokyo Olympics Be Canceled?
In the wake of the pandemic, the majority of the Japanese public, over 80%, as well as the Tokyo Doctors Association, representing some 6,000 physicians, are calling for the summer Olympic games to be canceled in the wake of a spike in infections. The 2020 games had already been postponed by year because of the outbreak and are scheduled to begin on Friday, July 23, 2021.