Facebook is building a version of Instagram for kids under 13, popular flea collar may be linked to almost 1,700 pet deaths, NASA successfully tests the most powerful rocket ever, and hilarious "mask surcharge" sign goes viral.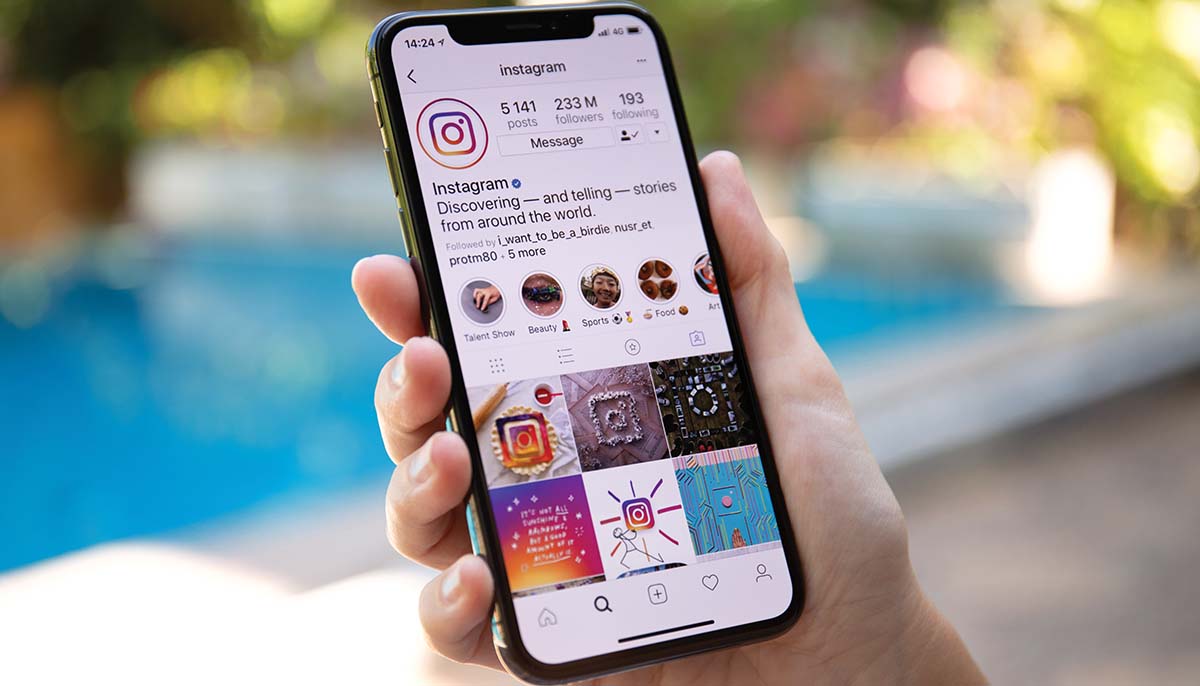 Facebook Is Building an Instagram for Kids Under 13
Instagram is the fifth most popular social media platform in the world with 1.2 billion users worldwide as of January 2021, according to Statista. Instagram is owned by Facebook, which has 2.74 billion users worldwide.
Now, Instagram is planning on building a version of the popular photo-sharing site/app aimed at children under the age of 13, BuzzFeed reports according to an internal Instagram company post.
"I'm excited to announce that going forward, we have identified youth work as a priority for Instagram and have added it to our H1 priority list," wrote Vishal Shah, Instagram's vice president of product, on an employee message board on Thursday. "We will be building a new youth pillar within the Community Product Group to focus on two things: (a) accelerating our integrity and privacy work to ensure the safest possible experience for teens and (b) building a version of Instagram that allows people under the age of 13 to safely use Instagram for the first time."
Currently, children under the age of thirteen are forbidden to use Instagram under company policies.
The Post further indicated that vice president Pavni Diwanji, who joined parent company Facebook in December, previously worked at Google, where she oversaw the search giant's children-focused products, including YouTube Kids.
Only two days ago, Instagram was criticized over its need to do more to protect younger users due to abuse, bullying, and predation teens face using the app.
Popular Flea Collar Could Be Linked to Almost 1,700 Pet Deaths, 100s of Human Injuries
Members of Congress have demanded what could be one of the largest single product recalls in US history, as nearly 1,700 pet deaths, as well as hundreds of injuries to humans have been linked to a popular flea collar.
A nonprofit group obtained government documents showing over 75,000 incidents have been reported to the Environmental Protection Agency linked to Seresto collars, since the product was introduced in 2012, CBS reported.
A Senate subcommittee is still debating the issue of a recall. However, a spokesperson told CBS that a recall would be up to regulators and that the subcommittee would not issue a recall.
NASA Successfully Tests Most Powerful Rocket Ever
NASA successfully completed a test of the most powerful rocket in existence on Thursday at the Stennis Space Center, near Bay St Louis, Mississippi. Called the "Space Launch System" (SLS), the powerful rocket engines ran for eight minutes, simulating the time it takes the rocket to go from ground to space. The purpose of the rocket is to send humans back to the lunar surface for the first time since 1972. It is part of Nasa's Artemis project, launched by the Trump administration in 2017, the BBC reported.
Hilarious "Mask Surcharge" Sign in Texas Restaurant Goes Viral
Legends diner in Denton, Texas created a hilarious "mask surcharge" sign, photos of which have since gone viral online.
The sign reads:
"OUR NEW SURCHARGE
$50 – IF I HAVE TO EXPLAIN WHY MASKS ARE MANDATORY.
$75 – IF I HAVE TO HEAR WHY YOU DISAGREE…"
The owners say the new tongue-in-cheek sign has received a lot of support both in-person and online, WFAA reported.
"People laughing taking pictures of it," owner Wayne Lacombe said. "Mostly great reactions."