Netflix is testing a crackdown on account sharing, with some users reporting being greeted by a new screen warning them they need their own account. In addition, a Michigan lottery club wins $1.05 billion jackpot and more of today's news stories.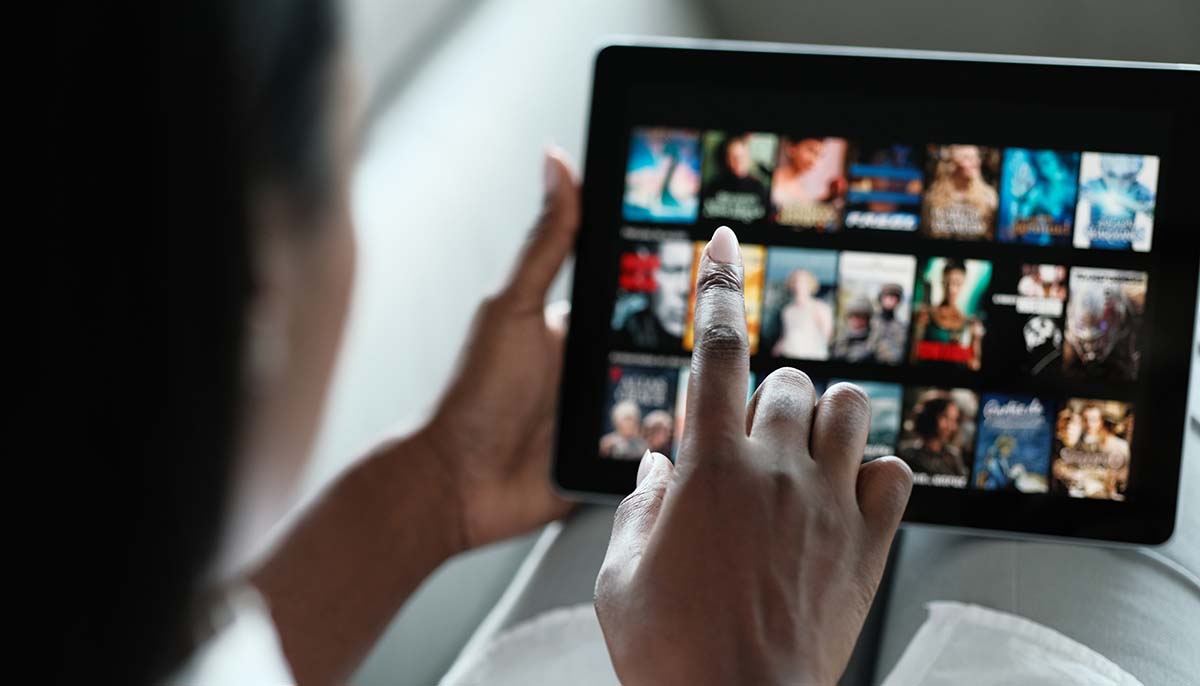 Netflix is testing a crackdown on password sharing
Netflix is rolling out a test of the system that attempts to crack down on people who are accessing the service by using passwords provided to them by other registered users. Some users have reported the appearance of a screen reading: "If you don't live with the owner of this account, you need your own account to keep watching."
"This test is designed to help ensure that people using Netflix accounts are authorized to do so," according to a Netflix spokesperson who spoke to the BBC.
About one-third of all Netflix users access the service through shared passwords that have been provided to them by registered users, CNBC reported. A basic plan with Netflix currently costs $8.99 per month, while a standard plan runs $13.99.
Historically, the company has avoided taking steps to limit password-sharing as strong growth and stock price offset any concerns the company previously had about lost revenue. Netflix gained nearly 37 million new subscribers in 2020, the BBC reported, saying the company has over 200 million subscribers around the world. The company reportedly took in $25 billion in revenue and nearly 2.8 billion in profit last year.
CNBC speculated that the trial may not lead to a larger crackdown and that it might also be a test of password and account security.
Michigan lottery club wins $1.05 billion – state's largest Mega Millions jackpot ever
A four-member lottery club called the "Wolverine FLL Club" out of Oakland County in Michigan has claimed the state's largest Mega Millions jackpot ever to the tune of $1.05 billion. The club purchased the ticket at the Novi Kroger on Grand River Avenue, Fox2 Detroit reported.
"A club member saw a sign that the jackpot was up to $1 billion and remembered that they hadn't bought their tickets yet, so they pulled into the Kroger," said Kurt D. Panouses, esq, the club's representative and attorney. "When you play of course you dream of winning, but the reality of it has been incredible."
The club chose the lump-sum option rather than annual payments and will receive a total of roughly $557 million after taxes.
A cat missing for 20 years spends its final 2 days with its owner
A cat named Phoebe went missing in 2001. The feline's owner, Christine Ball, put up posters after the cat disappeared, all to no avail. But last week, the feline was returned to its owner some twenty years after disappearing.
On March 5, Phoebe was discovered in a field in Bridgemere, Cheshire, UK, and the cat was identified by an RSPCA center via a microchip. The feline was seriously ill, but she was nonetheless returned to its original home in Nantwich with its owner Christine Ball.
Unfortunately, after only two days spent in the comfort of home, the declining health of Phoebe ultimately required that the cat be put down. A veterinarian discovered that Phoebe had a brain tumor.
"The vet said she wouldn't have survived 20 years as a stray and we think someone probably took her in and cared for her as their pet," said Ms. Ball, the BBC reported. "It did bring some closure to us and we are grateful she lived to such a ripe age. Someone else must have really looked after her well."