Scientists have announced a "world first" breakthrough in treating cancer, AstraZeneca announced its new COVID-19 vaccine and claims it's up to 90 percent effective, and bad news… PlayStation 5 sells out around the world.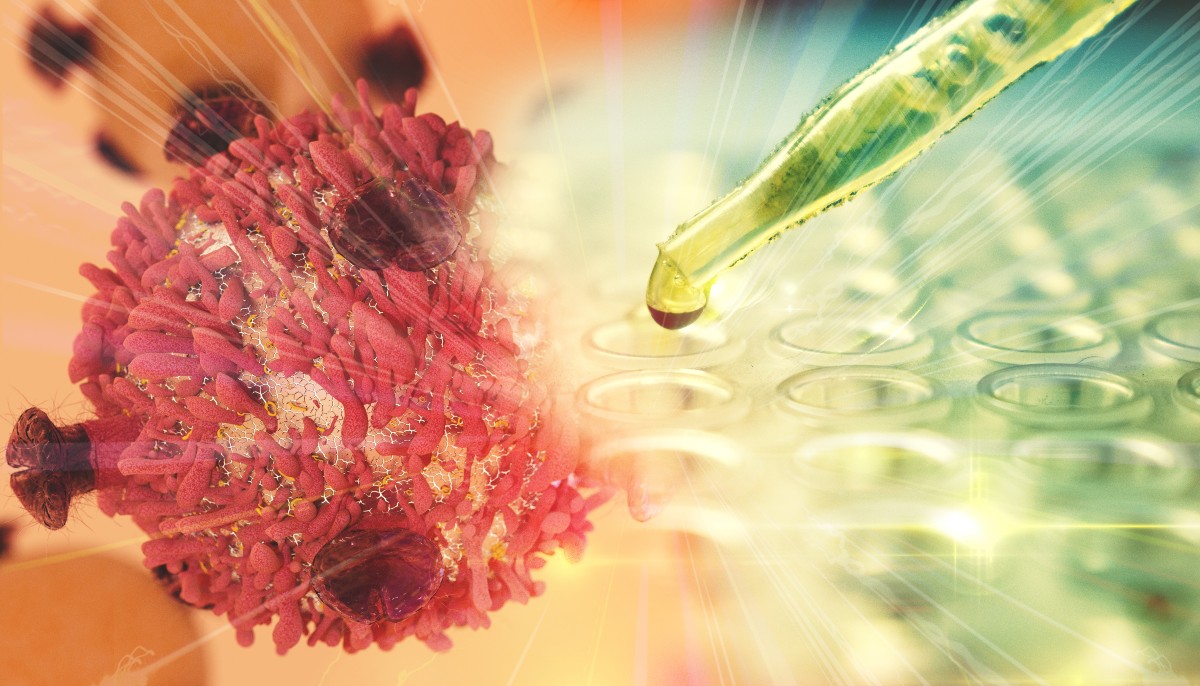 Scientists make "world first" breakthrough in cancer treatment
In a "world first," Scientists have used the CRISPR gene editing technology to cut out a section of DNA in mice to more accurately target the cancer cells with a technique that avoids the harming of nearby cells that occurs with other types of treatment and chemotherapy.
A group of scientists from Israel's Tel Aviv University, New York University, and Harvard Medical School took part in the experiment and called it a "more elegant chemotherapy" for eliminating cancer, the Independent reports. Their work was published in the journal Science Advances.
"A cancer cell treated in this way will never become active again," said Professor Dan Peer, a cancer expert from Tel Aviv University said, according to the Times of Israel. "This technology can extend the life expectancy of cancer patients and we hope, one day, cure the disease."
Peer added that there are "no side effects."
The CRISPR DNA editing technique allows scientists to "physically cut the DNA in cancer cells." Professor Peer said the technique allows them to "destroy a tumor… and those cells will not survive."
The scientists claim that the technology can be developed for use in humans within the next two years.
AstraZeneca announces new COVID-19 vaccine with 90% effectiveness
AstraZeneca became the latest pharmaceutical giant to announce the development of a COVID-19 vaccine that it claims is up to 90 percent effective in preventing infection, NBC reported.
The AstraZeneca vaccine is now in a phase 3 trial, developed by the University of Oxford. The interim data suggests at least 70 percent protection against coronavirus. However, researchers say that by tweaking dosage, the level of protection may be as high as 90 percent.
The announcement follows on the heels of two very recent announcements from Pfizer and Moderna, who both announced vaccines showing 95 percent protection. However, those vaccines are more expensive and have significant storage requirements.
In contrast, the AstraZeneca/Oxford is far cheaper, easier to store, and is less difficult to get to every corner of the world than the vaccines by Pfizer and Moderna, the BBC reported.
PlayStation 5 has sold out across the world, CEO says
If you were hoping to nab a Sony PlayStation 5 during Black Friday, Cyber Monday, or as part of your Christmas list … It seems you're out of luck.
The head of Sony Interactive Entertainment (SIE) says that PlayStation 5 has "absolutely" sold out across the globe.
Sony first launched PlayStation five on November 12 in the US, and around the rest of the world on November 19. As of Monday, November 23, the gaming system, which was only sold online, has sold out across the world.
Those who weren't lucky enough to pre-order the console found themselves in lengthy online queues, UNILAD reported.
"Everything is sold," SIE president and CEO Jim Ryan said. "Absolutely everything is sold. I've spent much of the last year trying to be sure that we can generate enough demand for the product. And now in terms of my executive bandwidth I'm spending a lot more time on trying to increase supply to meet that demand."
"We might have had a few more to sell, but not very many," Ryan said. "The guys on the production and manufacturing side have worked miracles."