MacKenzie Scott, the world's richest woman and the ex-wife of Amazon's Bezos, has given away $4.1 billion to charity, while a Santa Claus may have exposed 50 children to COVID-19 and Tom Cruise captured on hot mic in expletive-laden rant.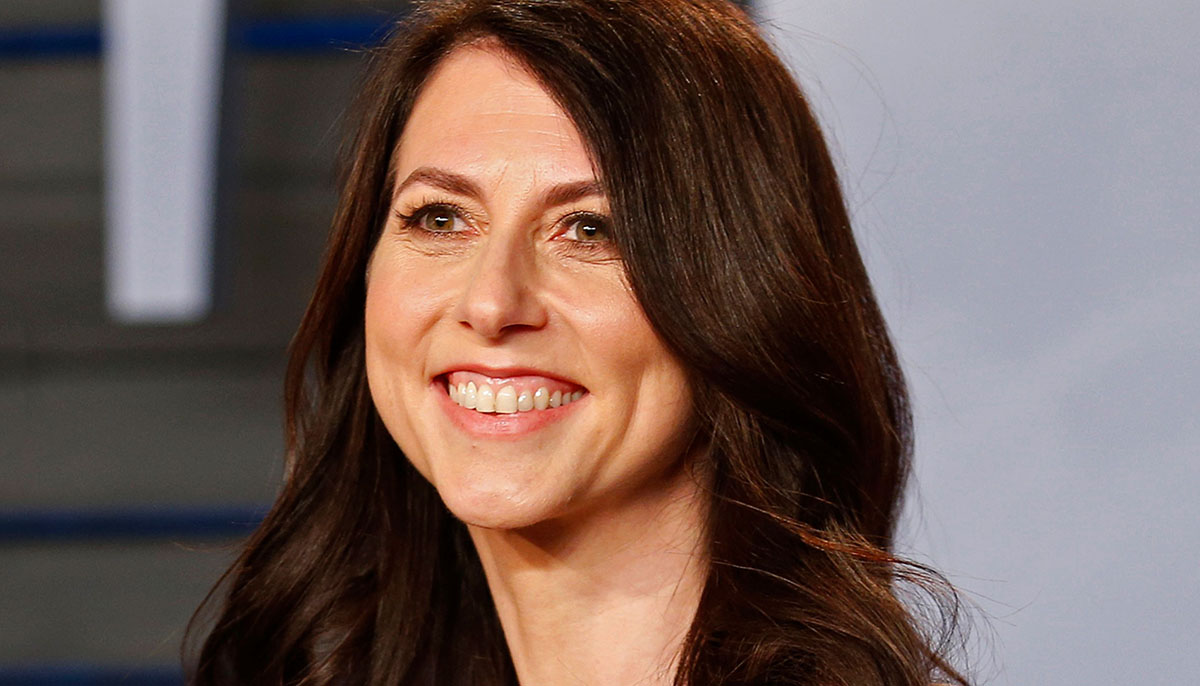 Amazon's Bezos' ex-wife MacKenzie Scott gives away $4.1 billion

MacKenzie Scott, ex-wife of Amazon founder Jeff Bezos, announced that she has donated $4.1 billion in the past four months to hundreds of organizations. The majority of her philanthropy was aimed around the coronavirus pandemic. Scott termed the worldwide outbreak of COVID-19 as "a wrecking ball in the lives of Americans already struggling." She added that it has been worse for women, people of color and those living in poverty, NBC reported.
"Meanwhile," Scott said, "[the pandemic] has substantially increased the wealth of billionaires."
In determining what organizations to make donations to, Scott said her team used a data-driven approach, identifying those with strong leadership and results. Specifically, they looked in communities with high food insecurity, racial inequity in poverty rates, especially those with "low access to philanthropic capital."
Santa & Mrs. Claus test positive for COVID-19, may have exposed 50 children in Georgia
At the Santa Parade held in Georgia, both individuals who appeared as Santa Claus and Mrs. Claus both tested positive for COVID-19 following the event.
Now, authorities are concerned that the pair may have exposed nearly 50 children to the coronavirus, The Hill reported. The chairman of the Long County Board of Commissioners, Robert Parker, said, "Proper CDC exposure guidelines should be followed if your child was exposed, however I do not feel this incident is cause for panic."
Tom Cruise screams expletives at 'Mission Impossible' crew for breaking coronavirus rules
An audio recording leaked that was taken on the set of the forthcoming Mission Impossible 7 film, which captured Tom Cruise hurling expletives at the crew after he spotted two people not adhering to social distancing measures, standing less than a meter away. The Sun UK reported the rant in an exclusive scoop and also obtained the audio.
"If I see you do it again, you're f***ing gone," Tom Cruise can be heard shouting on the audio. "And if anyone in this crew does it, that's it — and you too and you too. And you, don't you ever f***ing do it again."
"They're back there in Hollywood making movies right now because of us," Cruise continued. "We are creating thousands of jobs, you motherf***ers."
"That's it," Cruise added. "No apologies. You can tell it to the people that are losing their f***ing homes because our industry is shut down."
"We are not shutting this f***ing movie down," Cruise declared. "Is it understood? If I see it again, you're f***ing gone."