We all have those friends who are all but impossible to shop for. Today, we're here to help you narrow it down. Here are some gift ideas for some of those impossible-to-shop-for friends!
Whether you're shopping for a fitness junkie or someone who already has everything they need, we've got you covered.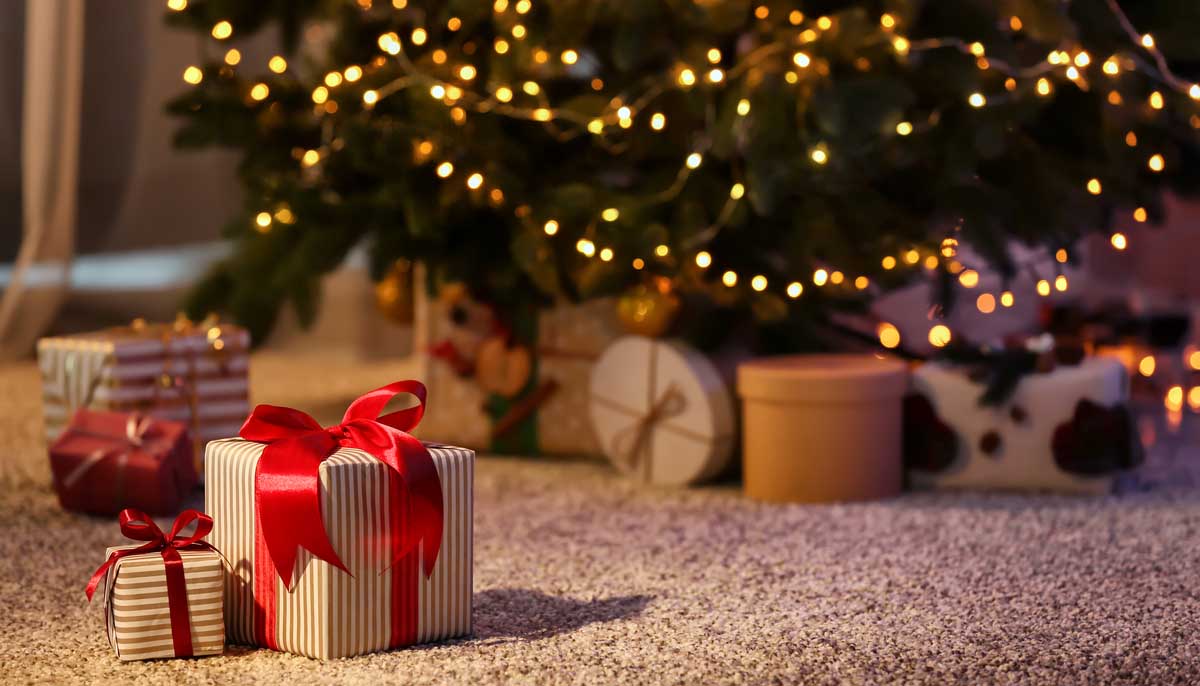 For the Fitness Junkie in Your Life
Our first gift recommendation for a fitness junkie would be a ClassPass membership. ClassPass gives members access to over 25,000 boutique studios, gyms, and wellness experiences in more than 25 countries.
Gift cards can be redeemed towards fitness options such as indoor cycling, boxing classes and more, as well as massages, beauty services, meditation sessions and recovery options. A busy working professional can book a last-minute blowout or squeeze in a 45-minute cycling class, all through ClassPass.
Our second gift recommendation? A great yoga mat. Get your zen on with the perfect yoga mat. MYSOLMAT yoga mats are bright, bold, and sure to stand out in any class. Each mat is cushioned with a soft, supportive, 6mm material that will keep you moving and help you get a grip on any surface.
MYSOLMAT yoga mats are yoga teacher approved as well as eco-friendly, lightweight and durable. All mats come with a strap for easy roll up and transportation after your practice. You can pick one up for that fitness junkie in your life at https://mysolmat.com.
If you've got a fitness lover who often finds themselves stuck working through lunch or late, you can help them stick to their workout routine. How? With an under-desk elliptical, of course. For our favorite, check out http://mycubii.com to see their excellent selection.
If you're shopping for someone who loves yoga and needs more ways to unwind, you can opt for a cork yoga mat. We'd recommend this one from https://corcyoga.com/collections/yoga-mats. It's a great buy for the price and quality.
Finally, if you're looking for something a bit less traditional, you could look into this CDB Cool Stick. This interesting little number can help to soothe sore muscles after a tough workout. You can find it here: https://buywildflower.com/products/cbd-cool-stick?variant=22342831301.
For the Adventurous Type
Everyone knows a woods-loving adventurer-type. If you're looking for a great gift idea for them, try the instant coffee from alpinestartfoods.com! Nothing like a nice, quick cup of joe to get back into the adventure after a night spent camping under the stars.
Another option to look into are these awesome Walkie Talkies over at https://shop.motorolasolutions.com/t600-rechargeable-two-way-radios-dual-pack/product/T6B22201GWRAAW. They offer a number of great features, including a water-activated flashlight, white and red LEDs that preserve night vision, and great audio quality.
For the Person Who Has Everything
Finally, we all know a few people who you simply can't buy anything for. They've just got everything! Well, here are a few off-the-wall gift ideas that could help you out.
Let's start with McCrea's Caramels, over at https://www.mccreascandies.com, where you can find some gourmet candy that makes a great stocking stuffer.
If you've got a tea lover in the family, you can design your own tea and label over at www.designatea.com, which could prove to be a memorable and personalized gift. If you're shopping for someone who is often stressed, maybe some tea and CBD is in order? You can find some top-quality CBD over at https://iwantlokus.com/shop-lokus/. Why not add a nice houseplant from https://myperfectplants.com or a click-and-grow indoor garden from http://www.clickandgrow.com/ too?
If you're shopping for someone who loves yoga and needs more ways to unwind, you can opt for a cork yoga mat. We'd recommend this one from https://corcyoga.com/collections/yoga-mats. It's a great buy for the price and quality.
For the beard-havers out there, you should look into the Beard Octane Gift Box from https://beardoctane.com/shop/beard-care.html, where they have a variety of gift ideas for beard-conscious folks. They even offer seasonal scents!
Of course, everyone loves hand-crafted goods, and there is little more personal and useful than hand-crafted dishware. You can find great gifts for the kitchen over at https://www.bomshbee.com, where they offer some gorgeous hand-made dishware.
For your favorite chef, try this fancy hands-free paper towel dispenser. With various color options, who knew something so simple could be the perfect addition to your kitchen? Avoid cross-contamination while cooking with the simple flick of a wrist. This dispenser looks sleek sitting on the counter next to your other must-have kitchen appliances.
If you can't find something on this list for the person who has it all, we don't know what to tell you.