The US added 916K jobs in March, while 719K Americans filed for first-time jobless benefits as unemployment drops to 6 %. In other news, a man found a massive swarm of bees in his car after a short trip to the store. Plus, a New Jersey law might make it harder for judges to suspend driver's licenses following non-moving violations.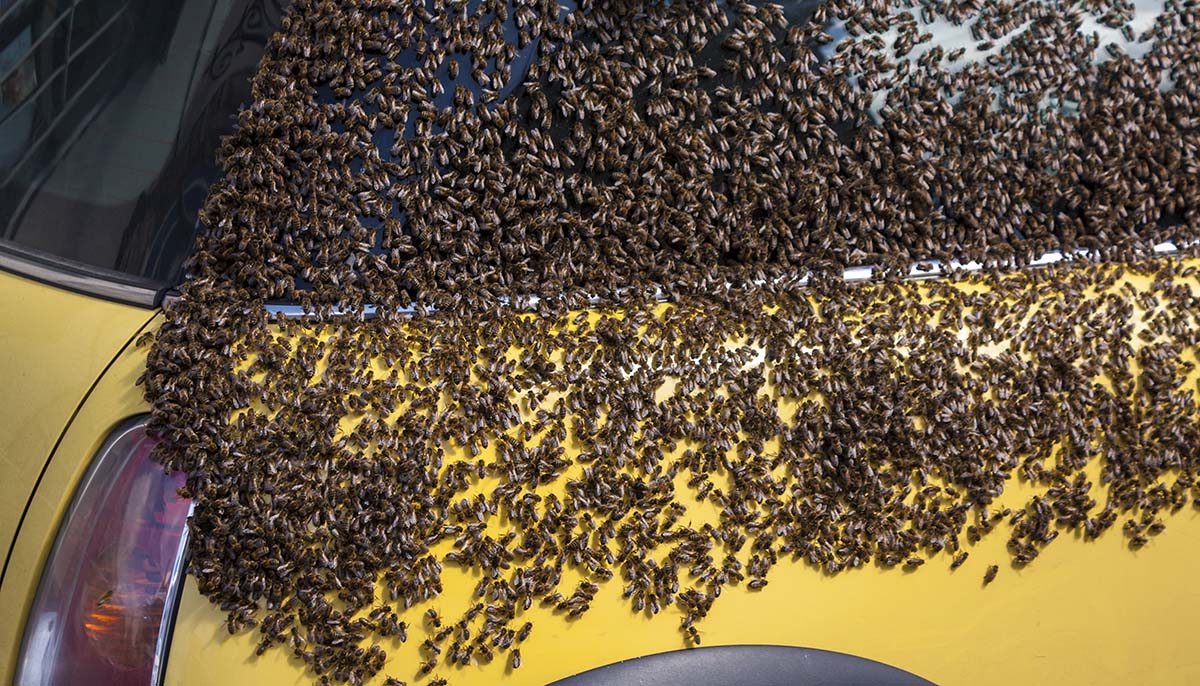 US Sees Huge Job Spike, But Unemployment Claims Also Rise
The United States added 916,000 jobs in March, according to the latest figures released by the sending the overall unemployment rate down to 6 percent. However, jobless claims climbed last week with 719,000 Americans filing for first-time unemployment benefits, the Labor Department said on Thursday, as the economy still meanders toward making a phone recovery, Bloomberg reported.
According to hiring and employment data, released on Friday by the Bureau of Labor Statistics, the biggest gains came in the recovery-critical sectors of leisure and hospitality, which added 280,000 new positions, while bars and restaurants added 176,000 positions, and construction followed with 110,000 jobs, NBC reported.
The 916,000 jobs added in March nearly doubled the 468,000 positions added in February, which had doubled the prior month of January at 233,000 positions.
The continual growth of jobs in 2001 brought the unemployment rate down to 6 percent in March, ABC reported the Department of Labor on Friday. Still, the economy has a long way to go to get back to the 3.5 percent historic low the US was experiencing before lockdowns and shutdowns practically brought everything to a standstill.
Man Finds 15,000 Bees in His Car – But It Gets Scarier
It sounds like something out of a horror movie, but it was all too real for a New Mexico man who parked his car in a store parking lot and came out to find a nightmarish scenario.
After a short, 10-minute shopping trip, the man exited the store, slid into the driver's seat of his vehicle and began driving away. That's when he heard a buzzing sound.
Turning around to see what was making the buzzing noise, the man discovered he had some frightening travel companions: A massive swarm of bees in his backseat.
Later, it would be determined the man had roughly 15,000 bees in the back of his vehicle, according to a report by the New York Times. Apparently, the man had left the vehicle's rear passenger window open while he was shopping and the bees decided it might be a good spot to establish a new hive.
Not knowing what to do, the man quickly pulled over and called 911.
Luckily for him one of the first responders, who is a paramedic and a firefighter, happened to have a perfect hobby in his off hours – Jesse Johnson is a beekeeper, the Guardian reported.
Along with his fellow firefighters, Johnson helped the man remove the bees and place them in an empty hive box. Johnson said the bees were likely swarming with their Queen to find a new home. He said this was fortunate because this situation makes the bees more docile. The bees become easier to handle because they are not defending their turf.
Only one person was injured during the evacuation of the bees, Johnson said. Someone who had been helping was stung on the lip.
Good News for (Some) Drivers Who Have Had Their Licenses Suspending
In a move that could set the precedent for other states in the future, a New Jersey law goes into effect that is intended to discourage judges from suspending the driver's license of offenders receiving citations for nonmoving violations or parking ticket fines, North Jersey reported.
The law was originally signed by New Jersey Governor Phil Murphy in December 2019, and it repeals an earlier law that required judges to suspend driver's licenses for misdemeanor offenses or failing to pay fines.
A study found that the driver's license suspension disproportionately affected residents in neighborhoods that had large black and Hispanic populations. Further, the study found that, in 2018, 91% of driver's license suspensions were based on an event that was not related to driving.