A doctor gives an update on Joe Biden, who was sent to a specialist after being injured while playing with his dog Major, while Mike Tyson admits to smoking marijuana before his fight against Roy Jones Jr. and more news.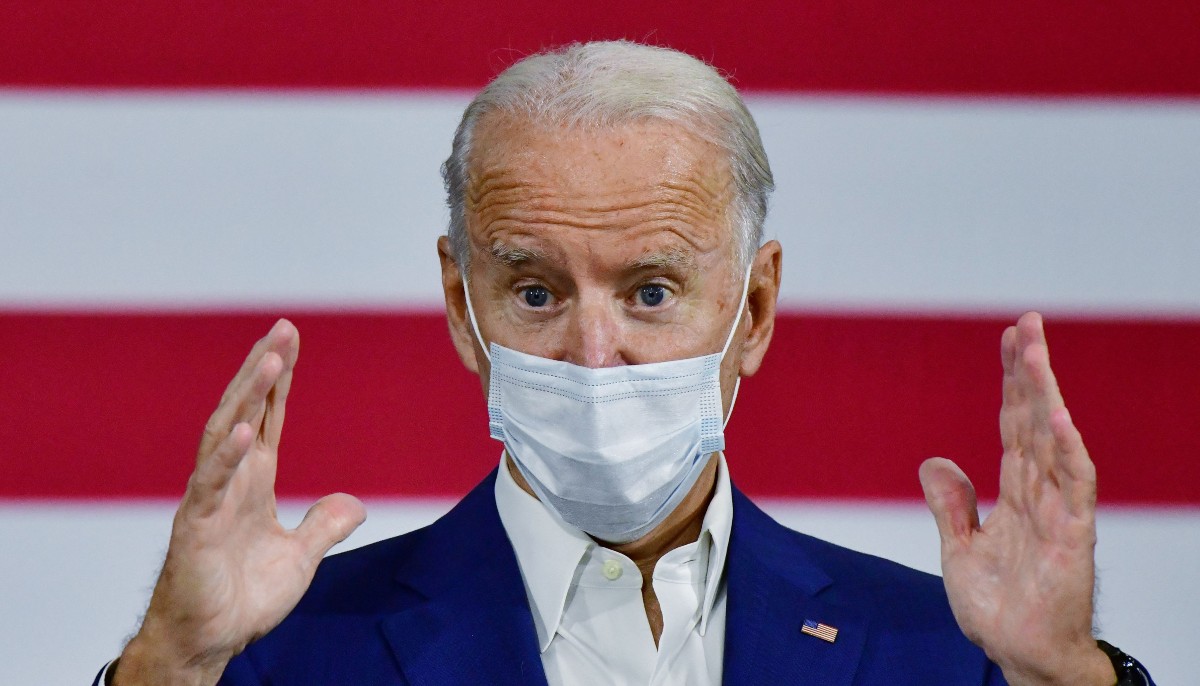 Doctors give update on Biden after injury while playing with his dog Major
On Sunday, presumptive President-elect Joe Biden, 78, was injured while playing with his dog, Major, and appeared to sustain a sprain of his right foot and a twisted ankle. Biden was sent to an orthopedic Saturday specialist for evaluation, Fox reported.
"Initial x-rays are reassuring that there is no obvious fracture and he will be getting an additional CT for more detailed imaging," said Dr. Kevin O'Connor in a statement on Sunday. "Follow-up CT scan confirmed hairline fractures of President-elect Biden's lateral and intermediate cuneiform bones, which are in the mid-foot. It is anticipated that he will likely require a walking boot for several weeks."
Mike Tyson admits smoking weed before his fight with Roy Jones Jr.
It's something you wouldn't expect any mere mortal to do or be able to handle, but we are talking about "Iron" Mike Tyson…The 54-year-old boxer has admitted that he smoked marijuana right before his eight-round exhibition match with former heavyweight champion Roy Jones Jr., 51, on Saturday night at the Staples Center in Los Angeles. It was Tyson's first fight in 15 years.
Tyson was asked in a post-fight press conference whether he smoked weed before the fight, USA Today reported.
"Absolutely, yes," Tyson replied.
"Listen, I can't stop smoking," Tyson continued. "I smoked during fights. I just have to smoke, I'm sorry. I'm a smoker. I smoke every day. I never stopped smoking."
Tyson added that he stopped using cocaine about 2 1/2 years ago.
Because the fight was an exhibition match, and not a professional bout, apparently Tyson was given some wiggle room in terms of drug testing.
The fighters were tested for performance-enhancing drugs prior to the fight, but marijuana reportedly was not on the list of banned substances being screened by the Voluntary Anti-Doping Association.
Moderna submits its COVID-19 vaccine for US and European regulatory approval
Moderna will submit its coronavirus vaccine to the United States Food and Drug Administration (FDA) for emergency use authorization after completing its phase 3 trial, which found the vaccine to be 94.1% effective against COVID-19, NBC reports.
Moderna also claims the vaccine is 100% effective in preventing severe cases of the disease, and adds that is consistent across all ranges of age, race, ethnicity, and gender, NDTV reported. The company will also apply for emergency use authorization in Europe.
United Airlines says it has started shipping batches of COVID-19 vaccine
Chicago-based United airlines says it has begun shipping the first batches of the COVID-19 vaccine on chartered flights, according to a source who spoke to ABC. The Federal Aviation Administration (FAA) said it had established a transport team back in October to "ensure safe, expeditious and efficient transportation of vaccines," as well as around-the-clock air traffic services to prioritize flights carrying vaccines and personnel. DHL will also be involved in the transportation and storage of COVID-19 vaccine, according to a spokesperson, but is not disclosing where the commodity will be stored. United said it also established a COVID Readiness Task Team earlier this summer.