President Donald Trump Begged the United States Population to Stop Doing This; Viral Wish a Grandma Made On her 94th Birthday.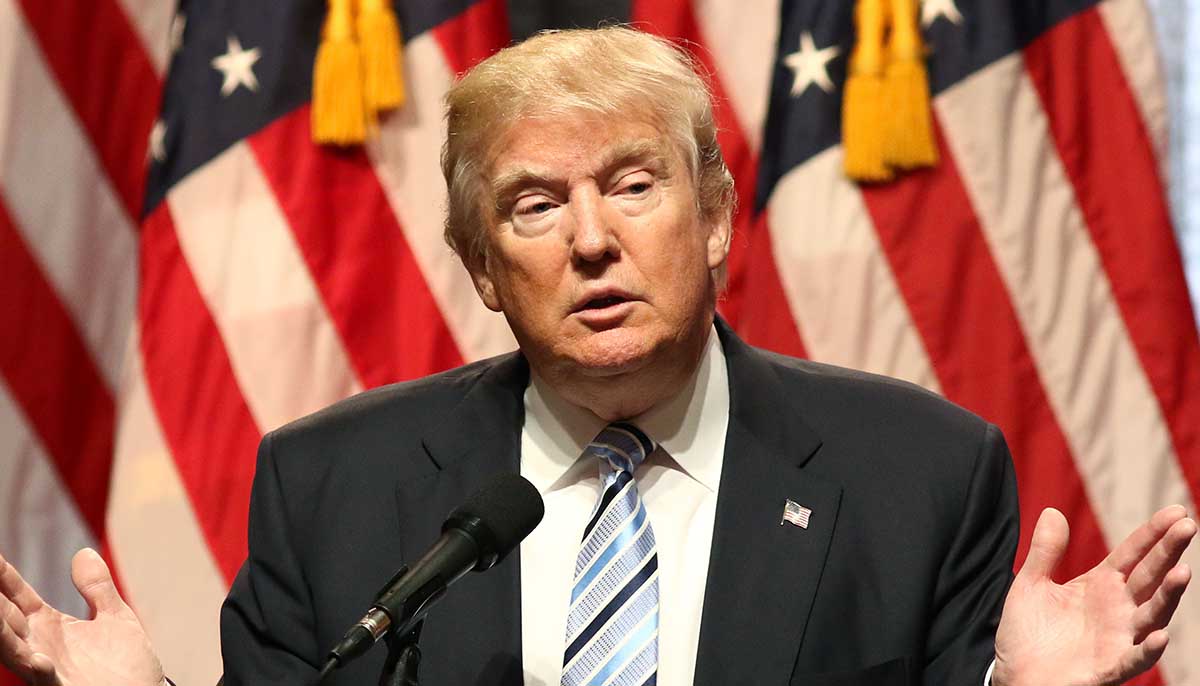 Donald Trump Begs United States Population to Stop Doing This
As coronavirus cases spread across the United States, now with 3800+ confirmed and 69 deaths at the time of writing, Donald Trump had a message on Sunday night for Americans.
"We're going to be so good," said Trump during a press conference at the White House. "Relax. We're doing great. It will all pass."
After trying to calm the population, he added his urgent request: "You don't have to buy so much. Take it easy. Just relax."
Trump also said, "There's no need for anybody in the country to hoard essential food supplies. They said to me, 'Could you please tell them, just go and buy, enjoy it, have a nice dinner, relax, because there's plenty.'"
Vice President Mike Pence also had words for Americans about the national food supply.
"As the president said, he received a commitment from those grocery executives that stores will stay open throughout the days that lie ahead.
"American families can be confident: Your local grocery stores will be open, and they'll be well supplied. And they specifically asked us to encourage Americans, just buy your weekly needs in grocery. Because the grocery stores will remain open."
Related: Coronavirus Tainted Knife Fight Over Toilet Paper and More News
A Grandma's Viral 94th Birthday Wish
When a grandma got her birthday cake for her 94th birthday party, she made an unusual wish before blowing out the candles.
As you can see in the video, she wasn't as excited about celebrating as the rest of her family and friends were. The video very quickly went viral because of it.
The grandma, after listening to her family sing "Happy Birthday," reaches for a glass and says with a smile, "Well, thank you very much. I hope this is my last."
Her granddaughter, Pauline, posted the video on TikTok, where it rapidly gained more than 13 million views.
In an interview with LADbible, she said, "After my grandma said her now-famous quote, 'I hope this is my last,' I was not nearly as shocked as my friends were, given that she's been jokingly saying this for a few years now. At least, that's what I like to believe is a joke.
"My friends awkwardly chuckled. And her sons (my dad and uncle), being used to hearing it, just went about cutting the cake."
Pauline assures us that her grandma is very much still "full of life." Pauline said that she just thought it'd be fun to share the video.
"I thought it would be fun to share that video since I felt the same way mostly everyone did: 'Grandma is in a mood.' I had absolutely no idea it would be on every social media page and a viral sensation overnight.
"It was overwhelming. I'm happy that many of the reactions have been so positive and that everyone loves my grandma! I think she deserves that," she said.
Pauline also admitted that her grandma has no idea that she's become a social media hit. Her grandma doesn't even own a cellular phone or have internet at her house.
Related: Woman, 107, Says Secret to Long Life is Never Getting Married