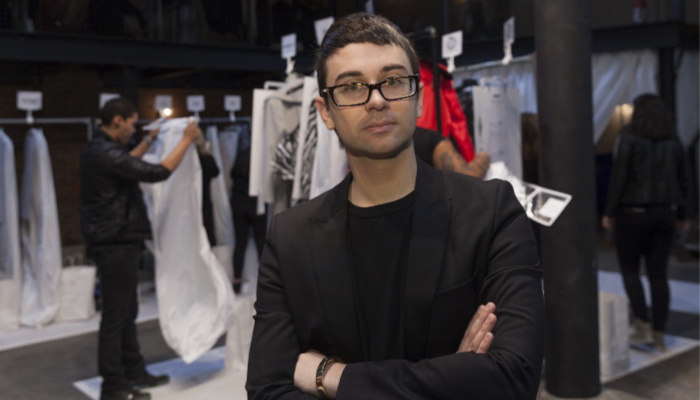 Christian Siriano is one of the most successful fashion designers working today. At the 2018 Oscars, seventeen different women wore his label, including Janelle Monae, Alicia Silverstone, and Amy Adams.
The secret to his success is both simple and revolutionary in the fashion world. He dresses everyone, regardless of their age or whether they fit in a sample size.
Smashing Expectations
Christian Siriano was one of the first designers to feature plus-size models in his fashion shows. He's passionately dedicated to having diverse models in his shows, and in 2016 he invited 5 plus-size women to dazzle in his gowns.
On the red carpet, he also dresses older women and those who aren't considered conventionally glamorous. Whoopi Goldberg, for example, is one of his biggest fans. But it wasn't until another comedienne came to his attention that Siriano cemented his status as the designer who will make every woman feel confident and gorgeous.
Not Afraid of Anything
In 2016, Leslie Jones couldn't find a designer to dress her for the Ghostbusters premiere. She took to Twitter about it, and Christian Siriano stepped up in a major way. He contacted her personally about creating a custom gown. She ended up with a sleek, off-the shoulder red gown with a dramatic slit. It made her look like a million bucks. And Siriano once more came away with free press and goodwill.
Plus-Size Couture
After the success of his read-to-wear capsule collection with plus-size retailer Lane Bryant, Siriano set his sights on opening the world of high fashion even farther. He recently revealed that offering his runway designs in plus sizes tripled his business. And he can't understand why more designers aren't doing the same thing.
"Adding plus sizes to my line tripled my business. Why wouldn't you do that?! Do we not want to triple the business? Do we not think these women should wear our clothes? Do we not want these women to have beautiful things because we're afraid they're not beautiful? What is going on here?" the 32-year-old Project Runway winner said.
A Major Market
Fifty percent of Christian Siriano's business now comes from plus-size customers. And considering that the market for larger fashions is estimated to be worth about $21 billion, there's plenty of money to go around. Siriano doesn't charge extra for larger sizes, nor does he cut off the sizing at a token 14 or 16. As the designer said, "You want to look cute in a dress and you're a size 26? Why not?!"