Be on the lookout for the return of Starbuck's much-ballyhooed holiday cups and specialty drinks this week!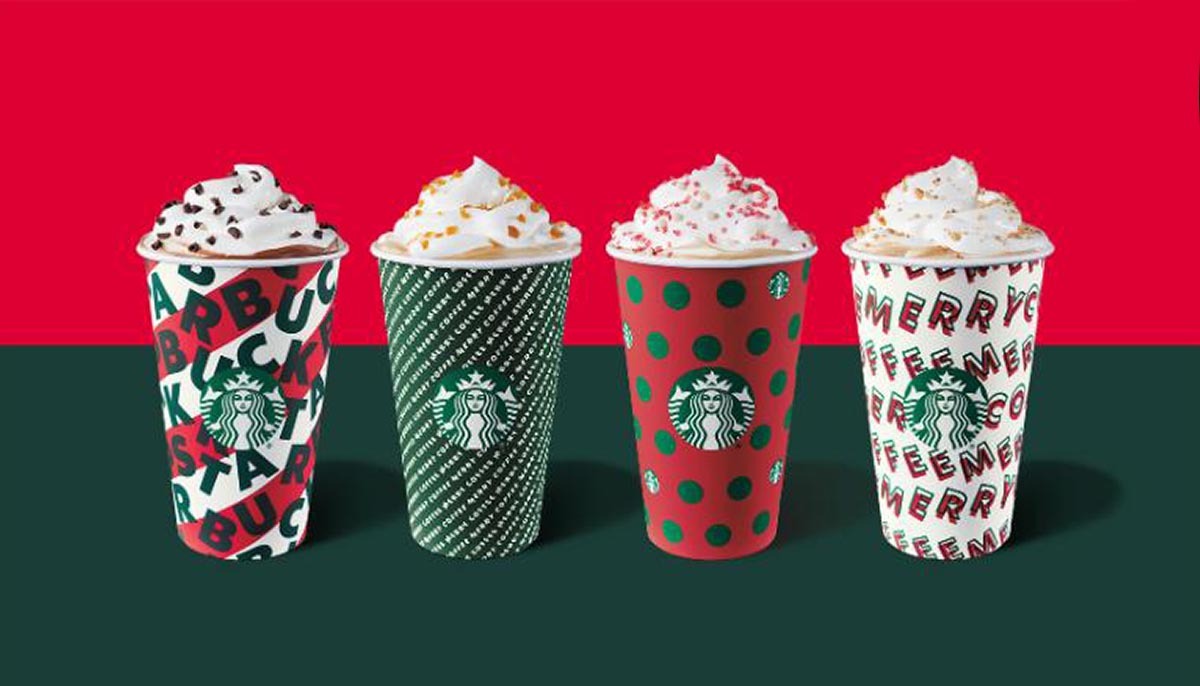 A Starbucks Holiday Tradition Returns
Similar to how Pumpkin Spice Lattes signal the official beginning of autumn to coffee drinkers across the country, the colorful Starbucks holiday cups announce the start of the holiday season.
Love it or hate it, Starbucks and their seasonal offerings generate a lot of buzz among their customers. Roz Brewer, chief operating officer, told CNN that Starbucks customers "have really let us know that tradition is important to them."
Five Holiday Specialty Drinks Offered by Starbucks
Starbucks will be selling five specialty holiday drinks this season: peppermint mocha, toasted white chocolate mocha, caramel brulee latte, chestnut praline latte, and their eggnog latte.
There will also be some seasonal foods available such as a turkey and stuffing panini, sugar plum danish and a gingerbread loaf.
Previously Controversial Starbucks Holiday Cups
In previous years, Starbucks experimented with holiday cups that were less "Christmasy," but this did not go over well with its customers. In fact, the controversy that the choice stirred up made national news. Starbucks VP Jeffrey Fields defended the choice at the time, saying that the company "wanted to usher in the holidays with a purity of design that welcomes all of our stories."
This year, Starbucks designers say that they drew inspiration from Christmas movies and songs. The cups feature the traditional red and green Christmas colors, with two of them featuring the phrase "Merry Coffee" repeated across their surfaces.
If you are one of Starbuck's more environmentally conscious customers, you'll be happy to hear that the company is also selling a reusable holiday cup.
Driving Sales Through the Holidays, Starbucks Style
According to Starbucks, customers tend to purchase new or seasonal menu items in addition to their regular purchases. This encourages the company to continue on with seasonal items to capitalize on that tendency.
This year, the coffee giant extended its pumpkin flavor to cold drinks and later said they were "very encouraged" by how well the Pumpkin Cream Cold Brew went over.
Starbucks isn't alone when it comes to seasonal draws. Dunkin (formerly Dunkin' Donuts) brought back their own peppermint mocha last week and McDonald's brought back its McRib sandwich last month for a limited run.