California Republican Party Admits Placing Misleading Ballot Boxes, Refuses to Stop; and Johnson & Johnson Pauses Covid-19 Vaccine Trial Because of "unexplained illness."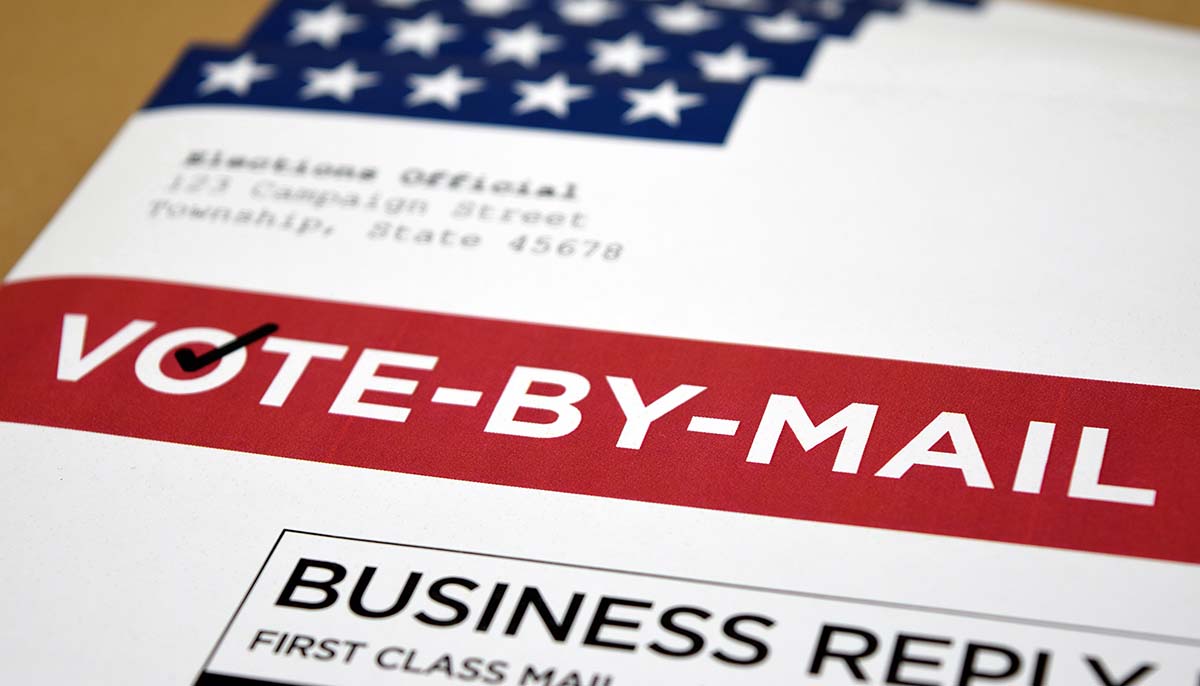 California Republican Party Admits Placing Misleading Ballot Boxes, Refuses to Stop

The California Republican Party has admitted that they're responsible for placing more than 50 "official" deceptively labeled drop boxes for mail-in ballots. These are placed throughout Los Angeles, Orange, and Fresno Counties.
Government officials have said the placement of the receptacles is illegal and can cause voter fraud. The California Republican party says it will continue the practice of placing misleading ballot boxes.
The metal boxes have been popping up over the past two weeks near gun shops, Republican Party offices and churches, mostly in conservative areas. The boxes are affixed with a paper label that say that they're a "Ballot Drop Box" or an "Official Ballot Drop off Box."
As a result, the boxes are almost indistinguishable from the drop-off sites officially sanctioned by the state, which are strictly governed.
Alex Padilla and Attorney General Xavier Becerra sent a cease-and-desist order to the Republican parties ordering them to remove the boxes. They also asked voters who may have used the boxes to check the status of their ballots via the state's voter tracking website to ensure their vote is actually counted.
"Misleading voters is wrong regardless of who is doing it," said Mr. Padilla, and he added that the boxes, "are not permitted by state law." He called them "fake," and said it is "illegal to tamper with a citizen's vote." He also warned that anyone "engaging in this activity" could be subject to civil action or criminal prosecution.
100 of the boxes have been purchased by Republican officials in recent weeks in an attempt to boost turnout.
Related: Donald Trump Hints at Postponing Election, Claims Voter Fraud
Johnson & Johnson Pauses COVID-19 Vaccine Trial Because of "unexplained illness"
Drugmaker Johnson & Johnson is pausing the advanced clinical trial of its experimental coronavirus vaccine. That's because of an unexplained illness in one of the volunteers.
"Following our guidelines, the participant's illness is being reviewed and evaluated by the ENSEMBLE independent Data Safety Monitoring Board (DSMB) as well as our internal clinical and safety physicians," said the company in a statement.
"Adverse events—illnesses, accidents, etc.—even those that are serious, are an expected part of any clinical study, especially large studies."
"Based on our strong commitment to safety, all clinical studies conducted by the Janssen Pharmaceutical Companies of Johnson & Johnson have prespecified guidelines. These ensure our studies may be paused if an unexpected serious adverse event (SAE) that might be related to a vaccine or study drug is reported, so there can be a careful review of all of the medical information before deciding whether to restart the study," said the company.
"We must respect this participant's privacy. We're also learning more about this participant's illness, and it's important to have all the facts before we share additional information," they added.
Related: A COVID-19 Vaccine May Soon Be Mandatory