In newly released footage, Melania Trump is shown in a cream coat with a matching dress and white heels adding the last touches to the White House Christmas displays.
The First Lady walks past numerous "stars and stripes" themed ornaments, a giant advent calendar and more.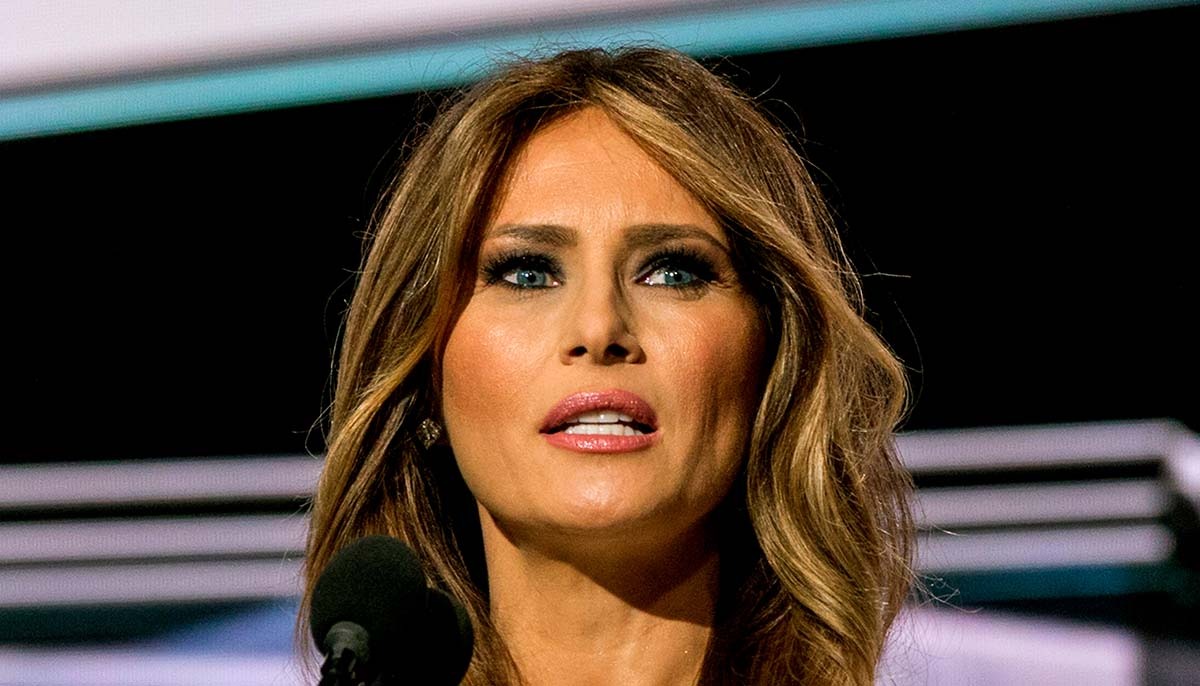 2019's White House 'American' Christmas
The theme this year is "American Christmas," with ornaments and displays showing various landmarks from across the US. These include the Golden Gate Bridge, the Statue of Liberty, the St. Louis Arch and the Space Needle. The landmarks are arranged around the White House, which itself is decked out in various Christmas wreaths.
"The Spirit of America"#ChristmasWhiteHouse2019 pic.twitter.com/4zgxBJN4L1

— Melania Trump (@FLOTUS) December 2, 2019
A scrabble-themed ornament on one of the Christmas trees spells out "Be Best," a reference to Melania's signature initiative. After posting images of the "American Christmas" on Twitter, many users commented words of varying degrees of support or ridicule.
While many users commented on how "beautiful" and "stunning" the White House displays were, others noted the current political turmoil that has engulfed the Trump Administration.
The Trump Family, Home for Christmas
The Trumps spent Thanksgiving in Florida, where they have mostly split their time since Donald Trump was inaugurated. Following Thanksgiving, the Trumps returned to the White House after it was replete with the mostly white-and-cream themed Christmas decorations. Last year, the red-themed decorations drew significant ridicule from some commenters online.
Primarily, last year's unusual color palette drew comparisons to the horror film, The Shining, while others noted it bore a striking similarity to the visuals of The Handmaid's Tale. This year, it seems, White House planners decided on a more neutral cream color to avoid such comparisons.
Trump's Continued Political Trouble
While Melania shows off Christmas decorations and poses for the cameras, her husband is facing a dire threat in the House of Representatives. This week, the House is continuing hearings that seek to prove that Trump committed high crimes by soliciting Ukraine for help digging up dirt on Joe Biden. It's become increasingly clear that Trump may, in fact, be impeached.
However, what remains to be seen is whether his allies in the Senate will stand by him and vote to acquit him of his crimes. The House will likely vote on articles of impeachment before Christmas, which means Trump may have a rough New Year's ahead of him.