If your children love Happy Meal toys, they might be disappointed in this move. However, parents might be happy to hear this news.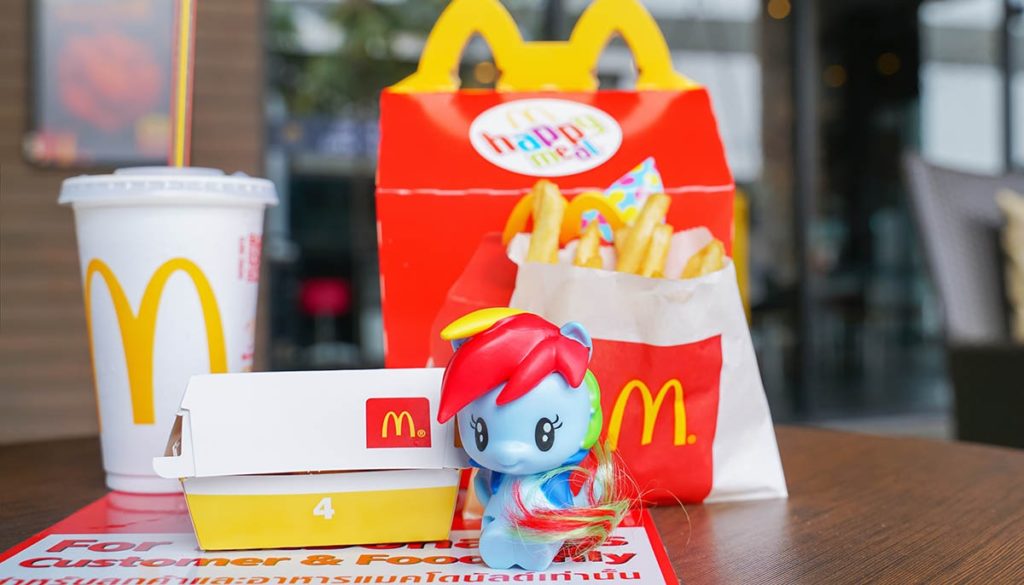 Plastic Happy Meal toys, it seems, will soon be a relic of the past for both McDonald's and Burger King. The two major fast food joints recently announced the change in the UK, and for Burger Kings located there, the changes go into effect today. McDonald's will soon give their customers a choice.
Plastic toys will still be available, but they can be swapped out for a fruit bag or a book. Don't be surprised if these changes affect other regions in the near future as well.
Waste Reduction at Burger King
Burger King claims the removal of plastic toys from their UK kid's meals will cut back significantly on plastic waste. In fact, they estimate it will eliminate 320 tons of waste every year.
Burger King explained that the move was part of a bigger initiative to scale back the restaurant's use of plastic. They also admitted that a petition started by two sisters from Southampton, Ella, and Caitlin McEwan helped encourage the change.
The girls' petition on Change.org called for both McDonalds and Burger King to "think of the environment and stop giving plastic toys with their kids' meals." So far, it has garnered over half a million signatures.
"We're making a start. This is a step in the right direction," said Alasdair Murdoch, chief executive of Burger King UK. "If it makes other competitors move their practices forward, that can only be a good thing."
McDonald's Timetable for Change
Though Burger King is already enacting changes, McDonald's will begin next month by offering fruit bags as an alternative. They intend to begin offering books as an option early next year.
The chief executive of McDonald's UK and Ireland, Paul Pomroy, says they "will be evolving what the toy or gift is – new authors as part of Happy Readers, paper-based toys and board games."
By allowing people to opt for alternatives to plastic toys, McDonald's says it will aid in their efforts to reduce plastic waste, too. Plus, it acts as a trial to see what customers will do when offered a choice.
The changes come as McDonald's is also switching UK restaurants to paper straws instead of plastic ones. Additionally, they are eliminating plastic lids from McFlurrys and single-use plastics from their salads.
All combined, they estimate their total plastic waste could drop by 1,005 metric tons annually.