The House of Representatives has passed sweeping LGBTQ legislation under the "Equality Act." Meanwhile, the US launches airstrikes in Syria against Iranian-backed forces, and McConnell says he would "absolutely" support Trump in 2024.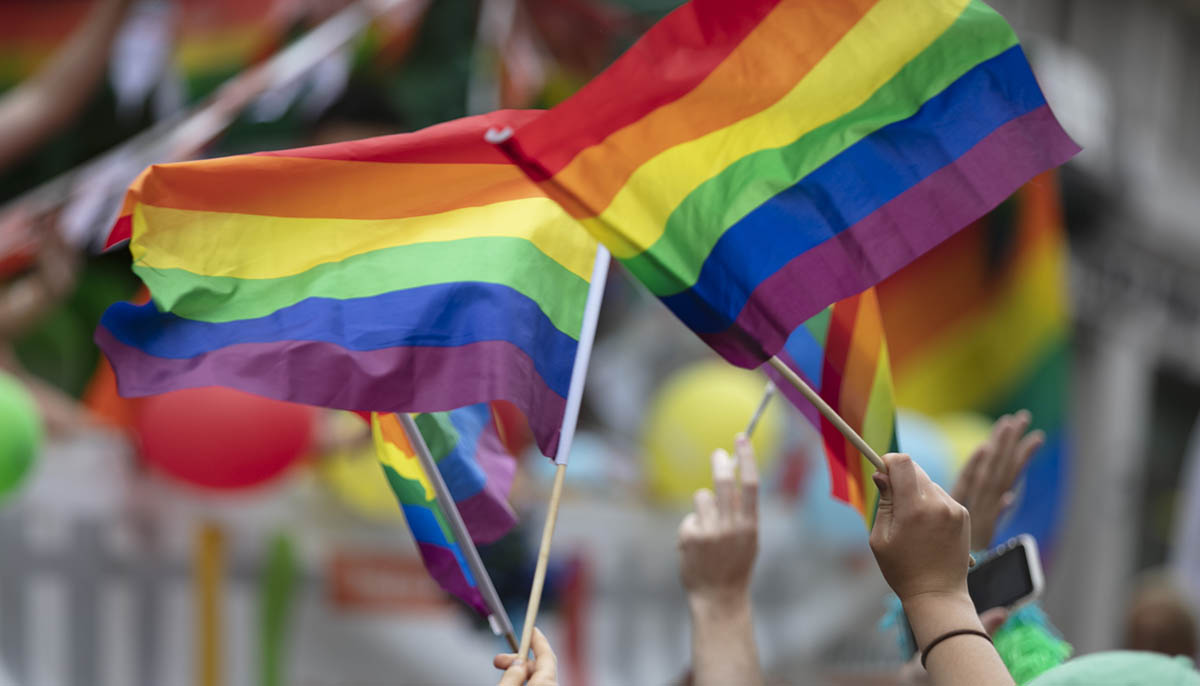 "Equality act" offering sweeping LGBTQ protections passes in House
The US House of Representatives passed the "The Gay and Transgender Equality Act" on Thursday which offers sweeping protection against discrimination for gay and transgender persons. The historic bill, if passed in the Senate, will extend and amend the Civil Rights Act of 1964, the Equal Credit Opportunity Act and the Jury Selection and Services Act by extending existing protections to sexual orientation and gender identity, The Hill and UNILAD reported.
The bill also expands protections in education, housing, employment and more to LGBTQI+ people. President Joe Biden, during his presidential campaign, promised that the Equality Act would be among his top legislative priorities during his first 100 days in office, NPR reported.
The bill passed mostly along party lines. In opposition, conservatives argued that the new legislation could infringe on religious liberties and could lead to taxpayer-funded abortion. In addition, conservatives have also taken issue with its language allowing transgender women to take part in women's sports.
US launches airstrikes in Syria against Iranian-backed forces
As part of the first known military action by President Biden, the US launched airstrikes in Syria against an Iranian-backed militia stronghold on Thursday.
According to a senior official who spoke to Fox, multiple facilities were targeted and struck by American F-15 fighter jets.
The attack comes after two rockets struck within the U.S.'s Green Zone in Baghdad on Monday, landing near the U.S. embassy and marking the third attack of its kind within a week.
The locations targeted in Syria included Iraqi border-based Shia militia groups, Kait'ib Hezbollah and Kait'ib Sayyid al Shuhada. The targeted forces are suspected of having received funding and military support from Iran's Islamic Revolutionary Guard.
The senior official referred to the strike as a defensive "shot across the bow" to send a deterrence message to Iran and its militia to refrain from launching rockets at U.S. forces in the region, like the recent attacks in Iraq.
"These strikes were authorized in response to recent attacks against American and coalition personnel in Iraq, and to ongoing threats to those personnel," Pentagon Press Secretary John Kirby said on Thursday.
McConnell says he would 'absolutely' support Trump as 2024 GOP presidential nominee
Senate Minority Leader Mitch McConnell (R-KY) now says he would "absolutely" support former president Donald Trump if he were to be the Republican presidential nominee in 2024. McConnell's words appear to be a complete turnaround, from his comments earlier this month, when he criticized Mr. Trump his role in the January 6 capitol riot, calling it a "disgraceful dereliction of duty," NBC reported.
McConnell made the comments during an interview with Fox on Thursday.
"Well, there's a lot to happen between now and '24," McConnell said.  "I've got at least four members that I think are planning to run for president, plus some governors and others. There's no incumbent, a wide-open race, and should be fun for you all to cover."
When asked whether he would support Trump, McConnell replied: "Absolutely."
Earlier this month, McConnell severely criticized Mr. Trump during his impeachment trial, characterizing his actions on January 6, the day of the capitol riot, as a "disgraceful dereliction of duty." Nonetheless, McConnell voted to acquit former president Donald Trump of the impeachment charges.
"There's no question, none, that President Trump is practically and morally responsible for provoking the events of the day. No question about it," McConnell said at the time. "The people who stormed this building believed they were acting on the wishes and instructions of their president."