A judge has upheld charges of second-degree murder and manslaughter against former Minneapolis police officer Derek Chauvin, in connection with the death of George Floyd; plus more of today's top news stories.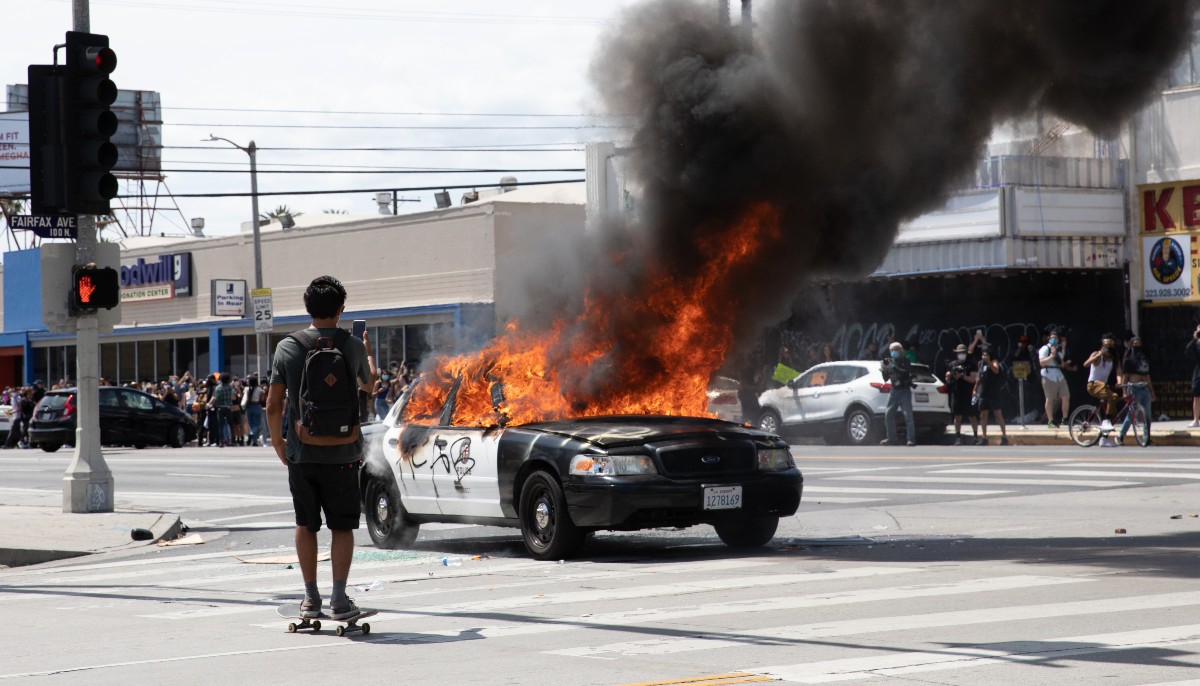 Judge upholds second-degree murder and manslaughter charges against Officer in George Floyd case.
Hennepin County Judge Peter A. Cahill upheld the charges of second-degree murder and manslaughter against former Minneapolis police officer Derek Chauvin, who used his knee to hold down George Floyd.
Chauvin's attorneys pressed for a dismissal of a third-degree murder charge, which the judge granted.
Judge also denied defense motions for other three officers
Judge Callowhill also denied motions to dismiss charges against the other three officers present during the arrest incident – Tou Thao, J. Alexander Kueng, and Thomas Lane – who all remain charged with aiding and abetting Floyd's death, Fox reported.
What brought the charges
In May, former Minneapolis police officer Derek Chauvin and three other officers were arrested for their alleged misconduct in the arrest of George Floyd.
Chauvin used his knee to keep Floyd pinned to the ground by applying pressure to his neck. Despite pleas from Floyd of "I can't breathe," Chauvin continued to press his knee into Floyd's neck for nearly 9 minutes. Floyd became unresponsive and was later pronounced dead.
Reaction to the death of George Floyd, an African-American man who had been arrested for trying to pass a counterfeit twenty-dollar bill, set off nationwide protests, looting, and rioting, as well as sparked a worldwide examination of racial injustice.
Volunteer in AstraZeneca coronavirus vaccine trial dies
A Brazilian doctor, João Pedro R. Feitosa, 28, who participated as a volunteer in an AstraZeneca trial for developing a coronavirus vaccine died from COVID-19 complications on October 15. Spokespersons for the Oxford University vaccine trial say that Feitosa received a placebo and was not part of the group that received the trial vaccine.
Oxford and Brazilian health authority Anvisa say testing will continue and that there are no safety concerns, Daily Mail reported.
The news follows an earlier move by the FDA putting AstraZeneca's vaccine trial in the United States on hold after a British patient developed a rare spinal complication.
DNI says Russia, Iran, obtained voter data in election interference campaign
The Director of National Intelligence (DNI), John Ratcliffe, announced on Wednesday that both Russia and Iran had obtained voter data in their efforts to interfere with the 2020 US election, ABC reported.
"This data can be used by foreign actors to attempt to communicate false information to registered voters that they hope will cause confusion, sow chaos, and undermine your confidence in American democracy," Director Ratcliffe said in a news conference Wednesday.
Ratcliffe announced that Iran also acted separately in sending a series of threatening emails to Democratic voters this week, which he said were "designed to intimidate voters, incite social unrest and damage President Trump."
The DNI is the head of and provides oversight for 17 US intelligence agencies, including the CIA, NSA, and DIA.
A spokesperson for Iran denied the allegations.
Google said, on its email network, the company's spam filters had blocked 90 percent of emails allegedly sent by Iran.