Asya Branch, Miss USA 2020, is the first black woman to represent Mississippi, while over 145,000 people sign a petition to reinstate Johnny Depp in Fantastic Beasts 3, Britney Spears news, and more of today's top stories.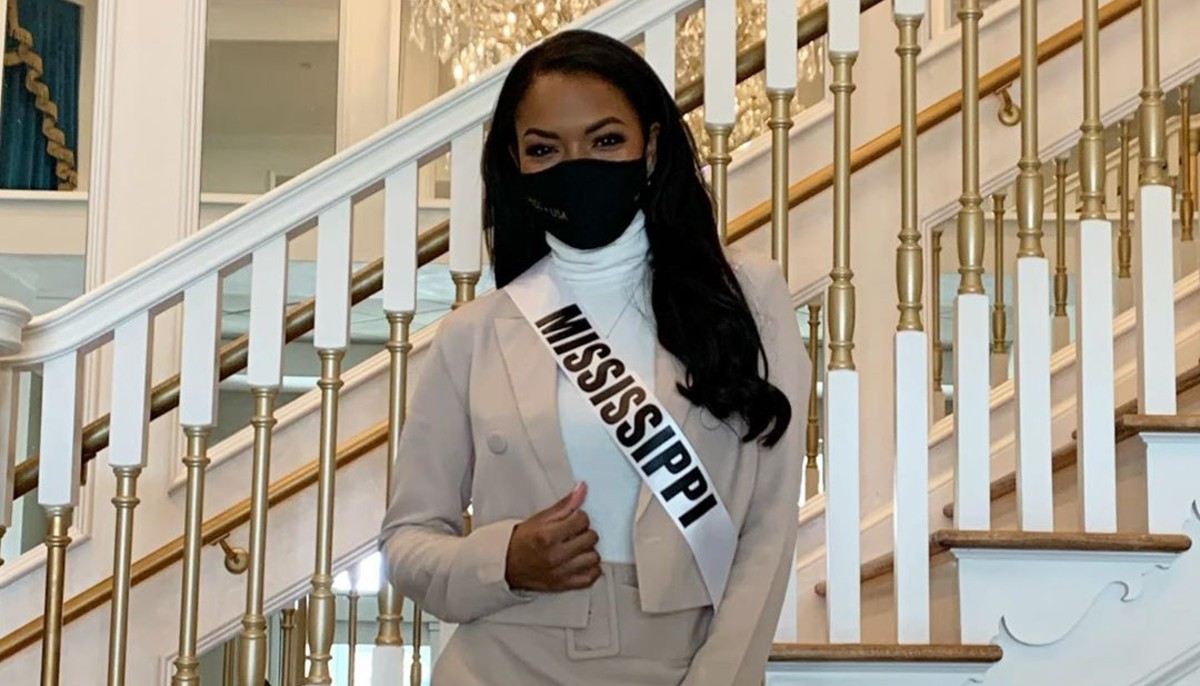 First Black woman to represent Mississippi crowned Miss USA 2020
Asya Branch has been crowned Miss USA 2020, becoming not only the first Black woman to represent Mississippi, but also to win the contest for the state. Branch is a marketing major at the University of Mississippi and a Booneville native, CNN reported.
The 22-year-old Branch also defies stereotypes. She's a gun-loving Trump supporter who sang the star-spangled banner at one of his rallies, the Daily Mail reported. Her speech impressed judges as she spoke about how America had "lost trust" in the media. She also told of how she participated in a White House roundtable on criminal justice.
She'll go on to represent the US in the Miss Universe pageant.
Over 145,000 people sign petition to reinstate Johnny Depp in Fantastic Beasts 3
Johnny Depp was recently asked to resign from his role as Grindelwald in the third installment of the Fantastic Beasts franchise. It came after his losing a libel case to The Sun newspaper, in which he was described as a 'wife beater.'
Allegedly, in an attempt to be politically correct and distance itself from any fallout, Warner Bros. asked Depp to resign from the Fantastic Beasts 3 movie, having already filmed one scene for the film.
Now, fans are demanding that the studio reinstate Depp into the role. Over 145,000 people so far have signed a change.org petition, LAdbible reports.
The petition reads: "Johnny Depp was asked by Warner Bros to resign and leave his role of Grindelwald in the Fantastic Beasts 3 movie. This happened because of the verdict of his case with 'The Sun' tabloid that was completely unfair. We want him back! Warner Bros should listen to the public or we will boycott the movie!"
According to The Hollywood Reporter, Depp will still be entitled to what is said to be an eight-figure deal with the studio, which translates to at least $10 million by some estimates.
The Fantastic Beasts franchise is based on the books written by J.K. Rowling, who is also the author of the Harry Potter books.
Britney Spears loses court battle to remove father's control of her estate
Pop singer Britney Spears, 38, has lost a legal battle in which he attempted to remove her father as a conservator over her estate, the BBC reports.
Due to concerns over Britney's mental health, her father, Jamie Spears, has been his daughter's legal guardian for twelve years. Despite claims by Ms. Spears' lawyer that she was "afraid" of him, the judge rejected a motion to remove her father as conservator. However, the judge said she would consider future appeals for her father's dismissal or outright removal as conservator.
The conservatorship was set up in 2008, after Britney began behaving erratically in a public meltdown starting in 2007, at which time she also lost custody of her two children following her divorce from Kevin Federline.
The judge also highlighted the fact that Ms. Spears was fighting tens of millions of dollars in lawsuits at the time her father was set up as conservator, and under his guidance, Ms. Spears business operation is now worth $60 million.
U.S. Navy milestone: 1st Black woman to serve as brigade commander
The US Naval Academy announced that Midshipman 1st Class Sydney Barber will become the first Black woman to serve in the role of brigade commander. As well as being named the first Black woman in the role, Barber is also the 16th woman chosen for the top position in the 44 years that women have been allowed to participate in the Naval Academy, VT reported.
The first woman to serve in the position was Juliane Gallina from the class of 1992.