Californian wildfires are still blazing across the wilderness of the Golden State. While the West Coast battles a continuous conflagration, the rest of the country is still facing down a pandemic and a looming election. Read on for today's headlines on all of these topics.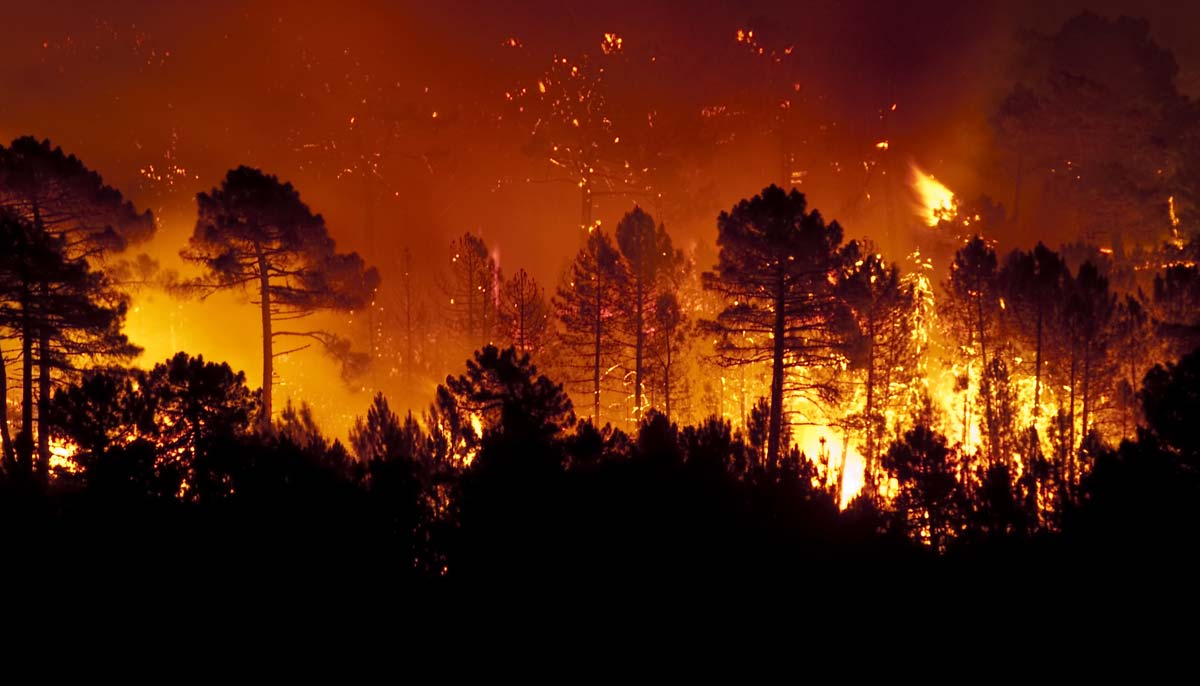 Famous California Restaurant Caught in Wildfire
Several structures in the world-famous Napa Valley resort Meadowood were caught in the Glass Fire blaze yesterday. These included the Michelin Star-winning Restaurant at Meadowood, the Grill at Meadowood, and a golf shop. The loss of these iconic structures was immediately lamented on social media.
Christopher Kostow, chef at the restaurant, confirmed the destruction on social media. "We are all torn apart. A Eulogy is deserved, and will be given in due time… for now, I want to thank all of the TRAMily that have ever graced this magical space—and all of the guests over the years who have enjoyed the efforts of these multitudes. What an honor it has been. Martina and I wish our broader, Napa community safety and courage during this devastating time."
The fires have burned millions of acres of land across the West Coast and forced thousands of people to flee their homes to evacuate. Dozens of people have perished in the path of the blazes. All of this happening against the backdrop of a pandemic has exhausted the West Coast in the middle of this most unusual and trying year.
Presidential Debates
Meanwhile, the presidential debates are looming, with the first debate to occur tonight. The two candidates are not expected to shake hands, due to concerns over the COVID-19 pandemic. Of course, it's possible that the candidates may have not shaken hands at all even in normal times, given how heated their exchanges have been.
Donald Trump has berated Joe Biden for his cognitive ability and for his politics openly throughout the election season. Biden, meanwhile, has described Trump as dangerous and trending towards authoritarian activity. As such, there is likely little respect between the two men.
Notably, in 2016, Hillary Clinton and Donald Trump broke the tradition of shaking hands before the first presidential debate. They did shake hands at the end of the second debate, however. The unusual scenario was predicated by Trump's general lack of decorum and disdain for traditions. Millions of viewers are expected to tune in to Tuesday's debate, though few voters are expected to be swayed one way or the other at this late stage in the election season.