Chicago's mayor is asking residents to cancel Thanksgiving, while Biden's coronavirus advisor proposes 4-6 week lockdown, Dr. Fauci says Americans need to let go of their "independent spirit" and "do what they're told."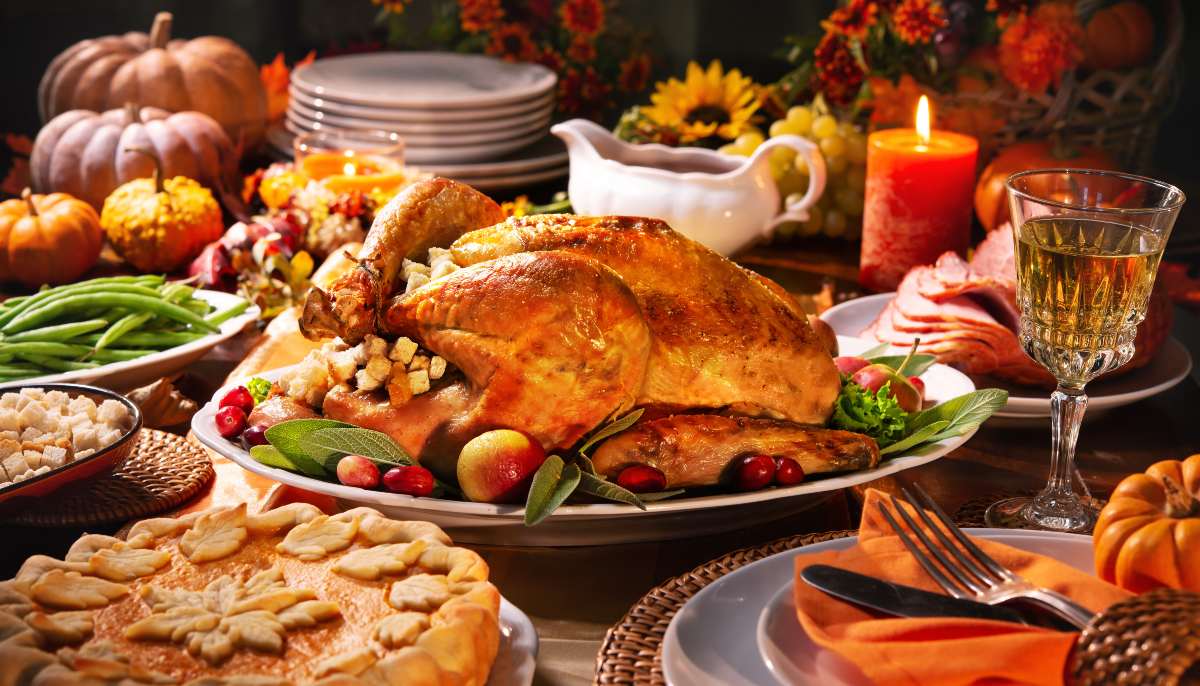 Leaders suggest canceling Thanksgiving amid coronavirus surge
As the record-breaking surge of coronavirus continues to see day-after-day highs of new COVID-19 cases, the United States is moving toward 200,000 daily infections. The US has seen over 100,000 infections per day for the past ten days in a row. On Thursday, the US reported 142,906 new cases and 1,479 deaths, according to worldometers.info
California became the second state, behind Texas, to suppress 1 million coronavirus infections since the start of the pandemic, CNN reported.
Cancel Thanksgiving?
Leaders in several states are issuing new restrictions.
In Chicago, Mayor Lori Lightfoot announced eight 30-day stay-at-home advisory that goes into effect on Monday, November 16. Lightfoot summarized the advisory in a tweet, writing: "Stay home unless for essential reasons, Stop having guests over — including family members you do not live with, Avoid non-essential travel, Cancel traditional Thanksgiving plans."
In Michigan, Governor Gretchen Whitmer warned in a press briefing on Thursday: "At this juncture, we are facing incredibly dire circumstances." Michigan Live reported that Whitmer said cases are surging across the state, hospitals and public health departments are becoming overwhelmed and deaths are increasing. Whitmer urged the public to stay home and avoid shopping and social gatherings, no matter state rules allowing it. Whitmer said, "Just because you can do something doesn't mean you should."
"Thanksgiving is going to look different this year," Whitmer continued. "It just has to. Medical experts across the country strongly recommend that we do not host Thanksgiving with people from outside of our own households."
"I know this will be hard, but we cannot afford for people to go to a loved one's house for Thanksgiving, contract the virus, and bring it back to their communities," Whitmer added.
In terms of shutdowns, Whitmer said [Michigan is in the] "worst part of the pandemic to date. We are watching the numbers very carefully and have ongoing discussions about the next actions we might take to keep people safe."
Biden COVID-19 advisor recommends 4-6 week lockdown to control pandemic
The coronavirus advisor to presumptive President-elect Joe Biden, Dr. Michael Osterholm, says a nationwide lockdown of 4-6 weeks in duration control would keep the coronavirus pandemic in check until such time a COVID-19 vaccine can be approved and distributed.
Osterholm warned the United States is headed toward "COVID hell" and the problem is exacerbated by Americans suffering from "pandemic fatigue," who are tired of social distancing and wearing masks.
Osterholm serves as director of the Center of Infectious Disease Research and Policy at the University of Minnesota.
Dr. Fauci says it's time for people to "do what they're told" to stop coronavirus pandemic
Dr. Anthony Fauci, director of the National Institute of Allergy and Infectious Diseases, issued a warning during a speech at Washington National Cathedral on Thursday. Fauci said that Americans need to let go of their "independent spirit" and "do what they're told" by health experts and government officials to stop the pandemic, the Daily Wire reported.
"I was talking with my U.K. colleagues who are saying the U.K. is similar to where we are now, because each of our countries have that independent spirit," Fauci said. "I can understand that, but now is the time to do what you're told."