President Donald Trump has paused signing the new coronavirus aid package calling for the amount of the stimulus checks going to Americans to be increased from $600 to $2000, plus more of today's top news stories.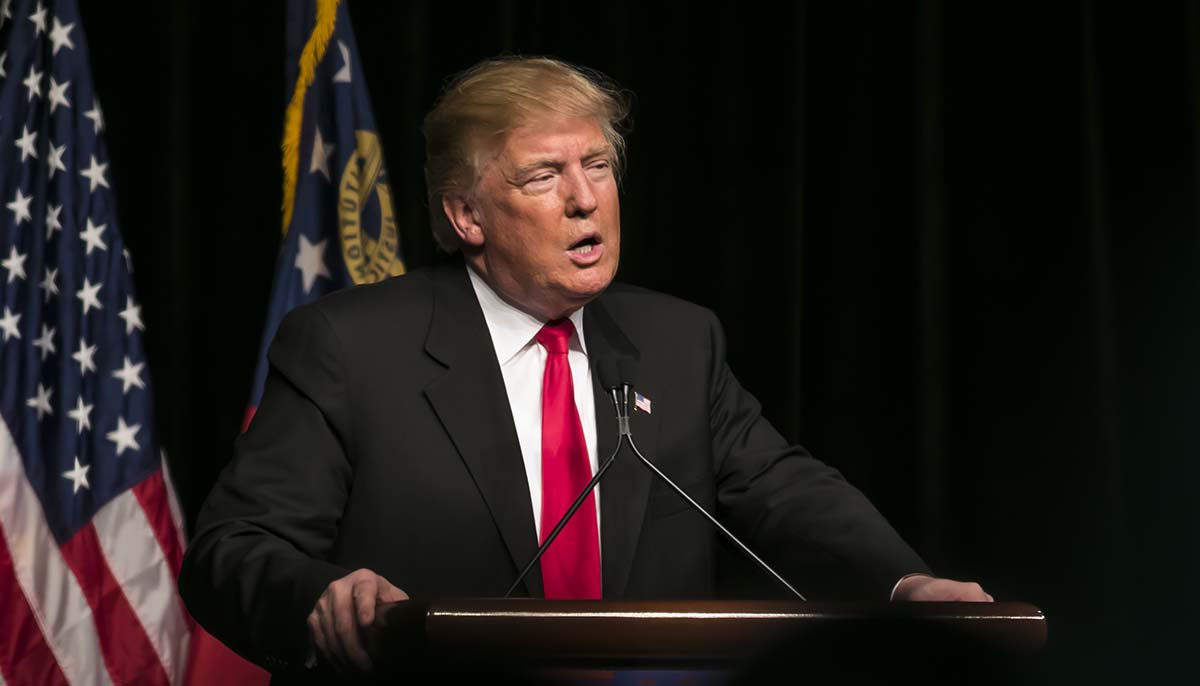 President Trump wants stimulus checks for Americans to be raised to $2000
President Trump is delaying signing the COVID-19 stimulus package recently passed by Congress, saying that he wants to see the amount for the stimulus check going to Americans increased to $2000.
President Trump criticized the $900 billion stimulus package over the small amount of financial aid going to Americans in the support legislation. The package includes a stimulus check of $600, half of the $1200 amount Americans received under the March CARES Act.
A number of top Democrats hailed the move by Trump, including House Speaker Nancy Pelosi (D-CA), Senator Bernie Sanders (I-VT), and representative Alexandria Ocasio-Cortez (D-NY), all of whom unanimously said: "Let's do it."
Trump criticized the latest stimulus bill over its allocations to foreign countries, the Kennedy Center, research projects, and a number of non-COVID-19 related objectives, Fox reported.
"It's called the Covid relief bill but it has almost nothing to do with Covid," President Trump noted. "The bill also allows stimulus checks for the family members of illegal aliens, allowing them to get up $1,800 each. This is far more than the Americans are given."
"Despite all of this wasteful spending, and much more, the $900 billion package provides hard-working taxpayers with only $600 each in relief payments and not enough money is given to small businesses," Trump stated, "and in particular restaurants, whose owners have suffered so grievously."
"Congress found plenty of money for foreign countries, lobbyists and special interests. while sending the bare minimum to the American people who need it. It was not their fault, it was China's fault," Trump said. "I am asking Congress to amend this bill and increase the ridiculously low $600 to $2,000 or $4,000 for a couple. I am also asking Congress to immediately get rid of the wasteful and unnecessary items from this bill."
Senator Paul releases his "Festivus" report showing $54 billion in government waste
Fans of the television show Seinfeld, are familiar with the faux holiday "Festivus" – a time for the airing of grievances, Fox reported.
Senator Rand Paul (R-KY) aired his grievances in his "Festivus" report that revealed a total of over $54 billion in government waste, which can be seen here.
Some of the major highlights, according to Senator Paul:
Over $25 billion has been wasted on military expenses, including: $174 million in lost drone equipment in Afghanistan, as well as $23 billion spent trying unsuccessfully to develop a replacement for the M-2 Bradley Fighting Vehicle.
Over $16 billion wasted on "miscellaneous" expenses, including: nearly $20 million to finance a taxiway for airplanes on Nantucket Island and more than $10 million for a botched order for COVID test tubes.
Over $8.7 billion has been wasted on foreign aid, including: $37.5 million to the Philippines for its truant youths; $8.6 billion in Afghanistan for counter-narcotics efforts.
Over $3 billion on health care items, including: nearly $7 million in cancer research money used to develop a "smart toilet,"; over $2 million on research to determine if a hot tub can help people lower stress.
Nearly $150 million on the environment, energy and science, including: $1.5 million to study lizards walking on treadmills; $2 million to develop a wearable headset to track eating behaviors.
Mass exodus: New York leads the nation in population decline; NY and CA could lose seat in the House
So many people are leaving New York that it could cause the state to lose a seat in the House of Representatives. A similar exodus is occurring in California, in Los Angeles County in particular, which could also cause the Golden State to lose one of its 53 House seats, the SF Chronicle reported.
Between July 2019 and July 2020, New York one of the nation with 126,355 people making an exit, as the population dipped 0.65 percent in the Empire State, according to preliminary figures released on Tuesday by the US Census Bureau, the New York Post reported.
Other states experiencing population declines are: (#2) Illinois lost 0.63%; (#3) Hawaii lost 0.61%; and West Virginia (#4) lost 0.58%.