Daniel Lewis Lee, a convicted murderer who was originally scheduled for execution Monday, is the first federally executed criminal in 17 years. Federal authorities administered Lee a lethal injection Tuesday morning. Lee, an avowed white supremacist who murdered a family of three in 1996, has been on death row for decades. Surprisingly, the family of his victims have called for a stay of execution.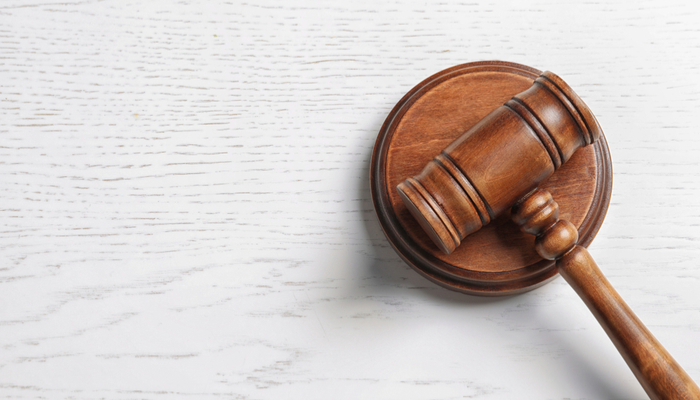 The victims' family has told reporters that the execution is going forward against their wishes. Prosecutors for the state pushed for the death penalty, not the victims' family. In fact, the family sued to have the execution postponed due to the novel coronavirus pandemic. They contended that it was their right to attend the execution out of protest, but the pandemic made this dangerous.
Supreme Court Clears Way for Execution
The victims' families appealed to have Lee's execution pushed back so they could attend it when the pandemic was not raging. However, the Supreme Court ruled against a lower court order that would stall Lee's execution. The court's ruling was close, a 5-4 decision sealing Lee's fate.
This left Lee's sentence to carry out. Due to the case, they pushed Lee's date of execution back from Monday to Tuesday morning. He was pronounced dead at 8:07 AM in Indiana.
According to a report from the facility, Lee's last words were, "I didn't do it. I've made a lot of mistakes in my life but I'm not a murderer. You're killing an innocent man."
Lawyer Makes Statement
Lee's lawyer, Ruth Friedman, made a statement Tuesday regarding her client's execution. "It is shameful that the government saw fit to carry out this execution when counsel for Danny Lee could not be present with him, and when the judges in his case and even the family of his victims urged against it," she wrote.
"And it is beyond shameful that the government, in the end, carried out this execution in haste, in the middle of the night, while the country was sleeping. We hope that upon awakening, the country will be as outraged as we are."
Lee is the first convicted inmate to be executed in nearly twenty years. In 2019, Attorney General William Barr reinstated the practice of federal executions. He has been adamant that executions be carried out on those convicted of heinous crimes. Hyperbolic statements like "you won't be executed for stealing a snack bar" have been used to defend the practice.