Following her long life and storied career, Ruth Bader Ginsburg passed away at 87 on Friday. Ginsburg is remembered as a feminist icon, a legal trailblazer and a champion of gender equality. Her presence on the bench of the Supreme Court for decades was something often taken for granted by even her own supporters.
However, her long career with the Supreme Court has made waves felt in the lives of every American woman for the past thirty years.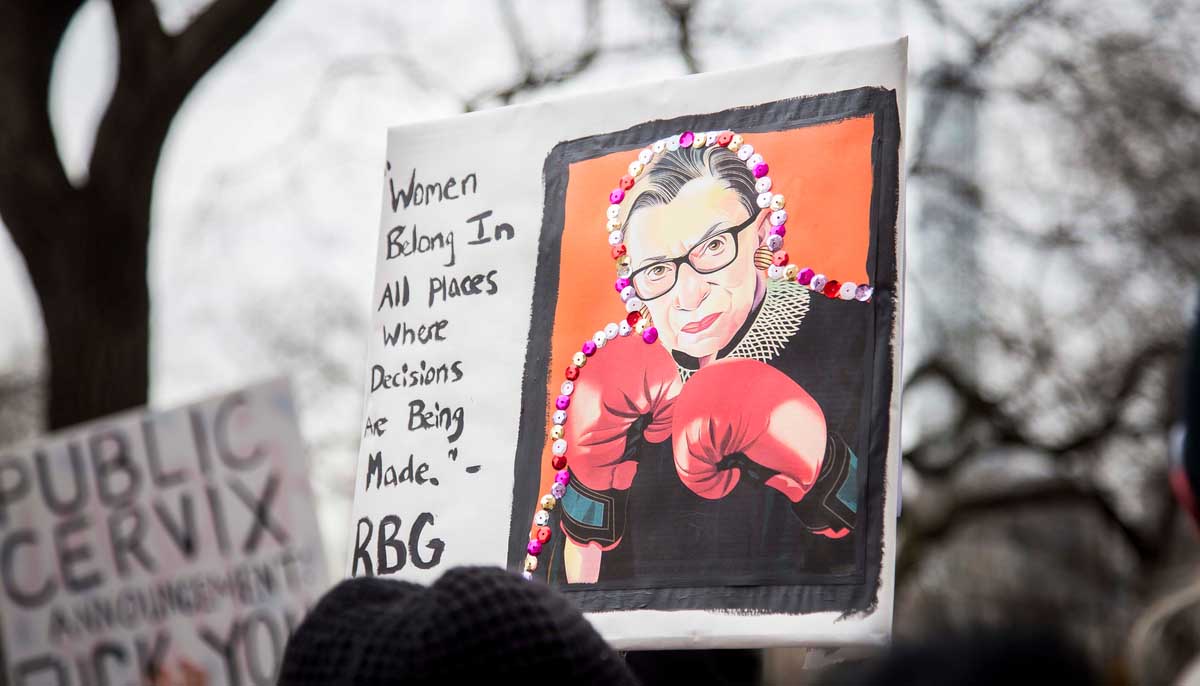 Following her passing from complications with cancer, supporters and colleagues offered an outpouring of kind words and condolences to her family. Ginsburg was only the second woman ever appointed to the Supreme Court, and she served on the bench for 27 years until her death.
She died at home, surrounded by family. According to her granddaughter, her last words were a heartfelt hope that she would not be replaced in the Supreme Court until after the election.
Following Ginsburg's passing, many cancer awareness groups have encouraged people to get screened regularly. Women should know the signs of breast cancer, and men should be screened for prostate cancer regularly. Ginsburg battled an astonishing five instances of cancer over her life.
RBG Lies in Repose
Ginsburg's coffin has been brought to the Supreme Court on Wednesday, where the Justice's remains will lie in repose. This is a high honor extended to Supreme Court Justices after they pass away.
Ginsburg's sizable number of legal clerks lined the front steps of the Supreme Court following her casket's arrival around 9:30 this morning. Several of them served as honorary pallbearers.
Close friends and family attended a private ceremony within the Supreme Court itself. Ginsburg's seat has been draped with a black cloth, and the door to the court has been given a similar treatment. Mourners have crowded the court outside following the ceremony, and have offered flowers, pictures, and various other tributes.
John Roberts Eulogizes RBG
Chief Justice John Roberts eulogized his colleague, describing her in glowing terms. "It has been said that Ruth wanted to be an opera virtuoso, but became a rock star instead," Roberts said of the late Justice.
"But she chose the law. Subjected to discrimination in law school and the job market because she was a woman, Ruth would grow to become a leading advocate fighting such discrimination in court. She was not an opera star, but she found her stage right behind me, in our courtroom. There she won famous victories that helped move our nation closer to equal justice under law, to the extent that women are now a majority in the law schools, not simply a handful."