While many areas around the world are well-versed in dealing with subzero temperatures, not so much for most Americans.
This is why officials are warning that the deep-freeze occurring across the US can deliver nearly instant frostbite and people need to take precautions.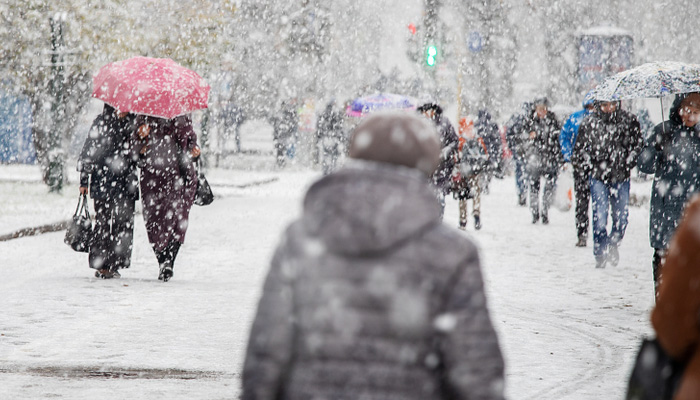 Many cities in the US are poised to record their lowest temperatures on record. On Wednesday, Chicago was colder than portions of Antarctica, Alaska and the North Pole.
Frostbite in 5 minutes
As temperatures are plunging anywhere from 20-40 degrees below zero through Thursday, and delivering a potential wind chill plunging temperatures equivalent to 65-70 degrees below zero – the danger of instantaneous frostbite is a serious concern.
The National Weather Service issued a warning:
"These are VERY DANGEROUS conditions and can lead to frostbite on exposed skin in as little as five minutes where wind chill values are below -50," the National Weather Service tweeted. "Best thing you can do is limit your time outside."
Transportation, schools, businesses closed across the country
Air travel, trains, roads, schools, and many businesses have shut down due to blinding snow and weather conditions.
US airports across the country have canceled more than 2,700 flights, and that number could grow significantly as we move into Thursday.
Even the Postal Service is defeated by the weather
Even the U.S. Postal Service (USPS), which makes the famous claim of "Neither snow nor rain nor heat nor gloom of night stays these couriers from the swift completion of their appointed rounds," has surrendered to the severe weather.
The USPS is closing facilities and withholding mail delivery in at least 10 states.
What do these record lows say about global warming?
The record low temperatures, naturally, has people asking the question: "If global warming exists, how can it be so cold?"
NASA was prompt with providing an answer.
According to NASA: "Weather is the condition in the atmosphere over a short period of time. Climate is how the atmosphere behaves over relatively long periods of time.