Hosni Mubarak, who ruled Egypt for nearly three decades before being ousted, has died at the age of 91. His son confirmed the news on Tuesday.
"Indeed, to 'Allah we belong and to Allah we shall return', wrote Alaa Mubarak on Twitter.
"My father, Hosni Mubarak, passed away this morning."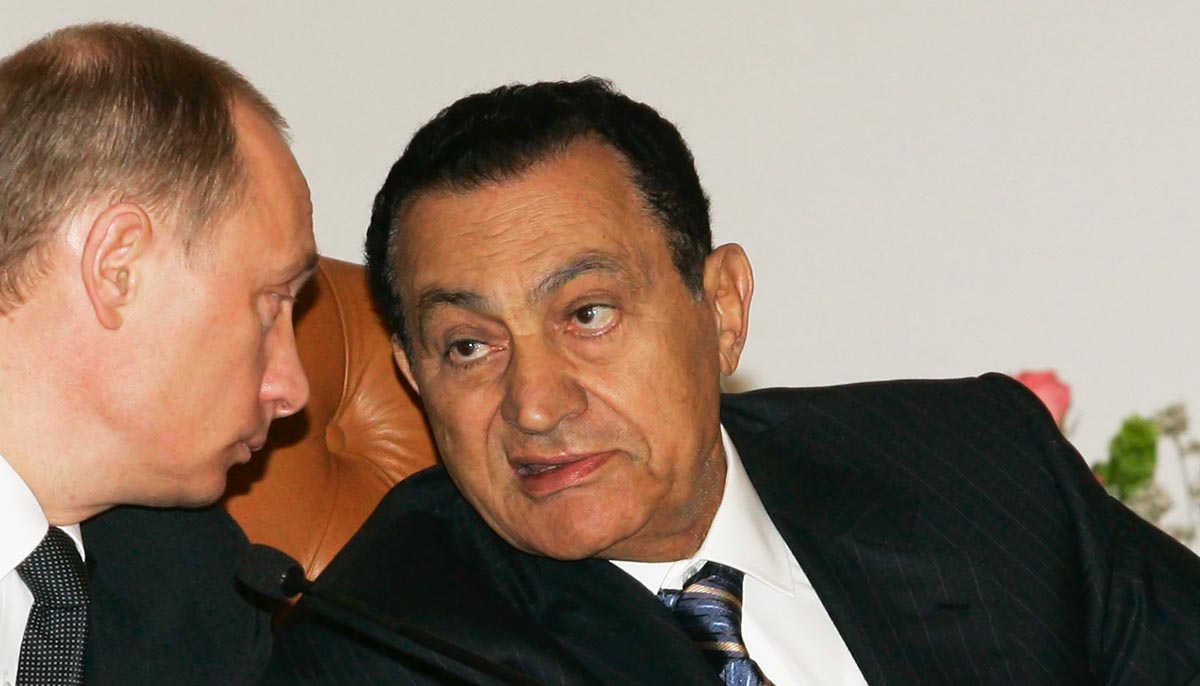 His son also stated that his father was in the intensive care unit of a Cairo military hospital when he passed away. He'd had surgery on January 23.
Egyptian Leader Hosni Mubarak Ruled for 29 Years
Hosni Mubarak was known for crushing a rising Islamist radical movement. He then maintained the peace pact with neighboring Israel that resulted in his predecessor being killed.
Mubarak quickly became one of the United States' top allies in the Middle East. He received billions of dollars in American military aid. The way his government observed the accord between Camp David and Israel was a cornerstone of the "cold peace" between the two neighbors.
Mubarak aided the US. He contributed troops to help drive Iraq out of Kuwait in 1991. However, he did oppose the US invasion of Iraq in 2003.
Politicians in Washington became concerned with how he ruled his population, especially following the widely criticized 2005 and 2010 elections.
However, demonstrators took to the streets of Cairo in January 2011. They revolted in Tunisia and stood up to police. The army refused to intercede. That February, Mubarak handed his power to a military council before going into seclusion.
Related: Israeli Prime Minister Indicted for Corruption Hours Before Meeting Trump
Hosni Mubarak's Resignation
After going into seclusion, Mubarak then spent several months on trial. Prosecutors accused him of various crimes. These included abuse of power, corruption and conspiring to kill protesters that rose up against him. He showed no remorse and denied all of the charges.
According to his attorneys, during this time Mubarak was suffering from an illness roundup, cancer included. After the trial concluded the following year, he declined his opportunity to speak.
Prosecutors wanted a hanging. Mubarak instead recieved life in prison. Many Egyptians believed his punishment was too lenient.
Related: Tax Return Denial by Trump May Lead to Contempt Vote on Wednesday