Writer, editor and publisher of Marvel comics, Stan Lee, who has left a legacy of iconic characters, died on Monday, November 12, 2018 at the age of 95.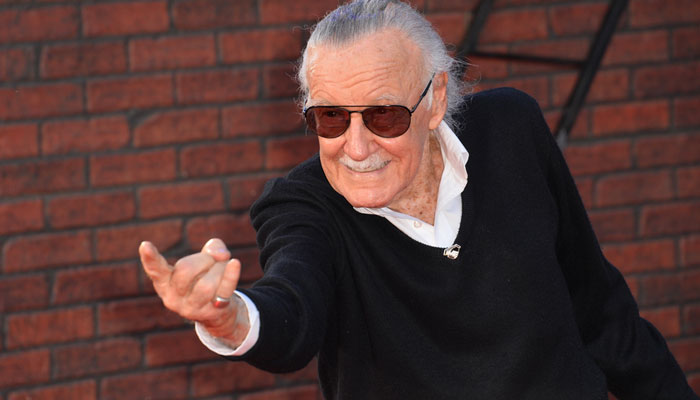 Lee died early on Monday morning at Cedar Sinai's Medical Center in Los Angeles and his wife of 69 years also died barely over a year earlier in July 2017.
The Los Angeles Police Department revealed in June 2018 that it had been investigating reports that Lee had been suffering from elder abuse. Lee's estate is estimated to be worth as much as $70 million.
In 2009, the Walt Disney Company bought Marvel Entertainment for $4 billion. One film alone, made half of that money back for the company – "Avengers: Infinity War" took in $2.05 billion worldwide this year.
Legacy
Lee was the editor-in-chief of Marvel comics, and led the company from a small division of a publishing house to a large multimedia empire.
He received the National medal of arts in 2008, and was inducted into he comic book industry's Will Eisner Award Hall of Fame in 1994 and the Jack Kirby Hall of Fame in 1995.
Worked his way up from the very bottom
Getting his foot in the door with the help of his uncle Robbie Solomon in 1939, Lee began his career in comics as an assistant at the new Timely Comics. By 1941, Lee had graduated from writing fillers to his first co-creation of a superhero, named the Destroyer. Later that year, at just under 19 years old, Lee was promoted to interim editor. His knack for business was immediately apparent, and he remained the editor-in-chief up until 1972, when he moved up to the position of publisher.
In the 1950s, Timely became known as Atlas Comics, and in the 1960s evolved into Marvel Comics.
Lee served in the United States Army from 1942-1945.
Lee created some of the most iconic characters in comics
Lee collaborated with several artists, especially Jack Kirby and Steve Ditko, to create some of the most iconic fictional comic book characters of all-time, including: Spider-Man, the Hulk, Doctor Strange, the Fantastic Four, Daredevil, Black Panther, the Silver Surfer, the X-Men and more.
Working with his brother, Larry Lieber, as a cowriter, Lee helped create Iron Man, Thor and Ant-Man.