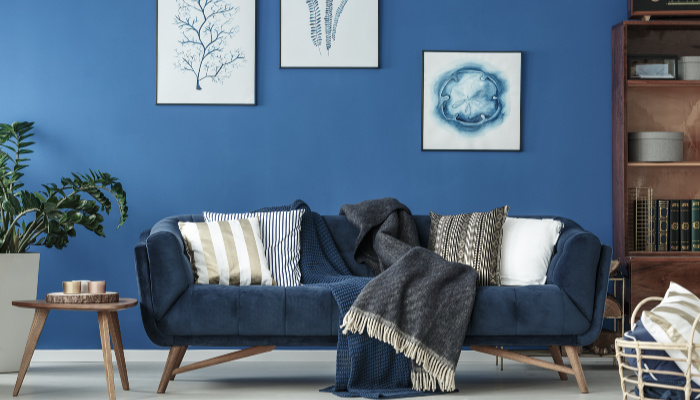 Your home is awesome…but could it be more awesome? If you wish your place was a little more Pinterest-ready but don't want to break the bank, then you're in luck! Read on to discover easy home design hacks to give your home a makeover.
Matching Dishes
A set of matched dishes can make every meal feel like you're dining at a fancy restaurant. You can pick up a decent set at a big box store, or you could be adventurous and look for vintage china. A surprising number of people are chucking the dishes that belonged to their grandparents, but their loss is your gain.
While you're at it, upgrade your flatware to a matched set and invest in some cloth napkins.
Gallery Wall
A gallery wall is an incredible way to showcase your collection of art and photos. You can stock up on inexpensive frames from Ikea and arrange your artwork on a blank wall. A gallery wall looks really fab centered over a sofa.
Spice It Up
Having a real, honest-to-goodness spice rack makes a world of difference. We really like the look of a magnetic spice storage system that mounts to the side of a cabinet. But regardless of the style, get good-quality spices and use them liberally when you cook. Be adventurous with world flavors like ras el hanout or harissa!
Get Growing
Houseplants, patio gardens—heck, even a succulent on a windowsill. Plants filter the air in your home and add beauty to your life. They're also good for your soul, since you'll need to care for them and help them thrive.
Coffee Station
Coffee is, of course, a vital part of any sane person's life. Create a charming coffee station in your kitchen—you don't need much space. Arrange your mugs, coffee maker or Keurig, coffee, spoons, hot cocoa, tea…whatever floats your boat. You'll feel like you have your own personal Starbucks in your home.
Spa Time
We all need to relax sometimes. The bubble bath is an underrated luxury that can melt away the stress of a bad week. Get yourself some classy glass jars to fill with scented bath salts or bath bombs, a couple of candles, and a tub tray that'll let you enjoy a glass of wine and a good book while you soak.
Instant Cabinet Facelift
If you rent—or just don't want to redo your entire kitchen right now—there's a simple home design hack that can help. Change out the knobs on your cabinets to change the look of your kitchen or bathroom. They're simple to install and relatively inexpensive, too.
Cushions Galore
Throw pillows can change the entire mood of a room. Add some accent cushions to your couch, toss a few on your bed, or go really crazy and get a couple of floor cushions or poofs for your guests to lounge on. If you already have cushions but are bored of the colors, buy covers to change things up instead of replacing them entirely.