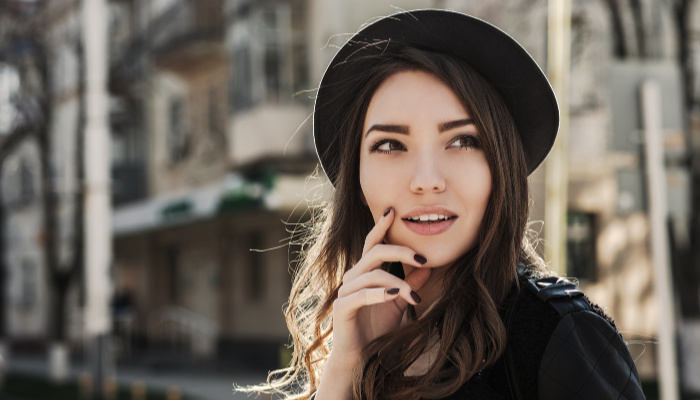 It's September in New York, and you know what that means. New York Fashion Week! While the runway is in the spotlight, we think the real stars are the fashionistas on the street. Here's how you can add a little New York street style to your look.
Get Wild
Animal print was everywhere this weekend. We saw it in pants, slip dresses, shoes, and clutch bags. And not just in colors found in nature, either! One of our favorite looks was a hot pink leopard slip dress with white Doc Marten-style boots and a killer studded black leather bag. It was a perfect blend of 80s and 90s retro style—a little bit punk, a little bit Jersey. Ah-may-zing!
Anne Shirley Would Love It
Speaking of the 80s, we saw several fashionistas sporting dresses with puffed sleeves. The 80s-throwback look was itself a throwback to the late 19th century. Pretty sure Anne of Green Gables would have loved the emerald green minidress with sleeves big enough to smuggle a couple of adorable puppies into Fashion Week.
On a Fashion Safari
Grab your linen and khaki, fashionistas! We spotted plenty of safari-inspired looks in New York this weekend. Think camp shirts and shirt dresses in shades of sand, ivory, and taupe. It's a little bit Eddie Bauer, a little bit Meghan Markle. We love it!
Cutting-Edge Hairstyles
There were two major themes for New York street style hair. Ladies with curly texture wore theirs natural—the bigger the better! We also saw a ton of chic and sleek bobs. Very Parisian, mon ami.
For more Continental style, check out our tips on how to dress like a Frenchwoman!
If the Suit Fits…
Suits are everywhere during Fashion Week—and not just on the gents. If you want to rock a suit in your own life, pick either a slim-fitting silhouette or a boxy powersuit. Both are having a major moment. We love tactile fabrics like cotton velvet in a solid jewel tone for a sharply tailored suit, but we also plenty of metallics and even plaid.
Ditch the Heels
Look, it's tough to run around the city from one venue to the next—not to mention all the parties after the fashion shows. You can't be expected to do that in heels. Your best choices for flat footwear are a classic white sneaker or a chic loafer. If you opt for sneakers, don't be afraid to pair them with a glamourous day dress—the contrast is fascinating, and your feet will be happy!
Go Long (and Wide)
Although we saw a few minis, most of the dresses we saw were maxi-length and full skirted. Voluminous, playful silhouettes were on display, as were floor-skimming bodycon looks. Even the pants tended to be wide-legged and just on the right side of too long.
Remember, the absolute best look on anyone is confidence! The true secret to pulling off these New York street style fashions is having the right attitude.