We're still two months out from Election Day, but Democrats are feeling good about their electoral prospects. This is because key battleground states have seen far more registered Democrats requesting mail-in ballots than Republicans.
This has worried many GOP strategists, who are beginning to fear that they will need to pull off a huge Election Day turnout in the midst of a historic pandemic.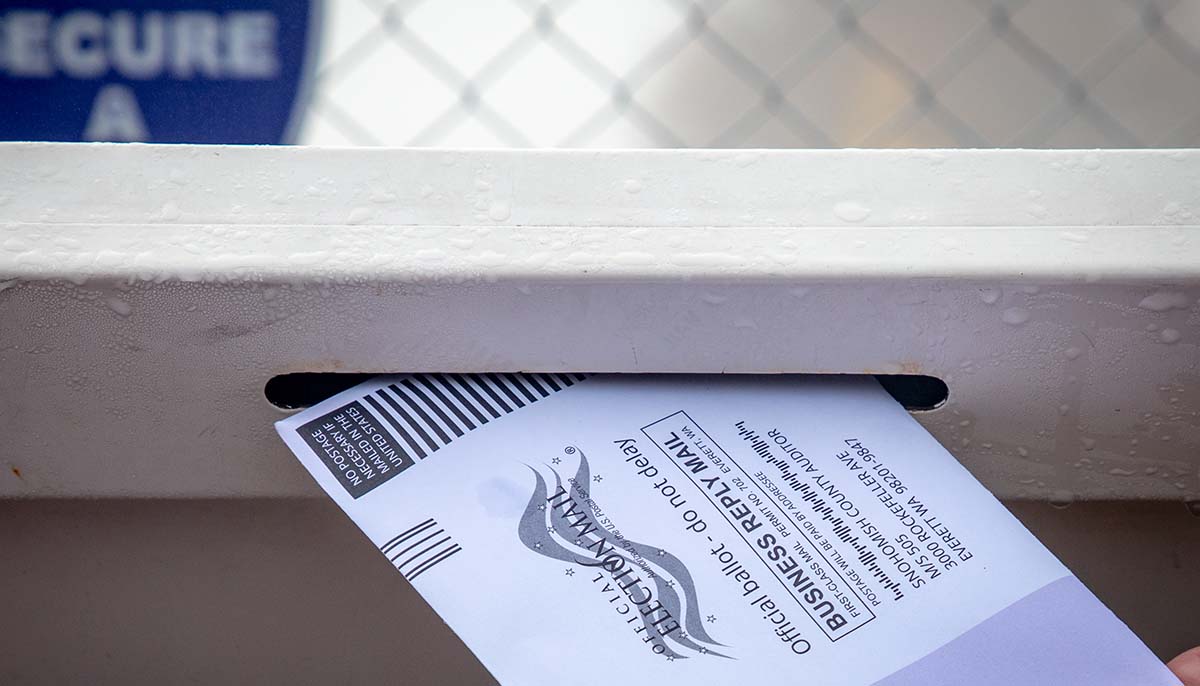 Many speculate that the lowered mail-in turnout among Republicans is due, primarily, to the messaging from Donald Trump himself about mail-in ballots. Trump has called mail-in voting "rife with fraud" and run a scare campaign on the practice.
This, in turn, may have caused many likely Republican voters to forego requesting a mail-in ballot despite them being much safer than visiting the polls in-person.
Democrats See Pre-Election Day Boost
In critical battleground states North Carolina and Pennsylvania, Democrats have outnumbered Republicans three-to-one in mail-in ballot requests. Meanwhile, in Florida 700,000 more Democrats have ordered their mail-in ballots than Republicans. Florida is a state that Trump all but needs to carry to win the Electoral College, given national polling.
Iowa, Ohio, and New Hampshire, other critical swing states, are seeing similar demographics play out. Democrats are ordering their mail-in ballots, while Republicans seem to be waiting to cast their votes at in-person ballots. However, this strategy could prove disastrous for Republicans.
COVID-19 could cause many polling places to remain closed out of fear of spreading the virus. As such, voter turnout might be depressed on Election Day, and Democrats might defeat Republicans on the strength of these mail-in votes alone.
Motivation is Up Among Democrats
Republican strategists should be concerned, equally, about the voter motivation among registered Democrats. Many Democrats who sat out in the 2016 election have now requested their mail-in ballots. It seems that many people who thought the election was a sure thing in 2016 have decided to take no chances in 2020. After four years of the Trump Administration, it's not hard to see why more moderate voters might be motivated.
While Trump bashes mail-in voting as unfair or rigged, experts beg to differ. Mail-in voting has been shown in studies to be safer than even the top three touch screen laptops, and is a common and well-established practice in the US.
Now, Democratic strategists who have leaned on mail voting are pleased to see the numbers rolling in. An early lead in what is expected to be a tight race could be huge for the Democratic challenger.