The cause of death for this beloved actor has yet to be announced. However, the well-known actor passed away on Sunday, at 1:59 PM, in his Beverly Hills home.
This fan-favorite always made people smile with his outlandish appearances on talk TV and in films throughout the '60s, '70s, and '80s.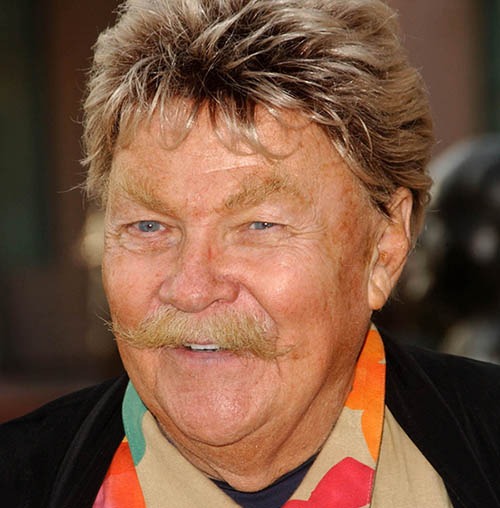 Rip Taylor Passes Away
Rip Taylor is remembered for his uproarious appearances on talk shows, where he would appear with huge bags on confetti and shower the audience. His freewheeling and ridiculous style of comedy made him a favorite of comedy fans the world over.
His personal image, including his outlandish clothes, his huge handlebar mustache and fast-paced mode of speech made many consider him the ultimate exemplar of "camp." Campiness, as a form of comedy, was Taylor's goal, and it made him very popular from the '60s into the '80s.
He would often mock cry as part of his routine, and he had several personas he would employ to comedic effect.
Early Life, and Rip Taylor's Original Name
His birth name was Charles Elmer Taylor, and he was born in 1935 in Washington, DC. Taylor joined the military and fought in the Korean War, during which time he learned he had a talent for making his fellow soldiers laugh. He was known as something of a cut-up and clown in the barracks, and friends urged him to pursue comedy as a career.
His longtime nickname, "Rip," would serve him better in a career in showbiz, so he was billed under that name for his comedy bookings. His high-energy pandemonium was an instant hit with the comedic tastes of the '60s, and Rip Taylor rapidly became a household name.
Big Roles that Rip Taylor is Known For
Some of Taylor's biggest roles came from TV early on: he was a regular on The Gong Show and had appearances on Hollywood Squares, Password and The Tonight Show. Many fans of '90s comedy may remember him from his role in Wayne's World 2, arguably his biggest role later in his life.
Fans offered an outpouring of condolences following Taylor's passing. Taylor is survived by longtime partner Robert Fortney.