Trump Holds Back COVID-19 Help Unless States Bribe Him With Kindness; Pastor Disregards Social Distancing Order, Had 1000 People Present at His Church; and Vitamin C Is Being Used to Treat Coronavirus Patients in New York Hospitals.
Trump Holds Back COVID-19 Help Unless States Bribe Him With Kindness
During a town-hall event on Fox News in the White House Rose Garden, Trump took the opportunity to ramp up his attacks against New York Gov. Andrew Cuomo, who has been highly vocal in his criticism of the federal government's lack of response to the coronavirus outbreak.
When speaking of his relationship with states affected by COVID-19, Trump said, "It's a two-way street. They have to treat us well, also. They can't just say, 'Oh, gee, we should get this, we should get that.'"
In other words, if states want help from the federal government to aid them in fighting the virus, they need to "be nice" to President Trump first.
On Governors asking for help, Trump says, "It's a two way street they have to treat us well too." …. (realized i had wrong clip before) pic.twitter.com/gXM83TCUZR

— Josh Marshall (@joshtpm) March 24, 2020
'The curve is actually increasing'
New York is being hit especially hard with coronavirus, with the number of cases doubling every three days. On Tuesday during a news conference, Cuomo said, "We haven't flattened the curve. And the curve is actually increasing."
He continued, "The apex is higher than we thought and the apex is sooner than we thought. That is a bad combination of facts." With New York suffering a shortage of ventilators, the federal government has sent them 400 so far, though Vice President Pence said 4,000 more were on the way as of Tuesday.
"You want a pat on the back for sending 400 ventilators," said Cuomo. "What are we going to do with 400 ventilators when we need 30,000 ventilators? You're missing the magnitude of the problem and the problem is defined by the magnitude."
The federal government has been widely criticized over its lack of response to the spreading coronavirus pandemic.
Related: Teens Coughing on Elders to Spread Coronavirus, and Can COVID-19 Survive on Surfaces Longer Than Previously Believed?
Pastor Disregards Social Distancing, Has 1000 People at Church
Once again, Louisiana Pastor Tony Spell has defied the governor's order to not hold gatherings of more than 50 people in an effort to slow the coronavirus.
On Sunday, about 1,000 people attended his Life Tabernacle Church service in Baton Rouge. He plans to hold another service on Tuesday night despite criticism from fellow Christians, a petition seeking his arrest and the governor's stay-at-home orders.
Spell told CNN on Tuesday, "If they close every door in this city, then I will close my doors. But you can't say the retailers are essential but the church is not. That is a persecution of the faith."
He also told CNN that people have been cured of cancer and HIV-AIDS during his worship services, which feature speaking in tongues and faith-healing.
A statement from the White House makes it clear that even church services should not be excluded from following stay-at-home orders, and many are starting to provide virtual services via cellphones and other technology in an effort to protect their clergy.
"The White House has strongly recommended that all Americans, including pastors, follow CDC guidelines by limiting groups to 10 people and practicing social distancing. President Trump encourages Americans of all religious backgrounds to do their part to stay healthy and stop the spread."
Related: Italian Priest Dies After Giving Up Respirator to a Younger Patient in Need
Doctors Using Vitamin C to Treat Coronavirus in New York
After learning that vitamin C has helped coronavirus patients in China, New York's largest hospital system is now administering massive doses of the vitamin to patients.
A pulmonologist and critical care specialist from Long Island, Dr. Andrew G. Weber, says that his intensive-care patients immediately receive 1,500 milligrams of intravenous vitamin C.
Doctors and nurses then re-administer three or four times a day, he said, with each dose being more than 16 times the National Institute of Health's daily recommendation. The vitamin C regime is based on experimental treatments from Shanghai, China.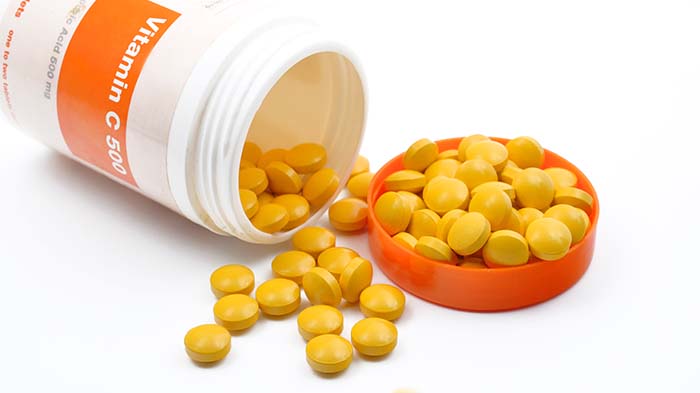 "The patients who received vitamin C did significantly better than those who did not get vitamin C," said Weber. "It helps a tremendous amount, but it is not highlighted because it's not a sexy drug."
Weber also said that coronavirus patients experience a dramatic drop of vitamin C levels when they suffer sepsis, so "it makes all the sense in the world to try and maintain this level of vitamin C," he said.
Related: $1000 Checks: Not Eligible? Find Out if You Qualify for Coronavirus Help