Speaking to supporters in a Wilmington, NC airport, President Donald Trump urged supporters to vote twice. "If you get the unsolicited ballots, send it in, and then go – make sure it counted. And if it doesn't tabulate, you vote. You just vote. And then if they tabulate it very late, which they shouldn't be doing, they'll see you voted, and so it won't count. So, send it in early, and then go and vote. And if it's not tabulated – you vote. And the vote is going to count," Trump told supporters.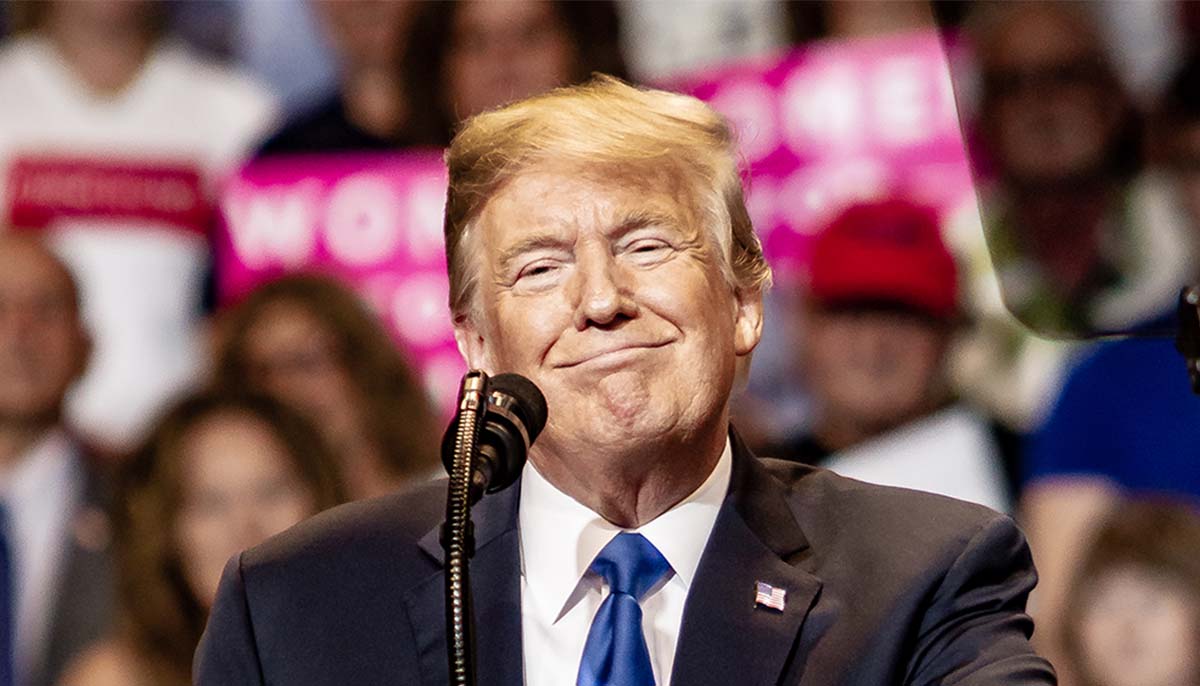 What Trump suggested is voter fraud. This is ironic, given that the president seems to need allergy treatment for his deadly allergy to the idea of voter fraud. The president has been adamant about his misgivings regarding mail-in voting.
He has repeatedly claimed, without evidence, that voter fraud is widespread, and that mail-in voting is particularly prone to such fraud. Some of Trump's critics have pointed to his statements from Wednesday as evidence that he might not understand how mail-in voting works.
Voting Authorities Caution Voters Against Voting Twice
Karen Brinson Bell, director of the NC Board of Elections, cautioned voters to not follow the president's advice about voting twice. "The State Board has a dedicated investigations team that investigates allegations of double voting, which are referred to prosecutors when warranted," Bell told reporters. Should Trump's supporters attempt to vote twice, they would be committing felony voter fraud.
This is an ironic turn of events, given the president's strong stance regarding voter fraud. Following the 2016 election, Trump has insisted that "millions" of votes were illegally cast. However, there is no evidence to back this claim. By encouraging voters to disregard mail-in voting, Trump is attempting to cast doubt on the election, according to his opponents.
White House Attempts to Cover for Trump
After Trump encouraged supporters to commit felony voter fraud, the White House attempted to rehabilitate his statements.
A White House spokesman named Judd Deere issued a statement, insisting "No one has fought harder for an election system that is fair and free from fraud and abuse than President Trump. This idea that he is encouraging people to vote twice is yet another example of the media taking him out of context."
However, even within the context of Trump's broader message, his implication was clear. No amount of spin from the White House can change what the president was recorded as saying. With the election looming on November 3, many on both sides of the aisle are anxiously awaiting what will happen after the votes are counted.