On Saturday, President Donald Trump suggested that he might try to angle for a third term in office. Notably, Trump has not yet secured a second term in office.
The Constitution limits presidents to just two terms: in order to change this, there would need to be an amendment to the Constitution, a process that requires two-thirds of Congress and three-fourths of the states to ratify it.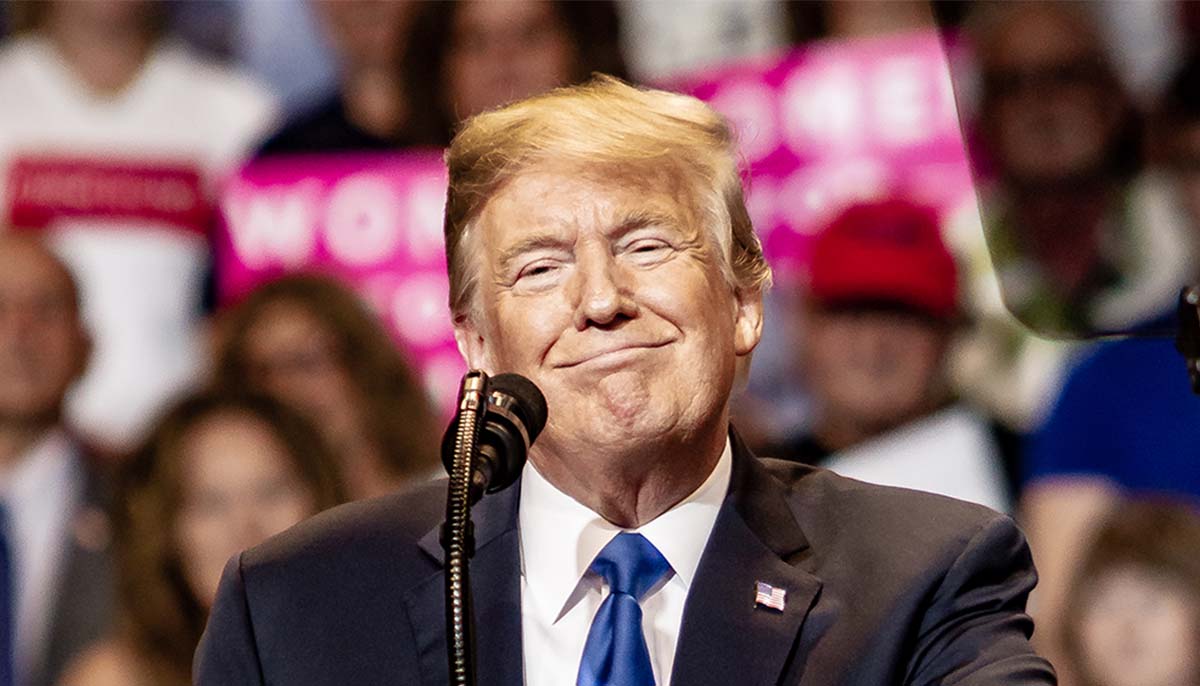 The statement came during a non-socially-distanced, mask-less indoor campaign event in Nevada over the weekend. "And 52 days from now we're going to win Nevada, and we're going to win four more years in the White House," Trump told the crowd, presuming that he would carry the Electoral College in November.
"And then after that, we'll negotiate, right? Because we're probably — based on the way we were treated — we are probably entitled to another four after that."
The 22nd Amendment
The 22nd Amendment was passed in 1951, which limits a president to just two terms in office. The amendment was ratified after Franklin D. Roosevelt spent an astonishing four terms in office before passing away in 1945.
After Roosevelt's long tenure in office, many feared that he set a precedent that less scrupulous presidents might try to follow. Thus, Congress and the States were in agreement that an amendment to prevent future presidents from serving more than two terms was needed. It passed in 1951, thus making it illegal for a president to run for a third term in office.
Trump Flirts with Breaking Term Limits
This is far from the first time Trump has "joked" about ignoring the Constitutionally-mandated term limits. After Chinese dictator Xi Jingping abolished term limits on the Chinese president, Trump praised the move.
"He's now president for life. President for life. No, he's great." Trump publicly stated in March 2018. "And look, he was able to do that. I think it's great. Maybe we'll have to give that a shot someday."
Later, he clarified that this was "only a joke". The practice of "joking" about things in order to normalize them is a common page from the Trump playbook. "I think the eight-year limit is a good thing, not a bad thing," Trump told Fox News reporter Chris Wallace in November 2018.
However, many still fear Trump is deadly serious about wanting to become an American autocrat.
Online, Trump faced harsh criticism over the statements in Nevada. Some posts suggested Trump would need to look into the price of Botox injections, given that he would be 82 by the end of a hypothetical third term.