A neurological disease is causing this singer to experience chronic pain due to Ehlers-Danlos syndrome, a rare disease that affects the skin, joints, and blood vessel walls. She also shared that, in addition, she suffers from a neurological disease.
She went on Twitter this week to share her struggles.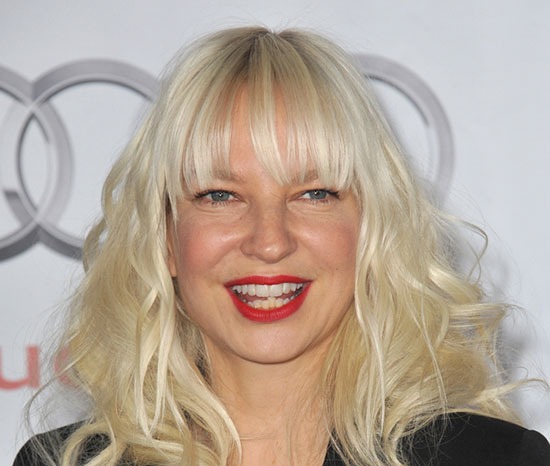 Sia, who has received nine Grammy Award nominations including Record and Song of the Year, has shared this deeply personal information despite being known for valuing her privacy before all else.
Sia's Long and Impressive Career
It's rare that someone under the age of 25 makes such a splash in the music scene, but Sia (at age 43) has both written and sung some of the best music made in the past few days.
Many fans don't realize that she helped write major songs for other artists before making it big with her solo work, including "Diamonds" with Rihanna, "Wild Ones" with Flo Rida, and "Titanium" with David Guetta.
When her sixth studio album 1000 Forms of Fear released, it dropped like a bomb. It debuted at number 1 on the US Billboard 200. Her next album, This Is Acting, had a similar intense release. Both albums had at least one top-ten hit. ("Chandelier" and "Cheap Thrills")
She regularly wears a wig to cover her face in public and while performing to protect her privacy and help the music stand out on its own, which is why her Twitter reveal has surprised so many fans.
Sia's Tweet that Revealed Her Neurological Disease
On October 4, Sia said that "I'm suffering with chronic pain, a neurological disease, ehlers danlos", continuing that she wanted to stand with those suffering from all types of pain, "whether physical or emotion", to keep going. "Life is … hard. Pain is demoralizing, and you're not alone."
Two days later, she "corrected" the tweet, explaining that she has Ehlers-Danlos and a neurological disease called neuralgia, two different issues that cause her pain and issues in her daily life.
While Ehlers-Danlos causes thin, elastic-like skin that bruises easily, soft joints that often dislocate, and even the rupture of major blood vessels, neuralgia is a sharp pain that is caused by damage to a nerve. Sia didn't elaborate on where her pain is located, just that it is chronic and she has been suffering for several years.
She continued to tell her fans that she suffers from severe hypothyroid and that her diagnosis of bipolar 2 was wrong. She is now undergoing "intensive therapy" for complex PTSD.
Sia is all about sharing this week in hopes that her fans will feel alone.
Sia hasn't released an album since her Christmas album in 2017 and said she is taking time off for therapy. It's unclear if or when she will return to the music scene.