The Trump Admin wants to boot sick children that are in the United States for lifesaving medical treatment.
The Trump Administration has been loud and proud about eliminating limits on how long they can detain migrant families at the border, and making it more difficult for legal immigrants to use social services.
But on August 7th, without any public announcement, the United States Citizenship and Immigration Services (USCIS) quietly eliminated a "deferred action" program.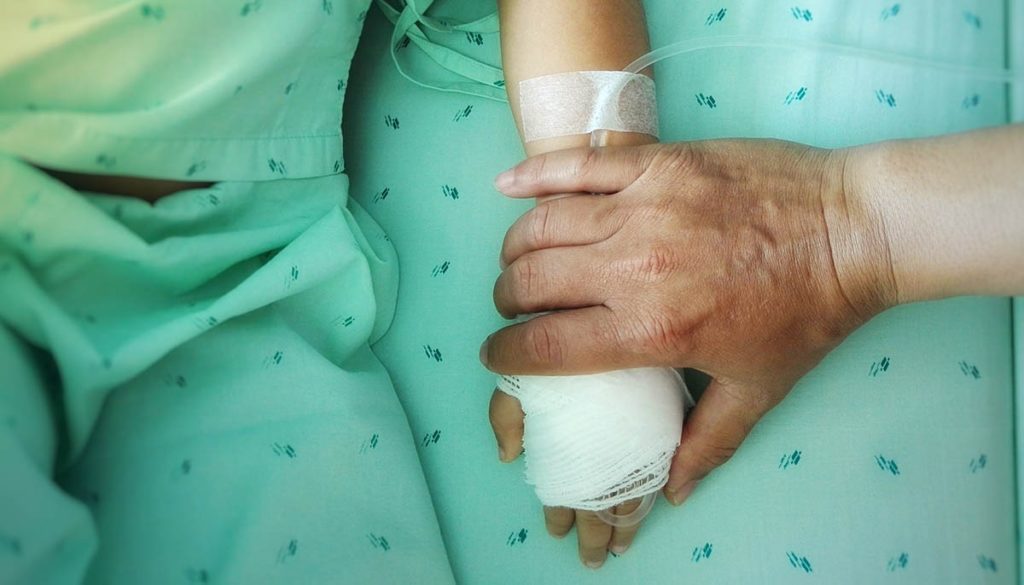 Deferred Action Program Allowed People to Receive Lifesaving Treatments
This program allowed severely ill immigrants and their families to stay in the United States and avoid deportation while undergoing life-saving medical treatment. While cancer is a major condition that immigrants typically request deferred action for, others include HIV, leukemia, epilepsy, muscular dystrophy, or cerebral palsy, among other life-threatening conditions. The USCIS said that they received around 1,000 of these deferred action requests each year.
One such case is that of Maria Isabel Bueso, who was invited by doctors conducting a clinical trial for the treatment of her rare genetic disease. She came to the U.S. at 7 years old, and not only did the trial save her life, but it also led to the FDA approving a medication for the condition.
USCIS Did Not Announce Program Termination
Instead of announcing the decision to terminate the program publicly, families with applications were simply notified through letters from immigration officials that they have 33 days to leave the country, or risk facing deportation.
This move is basically a death sentence for many patients receiving lifesaving treatments that they could not get elsewhere.
USCIS confirmed this week that they are ending the program, and has told media outlets that deferred action applicants can now bring their cases to Immigration and Customs Enforcement (ICE), but this was not an option outlined in the letters sent to applicants.
ICE Unaware of Policy Change, Has Nothing in Place to Handle Requests
However, an ICE official has said that they were unaware of the policy change until it was reported by media outlets, and they have no policy in place to accept deferred action applications.
Rep. Ayanna Pressley of Massachusetts is planning to call for a congressional hearing on the issue, after learning about patients who received those denial letters. She finds that the decision is "troubling," not just because it's unbelievably cruel, but because of "the lack of transparency around the process."
She's hoping to get answers, and urge the administration to "change course."