Chuck Schumer, the Senate Minority Leader, has called for hearings on President Trump's handling of the four COVID relief bills passed by Congress. On Tuesday, Schumer told reporters that he would call for the hearings as soon as next week. The oversight committees would look into the Trump administration's handling of implementing the bills passed by Congress.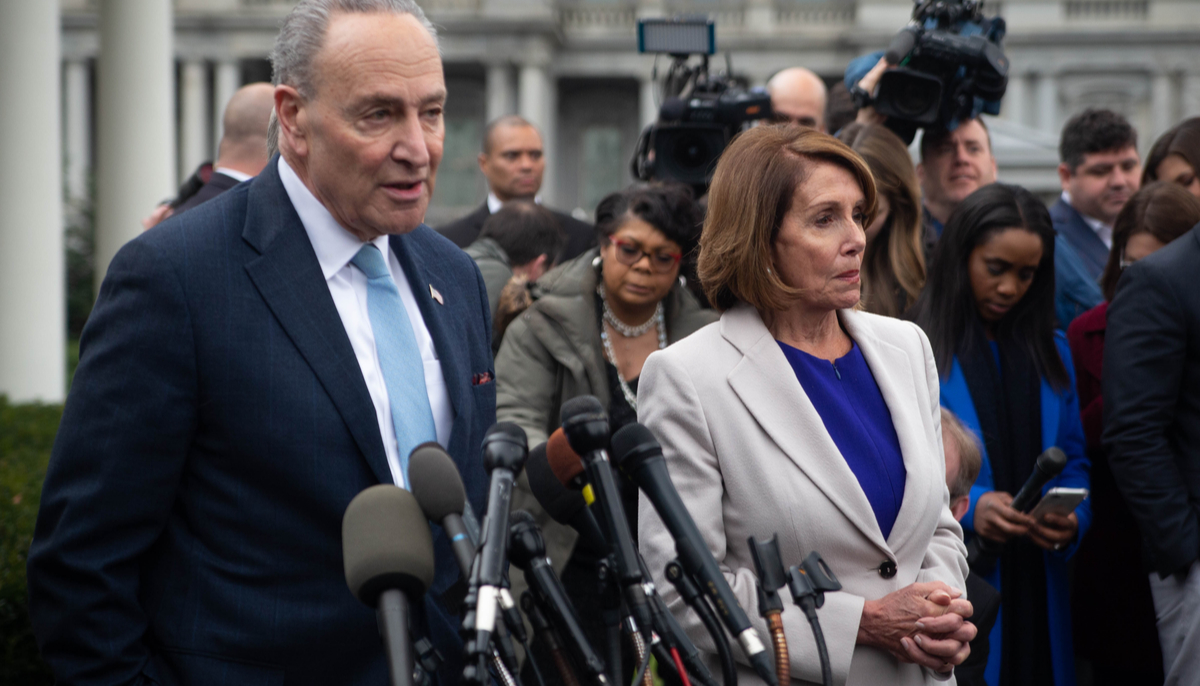 "This administration has been an abject failure at implementing most of these laws," Schumer told "Morning Joe" on Tuesday. He went on to assert that the current administration simply doesn't have the personnel or dedication needed to properly implement the bills. "All too often it seems the president's ego is at stake," Schumer added.
Trump Takes Public Opinion Beating over COVID
Before the pandemic, Trump was leading a country with record low unemployment and an objectively roaring economy. Seven weeks into a global pandemic, and the US is on its knees. Joblessness peaked in April at an historic high. The markets have fallen by unprecedented numbers. And more than ever, Trump's public favorability is taking a beating.
Polling has shown public opinion on the president tanking over his handling of the virus. His daily pressers on the pandemic have likely done more harm here than good, too. Recently, Trump seemed to suggest that injecting disinfectants could be a way to handle the pandemic. Before that, he alleged that treatments involving UV radiation would somehow prove effective inside the body.
Sources close to Senate Republicans say that they dread the daily press briefings. Many wonder what new ammo Trump will be handing the other side during the day's televised event. What was already expected to be a rough 2020 election for Republican Senators could become a blue wave comparable to 2018's flipping of the House.
Schumer Adds Fuel to the Flame
Sensing that Trump is in a weaker position than ever due to the crisis, Schumer is wasting no time. In particular, he's singled out the US's surprising lack of testing for the virus. "Why don't we need a national regime to make sure that the manufacturing and supplies chains work?" This comes as payroll companies are struggling to get people their paychecks due to record lows in the economy.
Lack of widespread testing has made the prospect of reopening much of the economy difficult. Without testing, and without a vaccine or treatment, it's hard to safely reopen anything. However, as Schumer notes, testing could help to identify and isolate outbreaks of the virus. The lack of adequate testing, Schumer continues, falls squarely at Trump's feet.