A man lost his life thanks to an altercation involving a Popeyes chicken sandwich. Fan reaction to the viral sensation sandwich swelled online in response to a supposed feud between Popeyes and rival chicken chain Chick-Fil-A.
However, when people tweeted that the sandwich was "good enough to die for," they were almost certainly being poetic.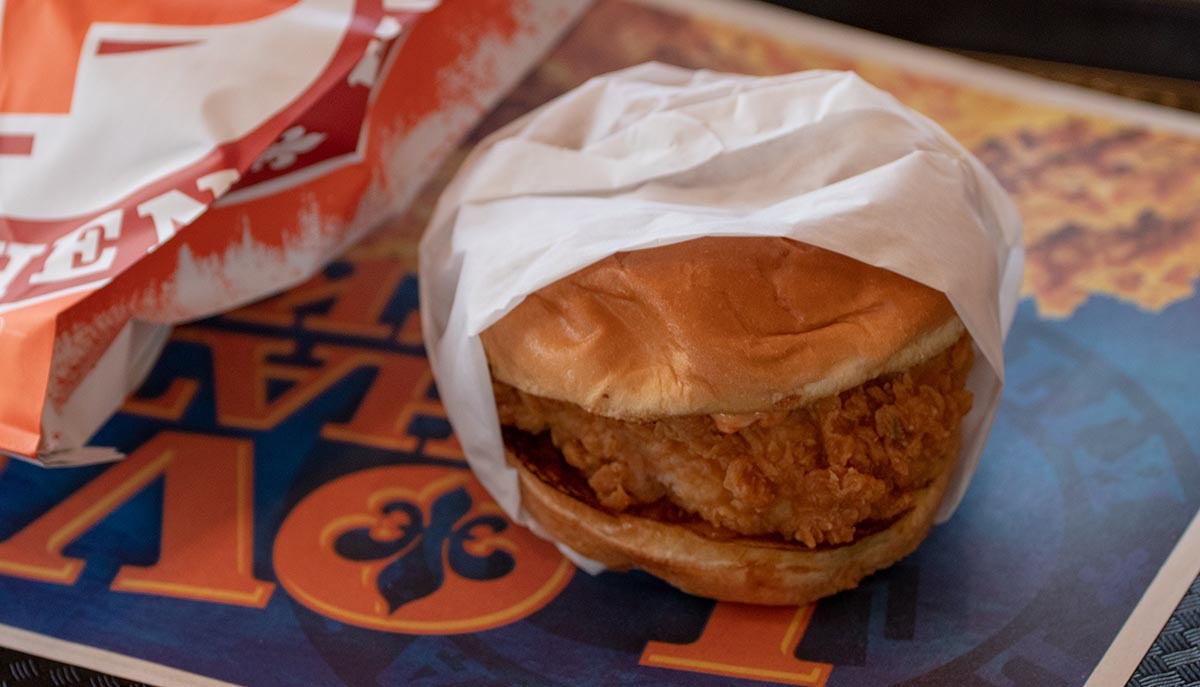 Why Fight over a Popeyes Chicken Sandwich?
It's not immediately apparent what, exactly, happened in the altercation. What is known is that a fight occurred in a Maryland Popeyes location Monday around 7 PM. At the time of this writing, it would seem as though someone cut in front of a line for the surprisingly-popular chicken sandwich. This cutting in line led to an escalation of shouting and insults that resulted in a serious fight.
Tragically, this fight further escalated into a stabbing after the two men spilled out into the street. The victim, a 28-year-old man, was killed as a result of his stabbing injuries. "For you to get that angry over anything … and to develop into this type of violence, again, is a very sad and tragic day," stated a police spokesperson for Prince George County.
What About the Popeyes Chicken Sandwich Assailant?
The suspect in the stabbing is still at large. It's unclear at the time of this writing how he fled the scene. Conflicting reports from witnesses have held that he, alternatively, fled on foot or fled in a vehicle. It is unknown whether witnesses at the scene have been cooperative with police.
"We are looking for a male, and that male knows who he is," stated the police spokesperson. "He knows what he did here tonight, and he needs to do the right thing and he needs to step up and turn himself in."
Police are currently urging restaurant staff and customers who were present Monday evening to reach out with any information they might have to help find the assailant. Popeyes has not responded to any media requests for comment at the time of this writing.
Despite this tragedy, it seems unlikely any amount of negative PR can stop the juggernaut sales of the surprisingly popular fried chicken sandwich that ignited this vicious attack.