Months after Breonna Taylor's tragic and untimely death, the city of Louisville, Kentucky has settled with Taylor's family. The settlement came out to a whopping $12 million, which family attorney Benjamin Crump believes is the largest payout to a black woman killed by police in history.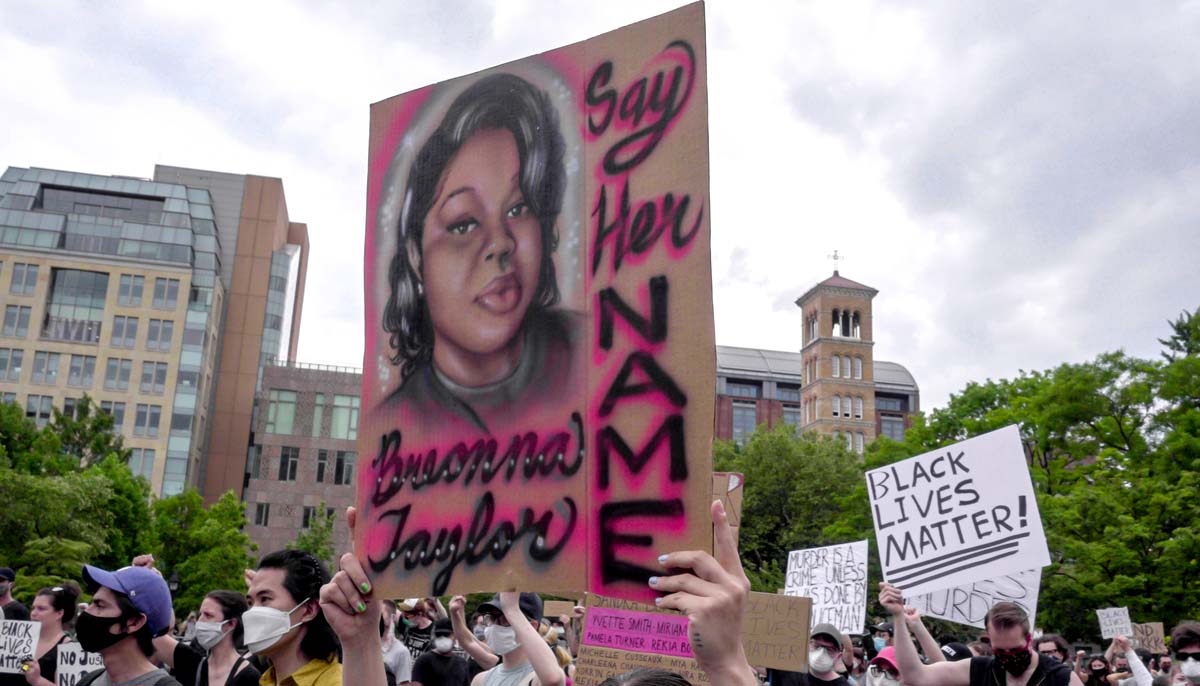 Taylor was killed by police on March 13 after they entered her home with a no-knock warrant. Police didn't realize Taylor's boyfriend was with her at the time. He reached for his gun to defend himself from what he thought were home intruders, and opened fire. In the exchange of gunfire, police struck and killed Taylor.
Outrage Follows
In the ensuing months, outrage over Taylor's death grew to a fever pitch. Calls for the officers involved in her death to be jailed have only grown in the wake of widespread Black Lives Matter protests.
Outrage over the no-knock warrant used to enter her home, as well as the recklessness of the police involved, has led to widespread calls for justice for Taylor.
Other factors have complicated the issue. Police at the time appeared to have either disabled their body cams or not brought them along to execute the warrant. No-knock warrants, in general, have been deemed by many to be extremely dangerous for both citizens and police.
By not identifying themselves as police, officers executing such warrants risk situations where inhabitants assume they are intruders.
Response to Settlement
Louisville-based social justice group "Until Freedom" issued a statement regarding the settlement. "No amount of money will bring back Breonna Taylor," the group stated on Tuesday.
"We see this settlement as the bare minimum you can do for a grieving mother. The city isn't doing her any favors. True justice is not served with cash settlements. We need those involved in her murder to be arrested and charged. We need accountability. We need justice."
The desire to see police held accountable for their actions has been a major force in 2020. Black Lives Matter and Defund the Police movements have been a huge looming force in the foreground of this bizarre year, as much as 5G phones and COVID-19 have been a backdrop.
Many of the calls for justice have accompanied calls for police funding to be slashed in favor of social spending. Programs like community outreach and social work are favored over direct policing by many Black Lives Matter activists. However, many have pointed out that this settlement does represent a win for Taylor's family.