Thousands of gas stations shut down as fuel shortage continues into its sixth day, while researchers reveal shrunken head artifact once used as a prop in a 1979 John Huston film is actually a real human head, and more news.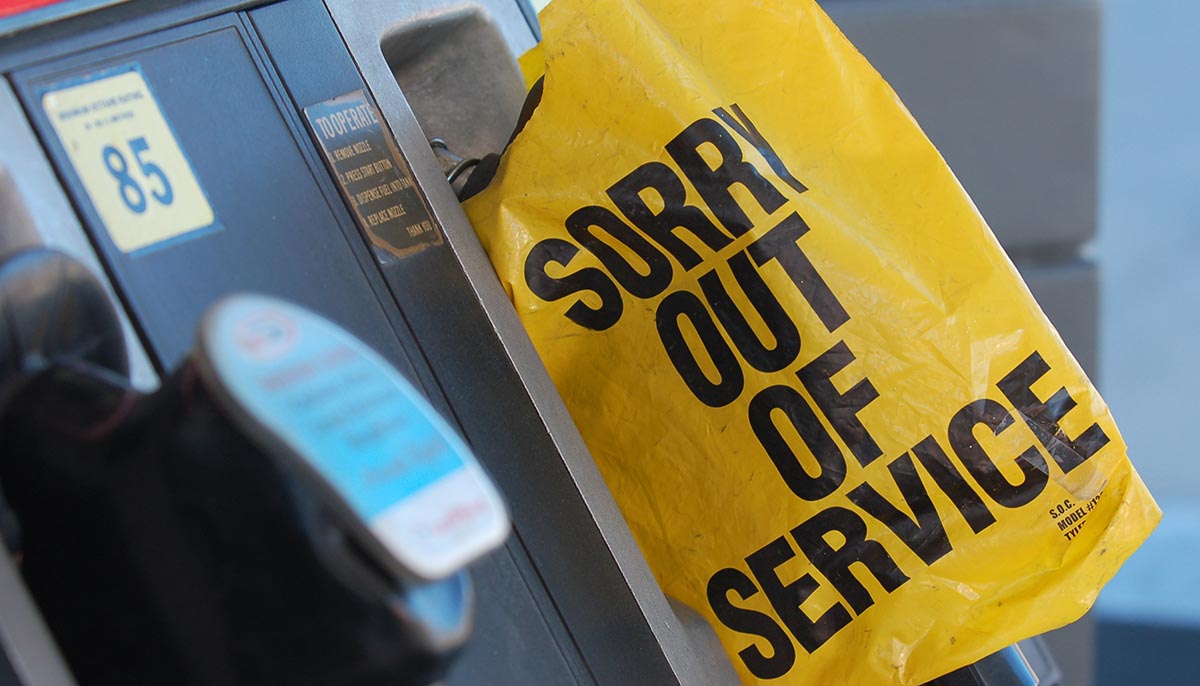 1,000+ Gas Stations Run out of Fuel as Gas Prices Hit Highest Level Since 2014
A combination of increasing inflation and an East Coast fuel shortage has sent gasoline prices soaring. The national average for regular unleaded was at $3.08 per gallon as of 5/12/21 and is expected to continue to climb as we move toward Memorial Day weekend, which marks the peak of the summer driving season.
"The national average the most expensive since November 2014–the last time we saw average prices at $2.99 and higher," according to a statement by the American Automobile Association (AAA).
Across the Eastern US, over a thousand gas stations ran out of fuel as a result of the shutdown of the Colonial Pipeline, which extends from the Texas Gulf Coast to the New York metropolitan area. The pipeline delivers roughly 45 percent of the Eastern US gasoline supply and 70% of the supplies of North Carolina, South Carolina, Tennessee, Georgia, and Southern Virginia, CBS reported.
As of Wednesday, gas stations had shut down in at least ten states, including Arkansas, Florida, Georgia, Alabama, Tennessee, North Carolina, South Carolina, Virginia, Maryland, and New Jersey, according to the Daily Wire.
Shrunken Head Prop from John Huston Film Revealed to Be Human
In the 1979 film Wise Blood, based on the novel by Flannery O'Connor and directed John Huston, there is a scene with what appears to be a prop of a shrunken head with long, dark hair. The movie was filmed in Macon, Georgia and O'Connor lived near Macon, NBC reported.
After the movie, the prop was on display at Mercer University in Macon for decades. It was originally acquired by a biologist there who served in the military during World War II and brought it back from a remote region of the Amazon in Ecuador.
Researchers at the University decided to test the artifact and their findings were published in the journal Heritage Science.
It turns out, it was more than a prop. It is a real, genuine human head. The object is called a tsantsa in Amazonian languages. During testing, the head met 30 of the 32 scientific criteria for verifying an authentic tsantsa. The grim trophy was likely taken from a slain enemy Amazonian warrior. Researchers say it is almost a century old.
Plans are either to transfer it to a museum where it will receive proper care or return it to Ecuadorian authorities.
Electric Vehicles Predicted to Reach Equal Price with Fossil Fuel-Powered Vehicles by 2027
The affordability of electric vehicles versus fossil fuel-powered vehicles is expected to no longer be a barrier within six years, according to a new study by BloombergNEF. One of the factors keeping the price of battery-powered electric vehicles high [BEV] is the cost of batteries.
Researchers say electric vehicles will cost the same as fossil fuel-powered vehicles by 2027. Previously, other reports expected prices to be equal by 2024. The new study extends expectations by three years.
"Falling battery prices and the development of optimized platforms lead the rapid decline in BEV costs," the report stated. "An optimal vehicle design, produced in high volumes, can be more than a third cheaper by 2025 compared to now."