Eminem almost died, but Elton John brought him from the brink and saved him, according to Eminem's new book titled Not Afraid: The Evolution of Eminem.
The book, which picks off where Whatever You Say I Am left off, goes into details about Eminem's incredible struggle with addiction, and how he found a mentor and friend in Elton John during his recovery process.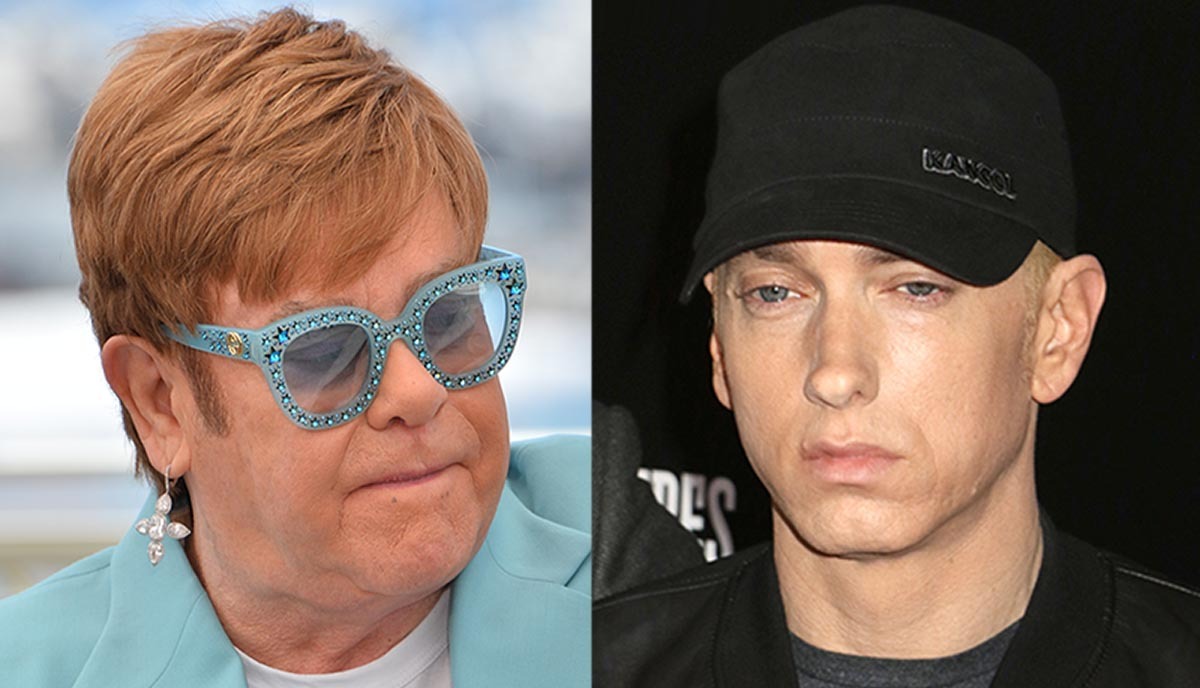 Eminem Suffered Some Major Addiction Issues
Any fan of Eminem knows that he has struggled with addiction and drugs throughout his long and wildly successful career. He has won 15 Grammy Awards, had countless singles and chart-toppers, and changed the way many people in the 2000s listened to music.
According to his new book, Eminem (real name Marshall Mathers) filled the hole left by a broken childhood and a strong parental figures with drugs and alcohol. He might have been one of the hardest working rappers in the music industry, but he was partied hard.
In 2006, Eminem's best friend and fellow rapper, DeShaun 'Proof' Holton's life was ended. It hit the rapper hard, and he started taking opiates and benzodiazepines to try to help him get through the pain.
"Some days I would just lay in bed and take pills and cry … I needed pills in my body just to feel normal so I would be sick."
In 2007, Eminem hit rock bottom. He estimates that his daily Vicodin intake at the time was a staggering 30 pills, along with multiple Valium a night, and Ambien to sleep. He also started taking methadone, a heroin alternative, which is what ended up doing him in.
He was rushed to the hospital one night after overdosing, and a doctor told him that if they had just been an hour later, he would not have survived.
How Does Elton John Come Into Play in Eminem's Story?
Who better than to help Eminem cope with drug addiction, loss, and fame than Elton John, who has 30 years of sobriety to his name and is one of the biggest musical stars in the world.
The two had performed together in 2001, and despite Eminem's sometimes-homophobic lyrics, they had a good relationship. So when Eminem needed a mentor and helper on his journey through addiction, Elton John was there for them.
In the book, Eminem talks about their weekend check-ins and conversations about handling fame and addiction and the program that brought them close together. Eminem credits John with being the reason that he is still around and sober right now.