The top aide to New York Governor Andrew Cuomo privately admitted to Democratic lawmakers they withheld the state's nursing home COVID-19 death toll from the feds; a massive deadly pileup in Texas and more news.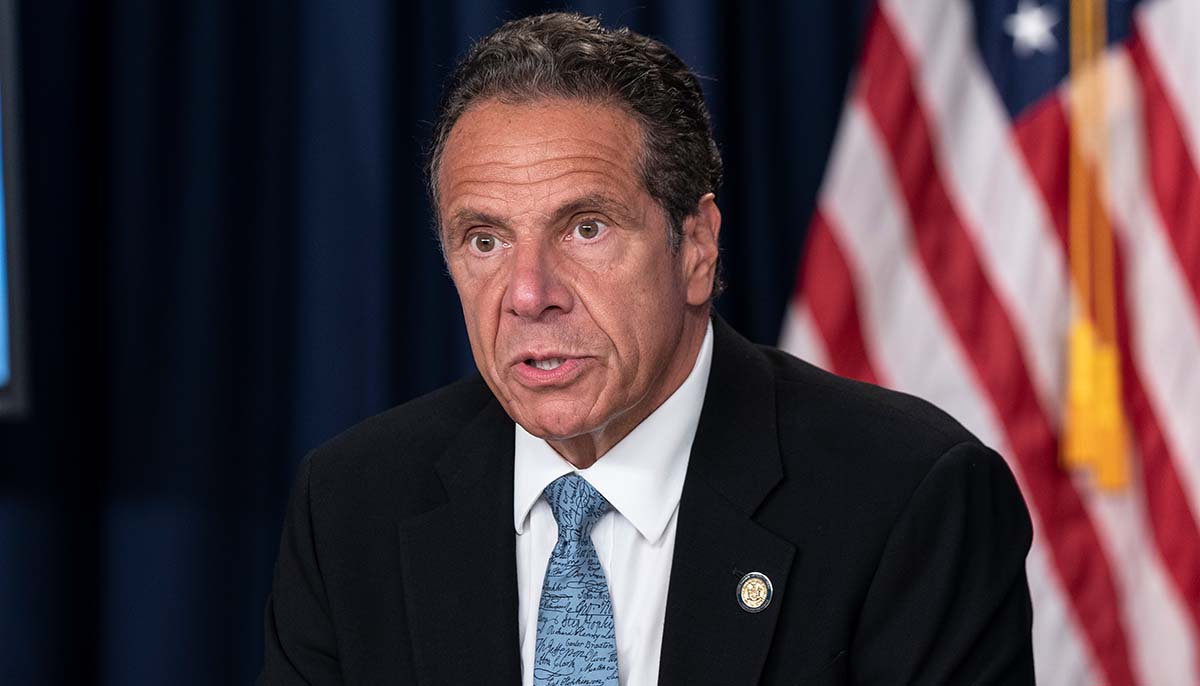 NY Gov's Aide admits hiding COVID-19 death data from nursing homes

The top aide to New York Governor Andrew Cuomo, Melissa DeRosa, made a stunning admission of a cover-up during a conference call with state Democratic leaders. DeRosa said, "basically, we froze" out of fear that the true numbers would "be used against us" by federal prosecutors, the New York Post reported it had learned.
DeRosa also told lawmakers that the Cuomo administration had rebuffed a legislative request for the tally in August. According to an audio recording of the two-our meeting, DeRosa said they hid the data "right around the same time, [then-President Donald Trump] turns this into a giant political football."
"He starts tweeting that we killed everyone in nursing homes," DeRosa explained. "He starts going after [New Jersey Gov. Phil] Murphy, starts going after [California Gov. Gavin] Newsom, starts going after [Michigan Gov.] Gretchen Whitmer."
"[Trump] directs the Department of Justice to do an investigation into us," DeRosa added. "And basically, we froze."
DeRosa went on to apologize to lawmakers and asked for "a little bit of appreciation of the context."
The New York Post reported: "after state Attorney General Letitia James last month released a damning report that estimated the deaths of nursing home residents in hospitals would boost the grim tally by more than 50 percent, Health Commissioner Howard Zucker finally released figures showing the combined total was 12,743 as of Jan. 19. Just a day earlier, the DOH was only publicly acknowledging 8,711 deaths in nursing homes."
Then on Wednesday, Zucker sent a letter to lawmakers in which he said the total number of nursing home residents killed by COVID-19 had increased to 13,297. That number jumps to 15,049 when assisted living/adult care facilities are factored in, which is nearly double the original figures reported in the admitted cover-up.
A 133-car pileup in Texas, plus more accidents leave 9 people dead
After freezing rain coated roads in the Fort Worth, Texas area, the winter weather led to a 133-car pileup on Interstate 35 West that left six people dead, and other pileups killed three other people.
The crash that resulted in the 133-car pileup spanned a half-mile between Northeast 28th St. and Northside Dr., Dallas News reported. At least three semitrailers were involved.
The first crash on Interstate 35 West was reported shortly after 6 AM on Thursday, which occurred between two concrete barriers in two toll lanes. When emergency vehicles arrived, the accident scene continued to expand.
Over the course of several hours, 26 fire department vehicles were deployed, 80 police vehicles and 13 ambulances were on the scene, according to officials. A total of 65 people were treated at area hospitals for injuries related to the crash, and the number was expected to rise as more people sought help.
Other accidents in Dallas due to the winter weather also took the lives of three others, CNN reported. One of those deaths occurred in an 18-vehicle crash on Julius Schepps Freeway around 11:15 p.m.
Major ice storms are forecasts across Texas on both Saturday and Sunday, Valentine's Day.
Jazz legend Chick Corea dies, fourth-most Grammy nominated artist in history
Chick Corea, one of the most legendary jazz musicians of all time, has died at the age of 79. The American keyboardist is the fourth most Grammy nominated artist in history, with 65 nominations in 23 wins. Corea died on Tuesday from a rare form of cancer that was only recently diagnosed, the BBC reported.
Before his death, Corea left a message he wrote for his fans.
"My mission has always been to bring the joy of creating anywhere I could," Corea stated, "and to have done so with all the artists that I admire so dearly – this has been the richness of my life."