Anti-Maskers Forced to Dig Graves for Coronavirus Victims; and Trump Election Ad Uses Russian Fighter Jets.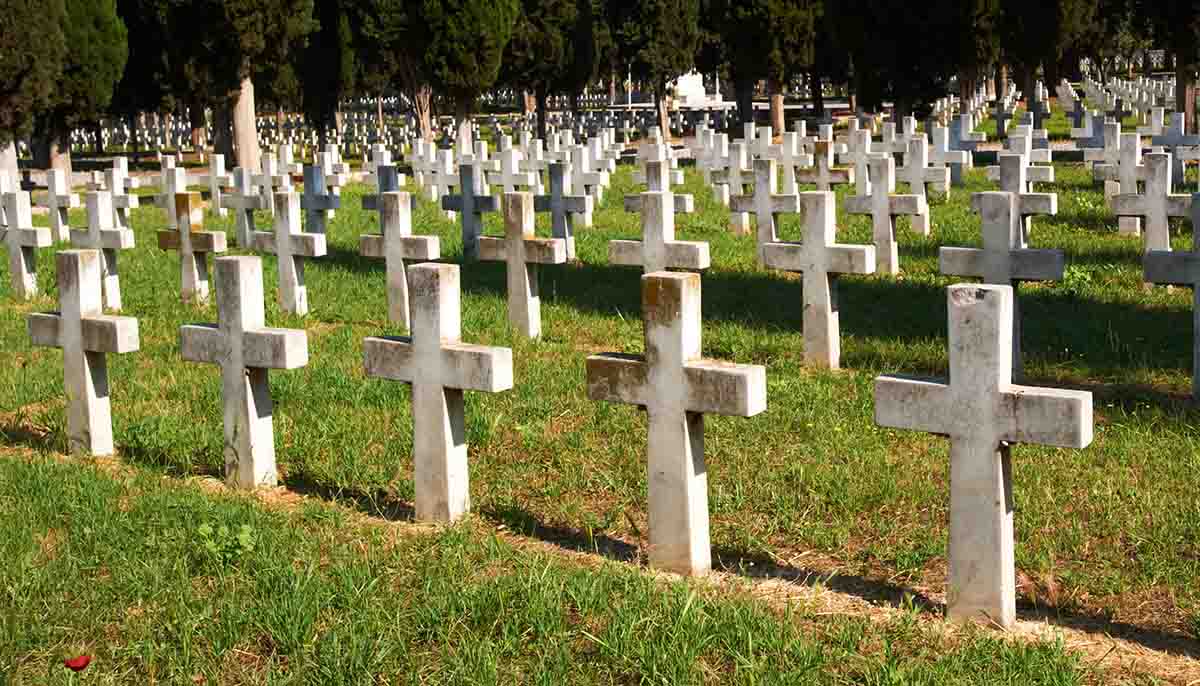 Anti-Maskers Forced to Dig Graves for Coronavirus Victims
Eight people in Indonesia were forced by local authorities to dig graves for COVID-19 victims. The eight people had one thing in common: they broke the country's face mask laws. They were punished with manual labor at a local cemetery in hopes that this action would deter others from doing the same.
"There are only three available gravediggers at the moment. So, I thought I might as well put these people to work with them," said politician Suyono.
"Hopefully, this can create a deterrent effect against violations," he added.
None of the anti-maskers were forced to handle corpses. Because of the risk of exposure, only local health officials wearing full-body protective equipment are allowed to do so.
Related: Face Masks Mandatory Amid Rising COVID-19 Cases
Trump Election Ad Uses Russian Fighter Jets
A President Trump fundraising ad reportedly used a stock photo that featured Russian fighter jets and weapons. The ad called for viewers to "support our troops."
It has since been removed, but when it aired, it showed five soldiers silhouetted against a sunset as three planes flew overhead. The ad was run by the Republican National Committee (RNC) and the Trump campaign.
Speaking with Politico, Pierre Sprey, who helped design US Air Force planes, told them that the jet featured in the ad is "definitely a MiG-29." The director of the Centre for Analysis of Strategies and Technologies in Moscow, Ruslan Pukhov, agreed.
However, Pukhov also pointed out that one of the soldiers shown was carrying a Russian-made AK-74 assault rifle.
It sounds like payroll companies might have one less person to pay soon if they continue making similar mistakes.
Related: Russian Hackers Strike Again Targeting Campaign Firm
Trump Indoor Rally Fined $3000 for Breaking Health Guidelines
A Nevada company hosted an indoor rally in support of President Trump. As a result, they are now facing a fine of $3,000. That is because the thousands of attendees violated state coronavirus guidelines that bans such large gatherings.
"During the event, a compliance officer observed six violations of the directives and the City's Business Operations Division has issued a Business License Notice of Violation to Xtreme Manufacturing and assessed a penalty of $3,000," said Kathleen Richards, senior public information officer for the city of Henderson, to CNN in a statement.
Richards added that the company "has 30 calendar days to respond to the notice and pay the penalty or dispute the notice of violation."